This post may contain affiliate links that I receive commissions from purchases made. Click HERE for my disclosure statement. 
Spring planting in the garden comes around here very quickly in Central Florida Zone 9 and we really have a small window to plant seeds and seedlings before it gets too hot.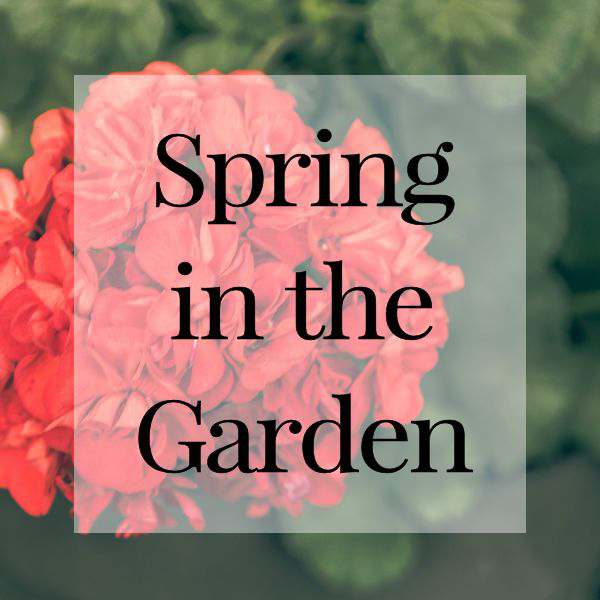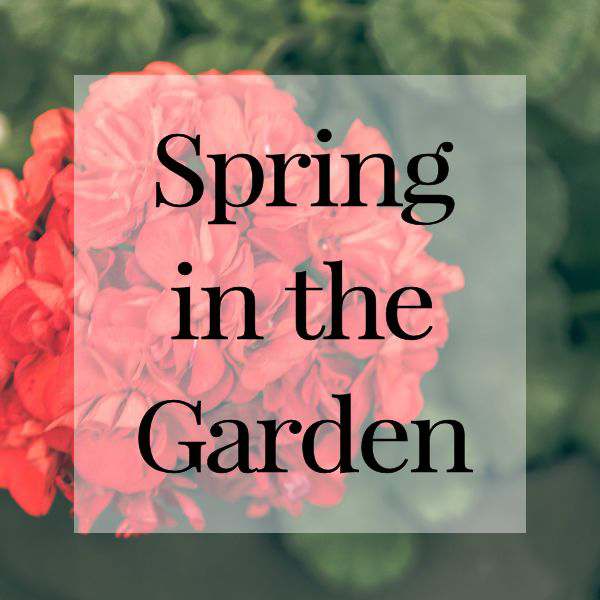 I started a few weeks earlier than  last year when it came to planting the garden as a whole. I added one more 4 x 4 square and I also added a misting sprinkler system to my garden.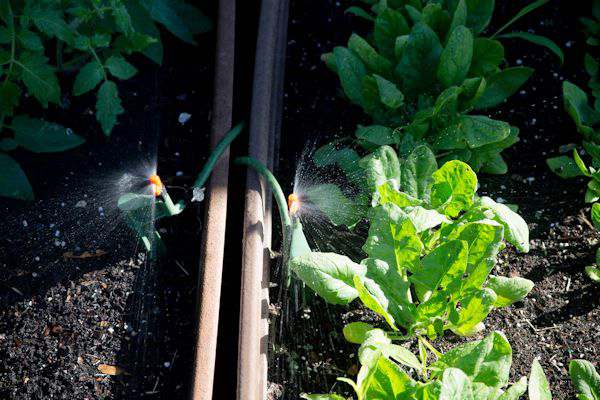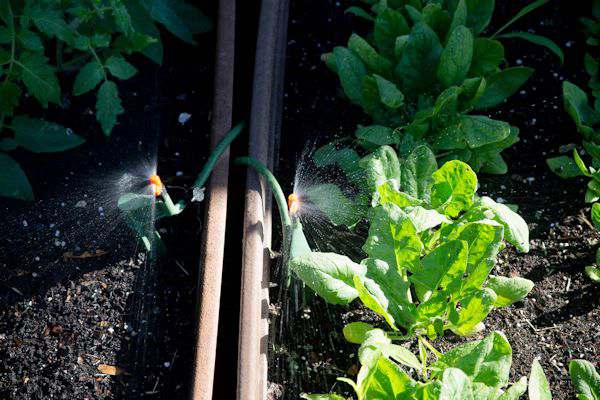 One problem of having a raised garden is that it can dry up very quickly.  Even if I went out and watered in the morning, by that afternoon it was bone dry.  I have a lot of misters in my landscaping for my azaleas and after doing a little research, I found a small kit which would work well with my small garden and connect to a hose.
I did talk to my neighbor, who happens to be a Master Gardener, and she recommended the Mister Landscaper Drip Irrigation Landscape Kit.  It does have all the equipment to start you out for less than $35.00.  We did choose different heads because we needed a 180 degree spray and not a 360.  Using the 360 was spraying too much.  We put a mister on each side of the box and one at the watermelon area.  We did need a few extra pieces.  This kit is so easy to use and there is a very easy "how to" video to follow.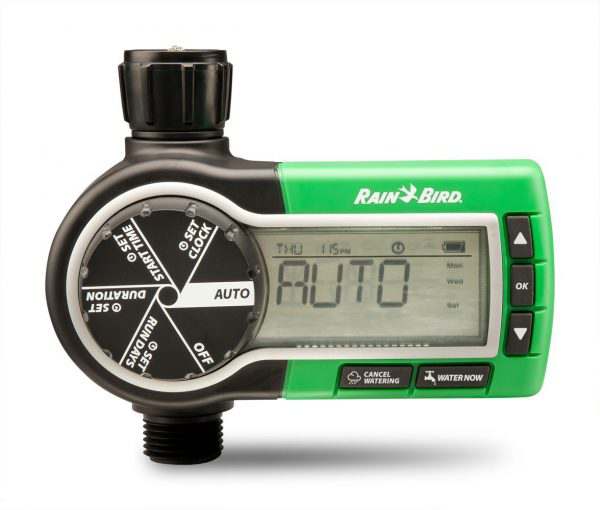 My neighbor also told be get a Rain Bird timer to set how many times you want to water a day and for how long.  I didn't think about a timer but that would keep me from going out and turning on the hose to start the misters. Another job I won't have to worry about everyday. She also told me that the Mister Landscaper timers didn't work as well and often blew the batteries and thats why she uses Rain Bird.  The Rain Bird uses 2 AA batteries and should last for a season.
Hubby and I put the whole system together in less than 2 hours and I couldn't be more pleased.  The timer is a dream and if it starts raining, I just go out and turn the timer off.  I am watering 10 minutes in the morning and later afternoon.  When the temps start heading up in the 80's, I will water for 15 minutes each time.  Even though its watering 2 times a day, it will save on water because of the misting and not pouring of water out of the house.  It will also cover the area much better than I was with the hose.
All in all for the whole project we spent about $75.00 to keep the garden watered regularly and evenly.  If I can get more veggies from this system, then it was so worth the money.
I did wait patiently for my first water bill to come in after instillation and it really didn't effect it much.  I was glad to see that.
I sure can tell that my plants love that extra water they are receiving.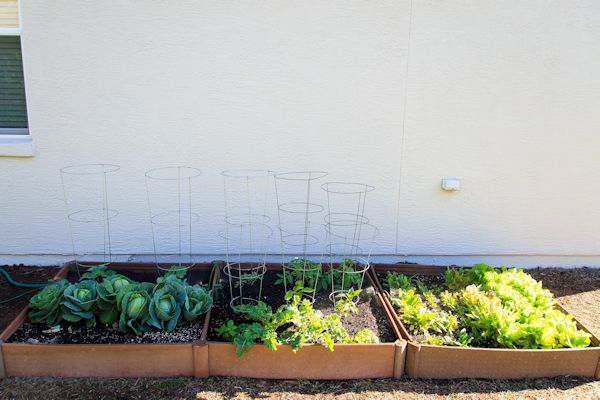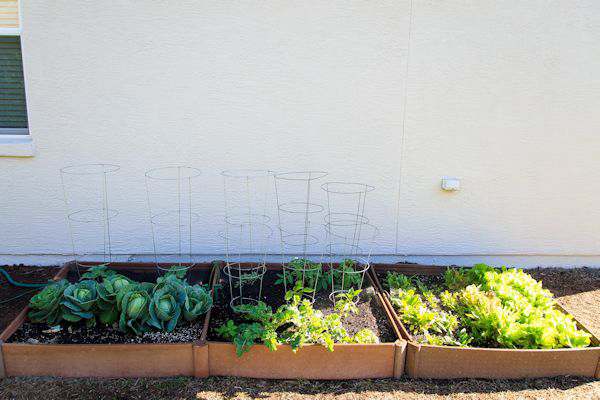 Seeds sprouted very quickly and my lettuce and spinach finally started growing.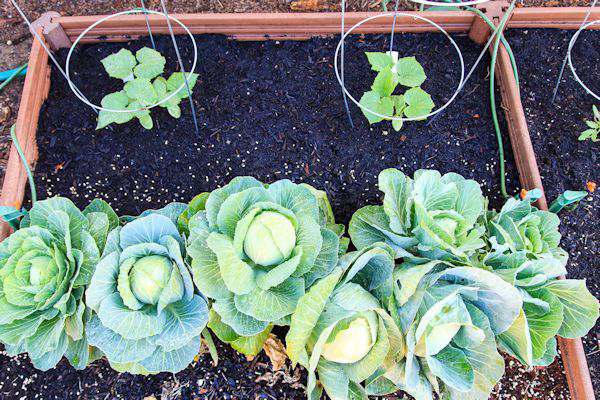 I learned one thing about growing cabbage.  If you want large heads, don't plant them close together.  Oh well.  Thats part of being a gardener.  Learning what works in your garden.
I have already made two batches of my Southern Coleslaw which my hubby just loves.  And that makes me happy.  I did have to use 2 heads to make a nice bowl full of slaw.  And thank goodness for my food processor which makes the job of shredding the cabbage so much easier.
I couldn't live without it.
One draw back about cabbage is you can freeze it unless you have put it in your cooking recipes to freeze.  So we will be having coleslaw and sharing with neighbors for the next few weeks.
Isn't that what its all about?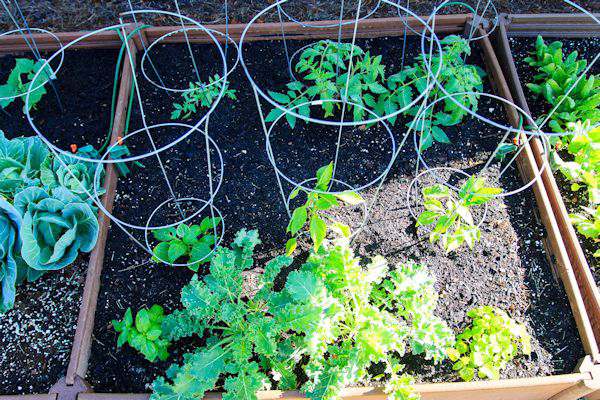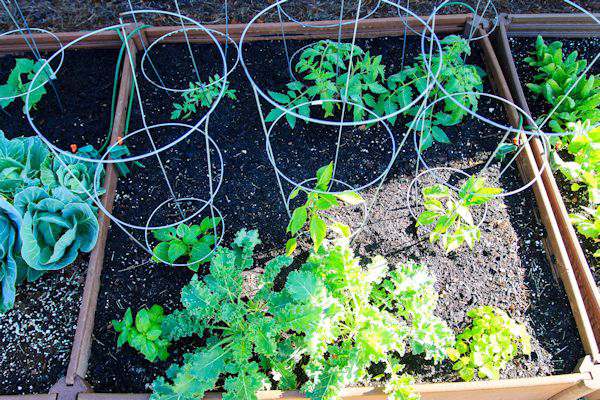 Tomatoes, kale and green peppers.  The top right two tomatoes were seedlings and the left tomato was seed planted.  I only had one seedling green pepper and I did buy two pepper plants.  The kale is a dwarf version and perfect for small spaces.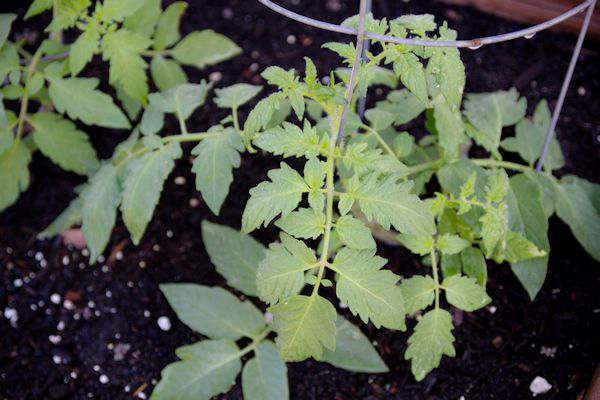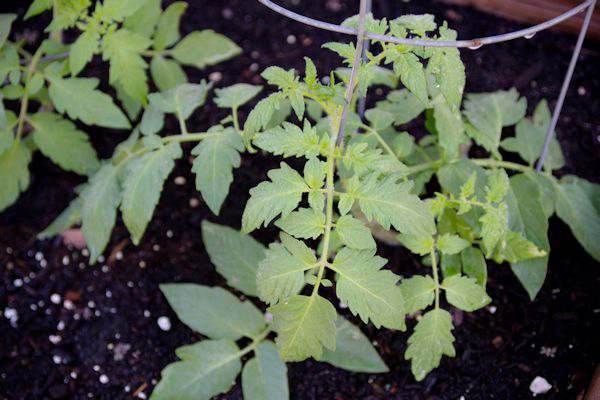 Tomatoes are really looking good so far.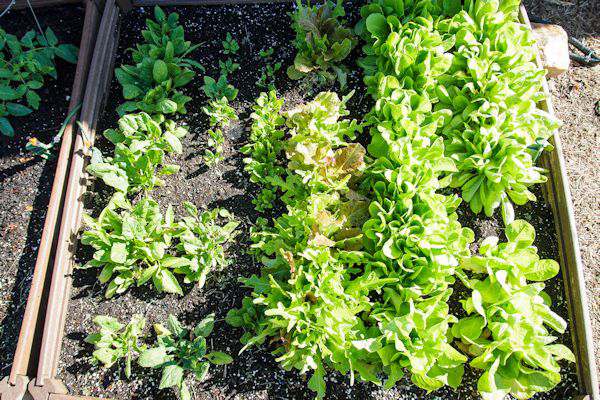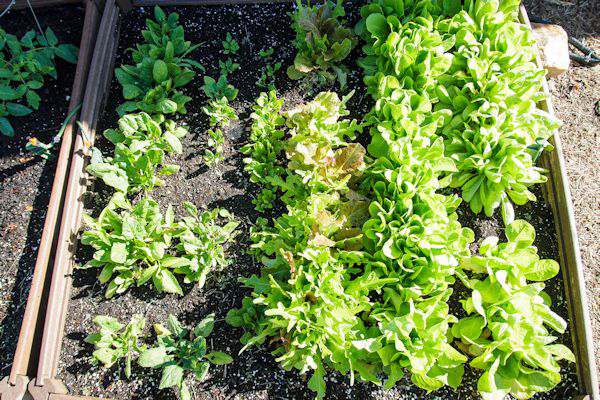 Three different kinds of lettuce and and spinach.  The spinach is still lagging.  Not sure what that is.  Maybe it needs a bit of fertilizer.  I've already had one nice salad from this patch the other night.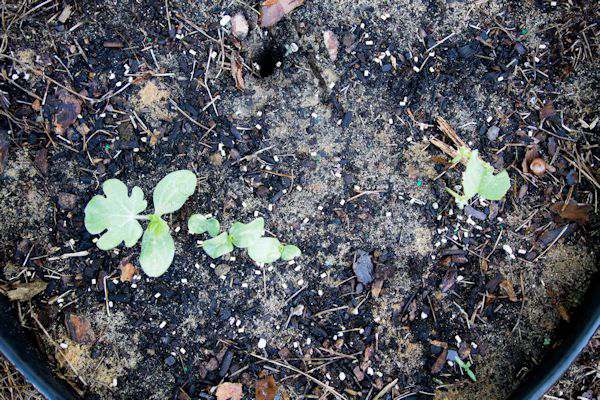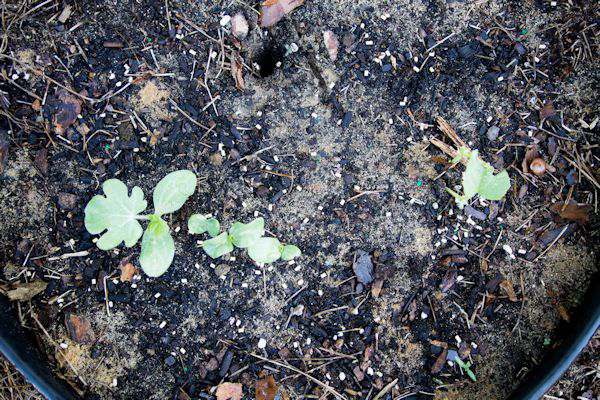 Watermelon on the left and whats left over of cantaloupe.  The dreaded snails had a feast one night.  I had to replant seeds for that.  I will use a lot of snail bait during my growing season.  Its a must.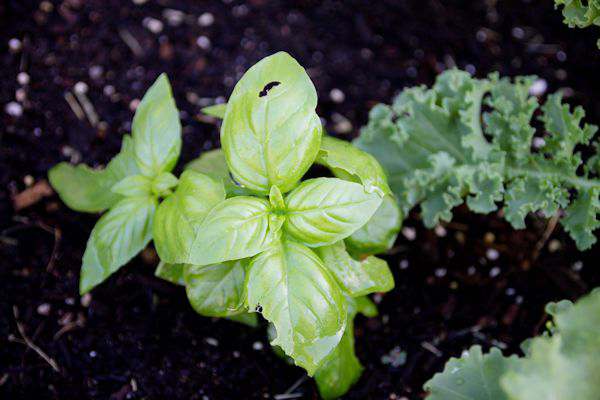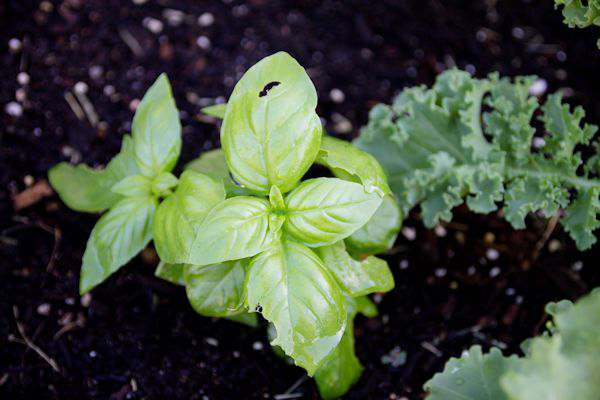 They love to nibble on basil too.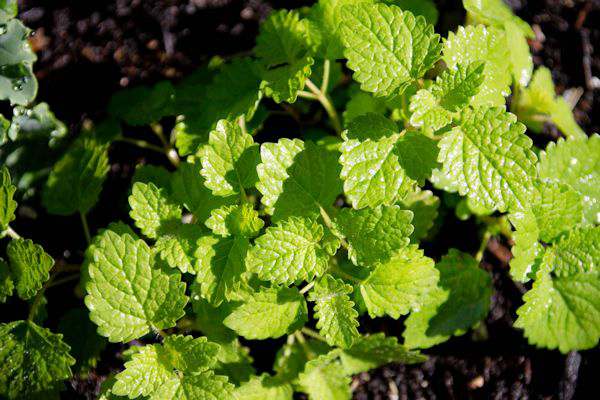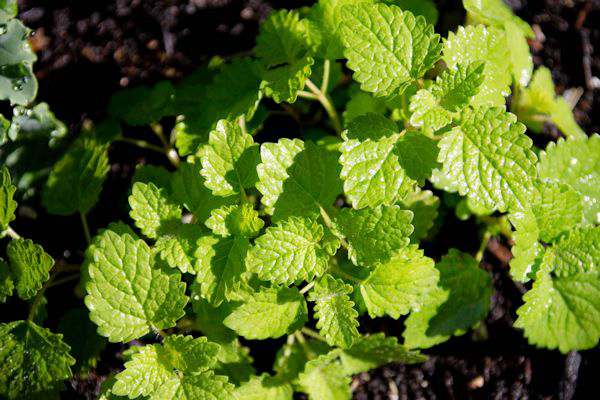 But not oregano.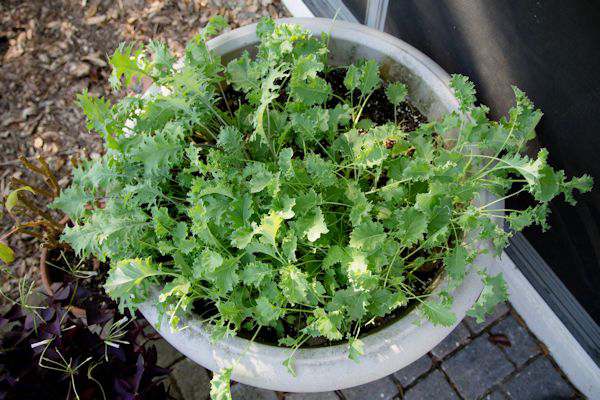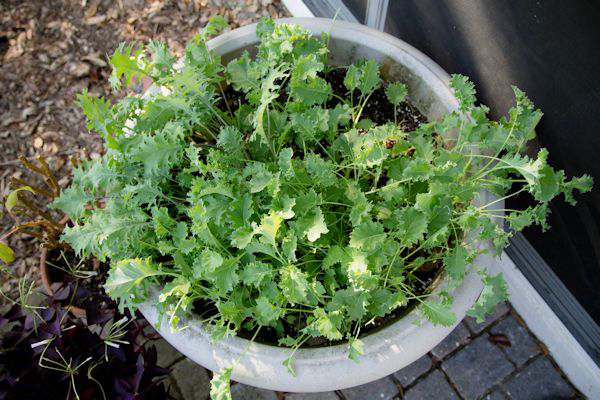 I have a very large pot with 2 kinds of kale (dwarf and regular size for kale chips) on the back porch.  I love kale.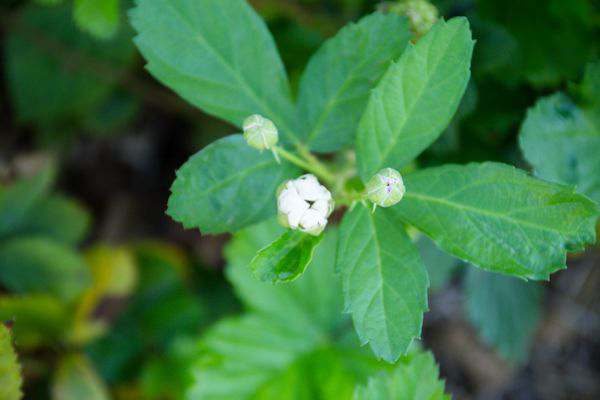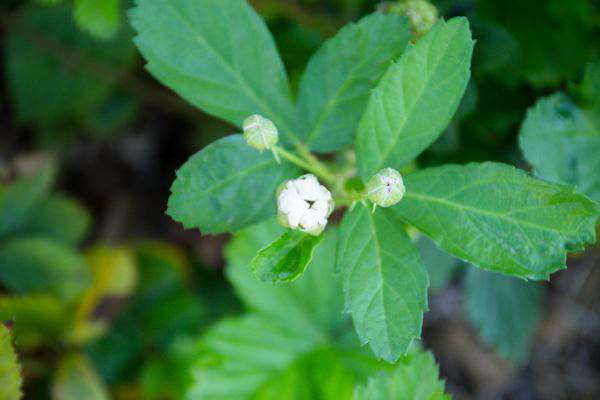 The blackberry bush is starting to bloom.  A little late this year because it was so warm during winter here.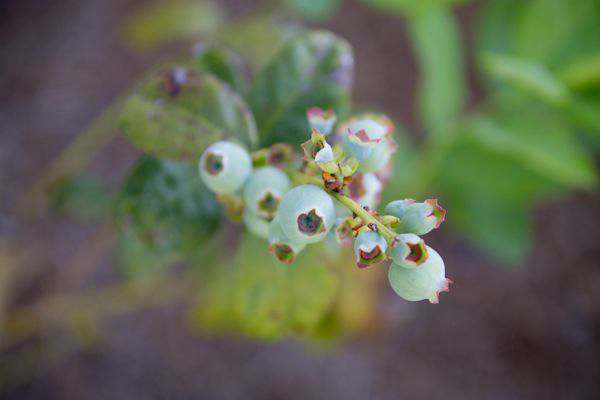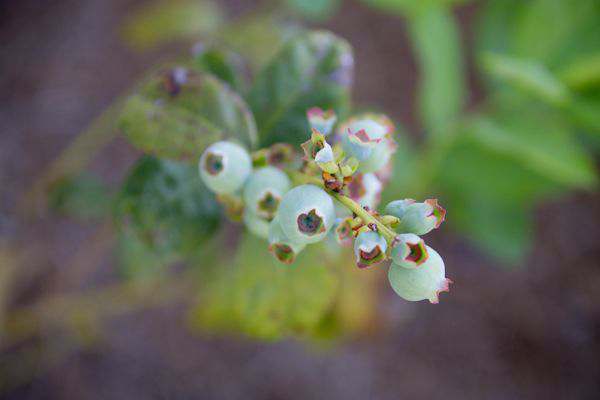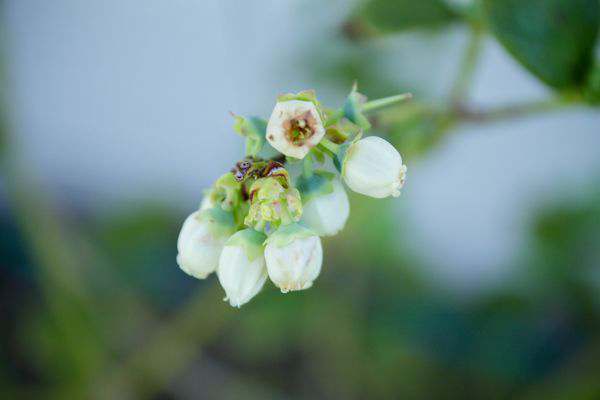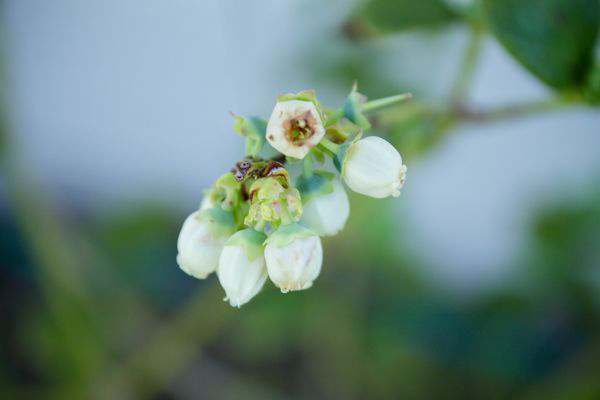 I have 3 blueberry plants now.  All 3 are a different variety.  Its best to mix your blueberry plants.  While one is blooming the other can already have blueberries.  Thats what is going on with my bushes now.  In a few weeks I will have blueberries ready to pick where the other bush will have berries ready to pick in a few weeks after that.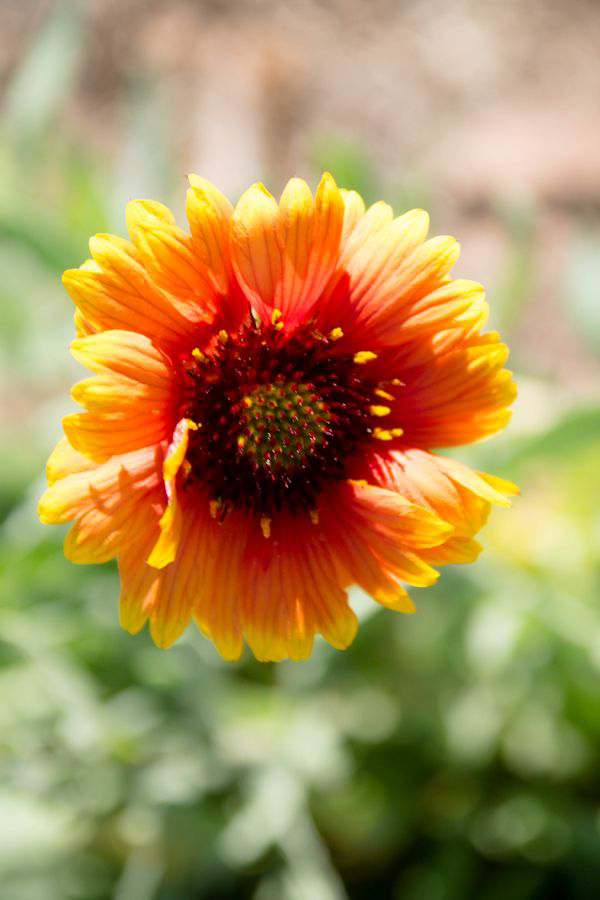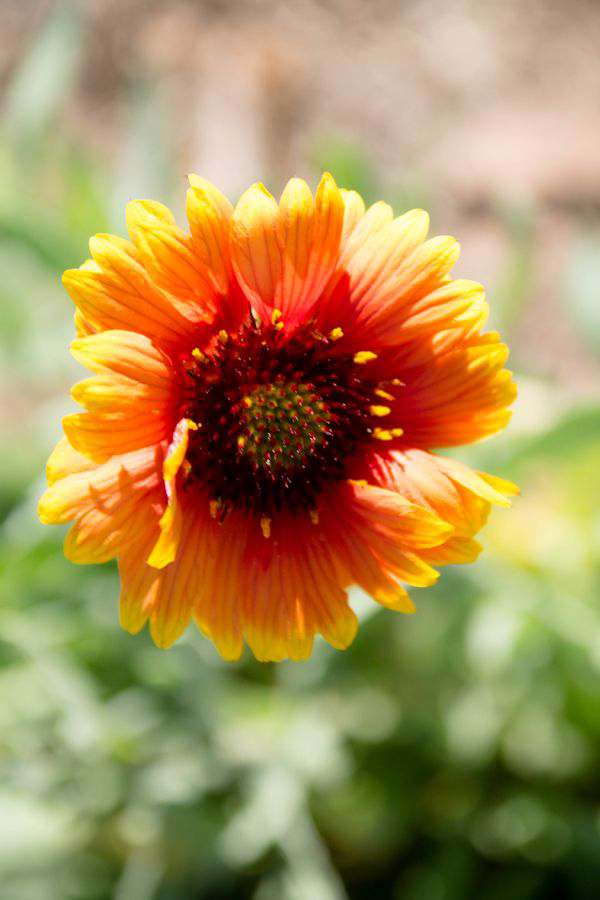 Flowers are starting to pop open.  I love the Blanket Flower.  If you have a really hot place you want beautiful orange flowers, try the Blanket Flower.  Butteries love them too.  You can grow these in Zone 3 – 9.  You can read more information on how to grow the Blanket Flower here.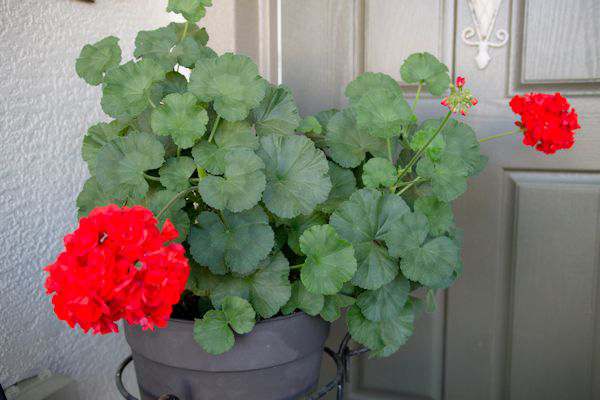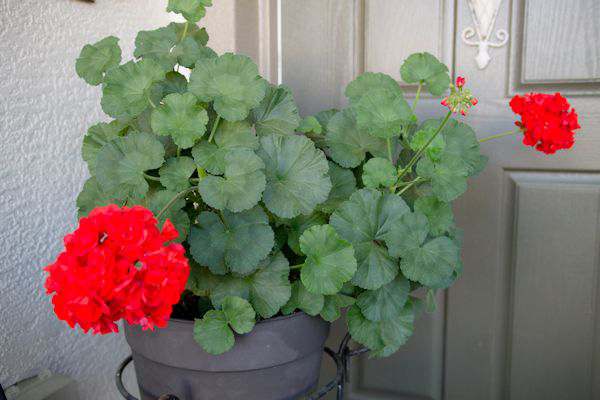 A neighbor gave me a piece of his geranium plant for a starter last spring.  That plant is now in a gallon+ pot and is just huge.  You can start a geranium by just cutting a 6 inch or more healthy young piece from another geranium and stick in a small pot of dirt.  Keep the pot moist and you will have this in no time.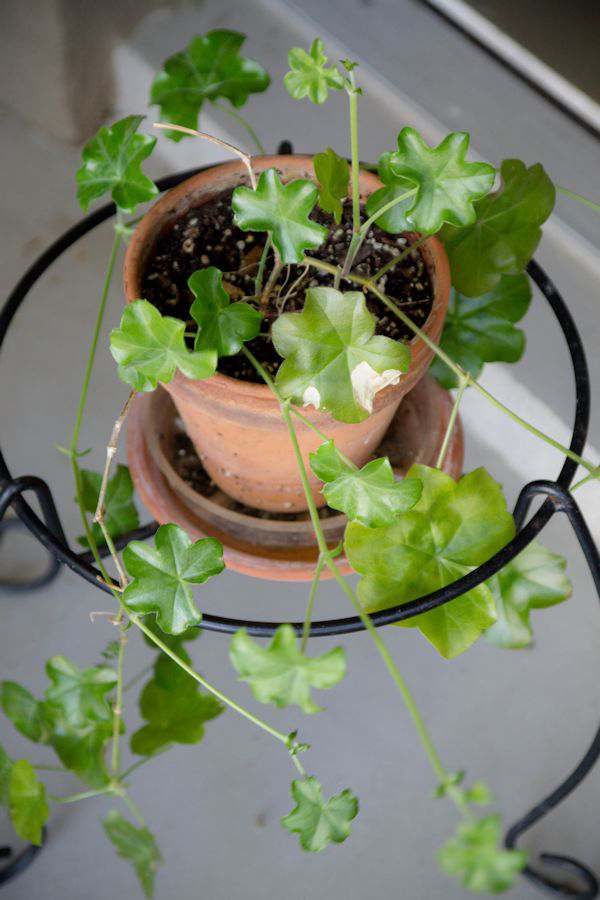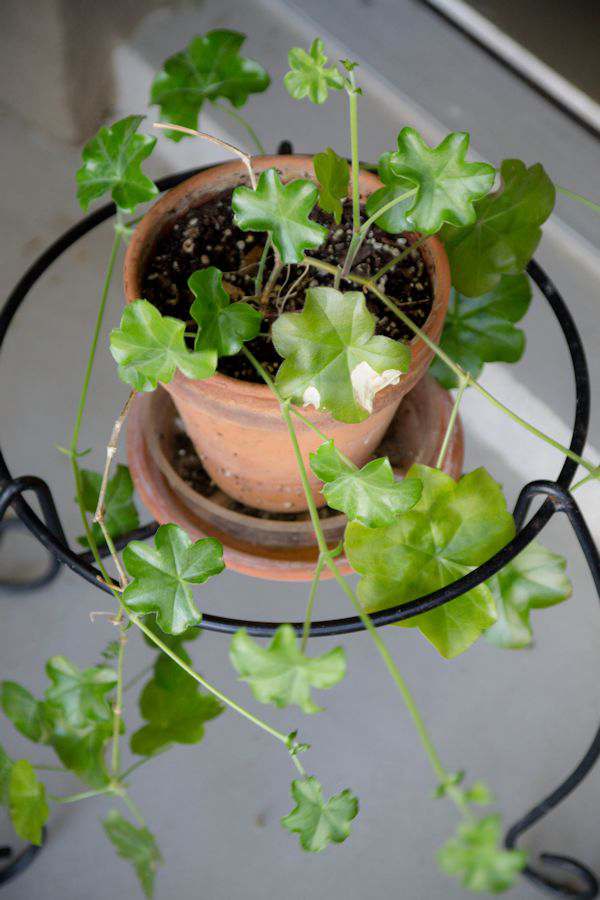 This is also a geranium but an ivy version.  I started that plant from seed last year but only one plant survived.  But I will start new plants the same way I did with the geranium above.  Ivy versions are beautiful in hanging baskets.  You can start several cuttings at the end of the season, plant and bring inside for the winter.
I also repot a lot of my African Violets this time of the year and I'm also growing my first orchid from a "kiki" a neighbor gave me.
I must be known as the Garden Lady or the Plant Lady around here because people bring me their plants they don't want anymore or if they are sick.  I love bringing them back to life again.
I would love to hear whats in your garden this year.
Ask the plants of the earth, and they will teach you… Job 12: 8a
Get your hands dirty,
Tammy
*    *    *    *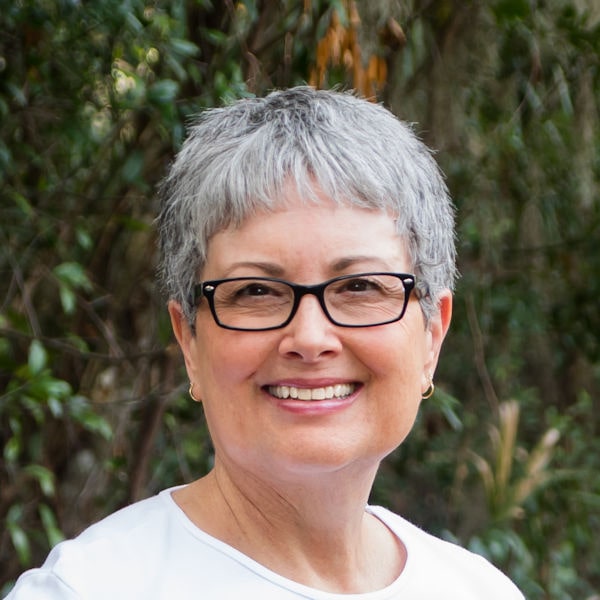 I'm just a country girl loving my geeky life with my wonderful husband, always taking pictures, getting my hands dirty in the garden, being crafty, exploring with travels and enjoying all this on a budget. But above all, living my faith as a child of God!
Read more about me and check out my media kit. Our Privacy Policy