10 Do's to Make Packing Easier
This post may contain affiliate links that I receive commissions from purchases made. Click HERE for my disclosure statement. 
Learn 10 easy do's to easier packing for your next trip when you fly for you and your family.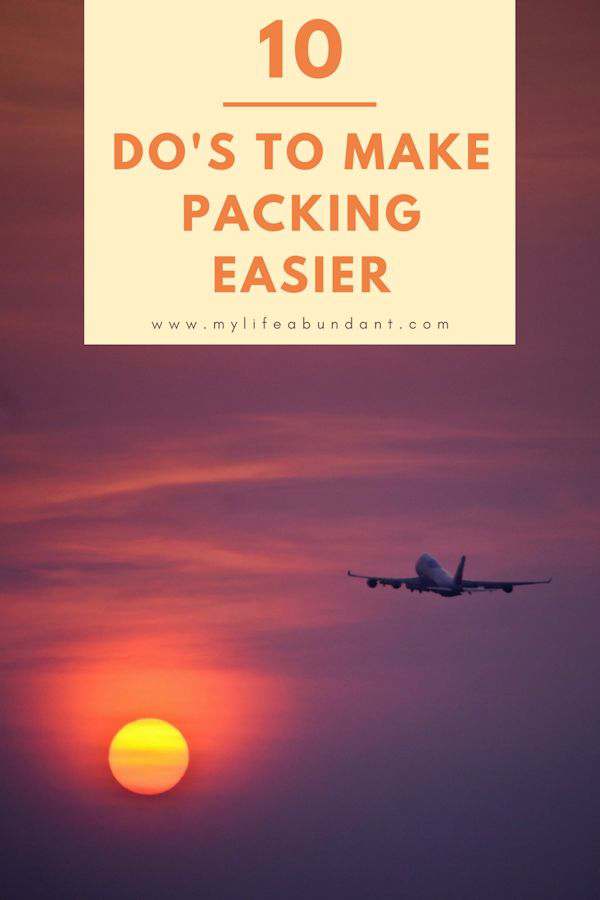 Seems like packing for a flight is getting harder and harder. Trying to keep the weight and size down so you don't have to pay all those airline fees. Making sure you bring what you need but not overdo it. Trying not to forget anything to keep from having to scramble to find a store to purchase what you need. Whew!!
Here are a few tips that have helped me to pack more efficiently when I travel and especially when I fly.
Make a Packing List
I make lists for every trip I go on. It just makes sense to know what you need to bring and an itinerary of your trip. I start planning weeks before what I need to pack. Even though some clothing choices will be made when you find out the weather of where you are going. Also, email your flights and itinerary of your trip to family members or friends. While you are traveling, someone needs to know how to get in touch with you.
Know Your Airline's Baggage-Fee Policy
Check to see what your airline charges for check-in baggage. There are some airlines out there that are charging big bucks for your check-in bags. If you are a budget-conscious traveler like I am, I shop around for the best flight prices and fees. Early!!
Roll and Don't Fold
This is a must when packing. Roll your clothes and don't fold. Tightly rolled up clothes take up less room in your suitcase or backpack. Rolling also causes less deep wrinkles in your clothing. I do make an exception to this rule with blue jeans. I have found out that jeans don't take up as much room lying flat on the bottom of the suitcase than rolled up.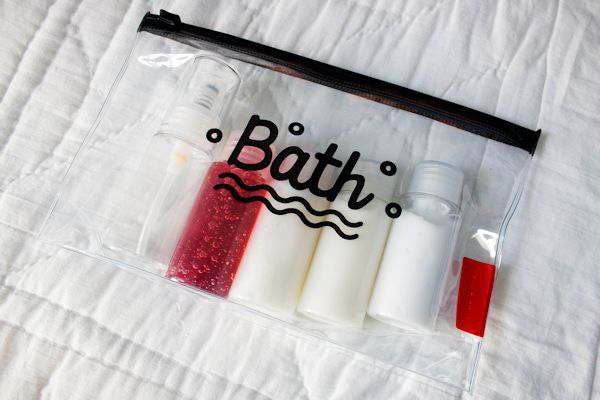 Follow TSA Rules for Carry-On's
You must follow TSA rules for carrying on items when it comes to the size of your bag and liquids you may have in your bag. All liquids must be in 3.4-ounce bottles or smaller and inside a single, clear, quart-size zip-top bag. I use a clear Travel Bottle Kit that works perfectly for all my liquids. Medications should also be in your carry-on.
Be Wise with Your Personal Carry-On Item
It's standard for airlines to allow each traveler to bring one carry-on bag and one personal item onboard planes. Your carry on can be a purse, laptop bag, or backpack. Be sure to check with your airline about their rules for these sizes. Electronic devices are normally not permitted in checked baggage. So, you will need to find a bag that all these items will fit in. I use a large camera bag that will hold not only my DSL camera and extra lens but also my billfold, phone, tablet, small laptop, sunglasses, and a few personal items I need for the trip.
Make Clothes Do Double Duty
Pick out clothes that can be switched around with other clothing. My foundation color for pants or capris is khaki color and then a pair of jeans. This way I can wear a white or more neutral color shirt with them. I can have 2 shirts for 1 pair of pants. For a pop of color, I will add a light sweater. And a black dress is always perfect for any situation. You can pack 14 days of clothes with only 10 outfits by switching around items.
Weigh Your Baggage Before
This is essential to keep from paying last-minute high fees when you get to the airport. Having an inexpensive luggage scale to use before you start your trip, during and when you are coming home is a must.
NEVER Check Valuable Items
Your passport, identification, money, credit cards, jewelry, electronics, and other valuables should always be brought onto the plane with you. If the airline loses your baggage, you want to make sure those items are with you. And items have disappeared from luggage before.
Use Packing Aids
Packing aids or cubes are a must when you travel and I love them.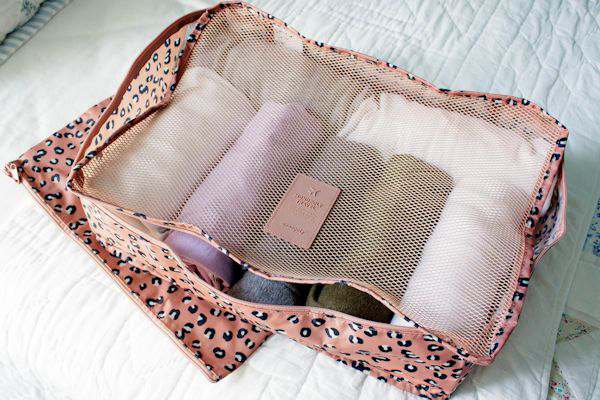 There are 2 different sizes of luggage pouches for clothes and shoes. They have mesh tops for easy viewing of what is in the bags. The large pouch comes with a zip bag which I used on my last trip to store a shirt that I sprayed with starch and let dry before I packed it. It will keep it away from my other clothes and all I had to do was iron it when I got to my destination.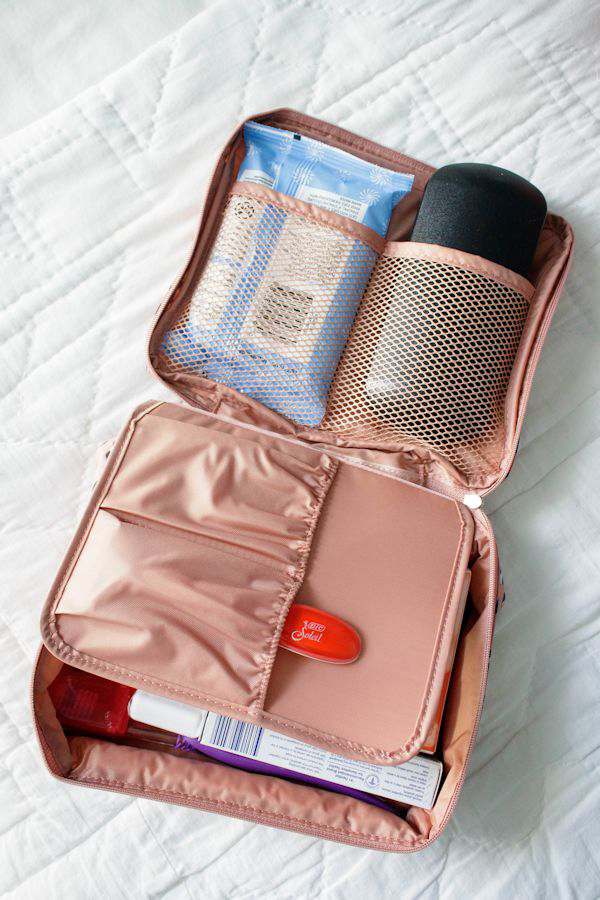 The pouch set also comes with a multi-pouch that holds all my personal care items which feature 2 mesh pockets, 1 removable pocket, and 1 main compartment. This pouch holds all my makeup and anything I need to get ready with. This pouch would be perfect for baby items like diapers and bottles.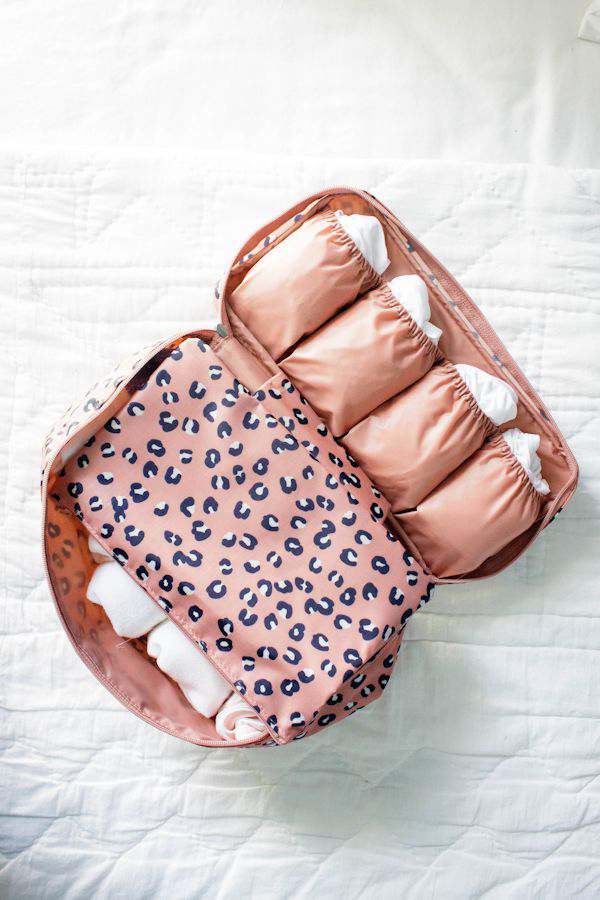 And finally, an underwear pouch that holds all my undergarments and socks. I love all the small compartments and has a detachable pouch to put your worn undergarments in. This pouch can also hold all your feminine products and up to 6 bras and undies.
All pouches have handles on the side and are tear and waterproof and come in several colors and patterns.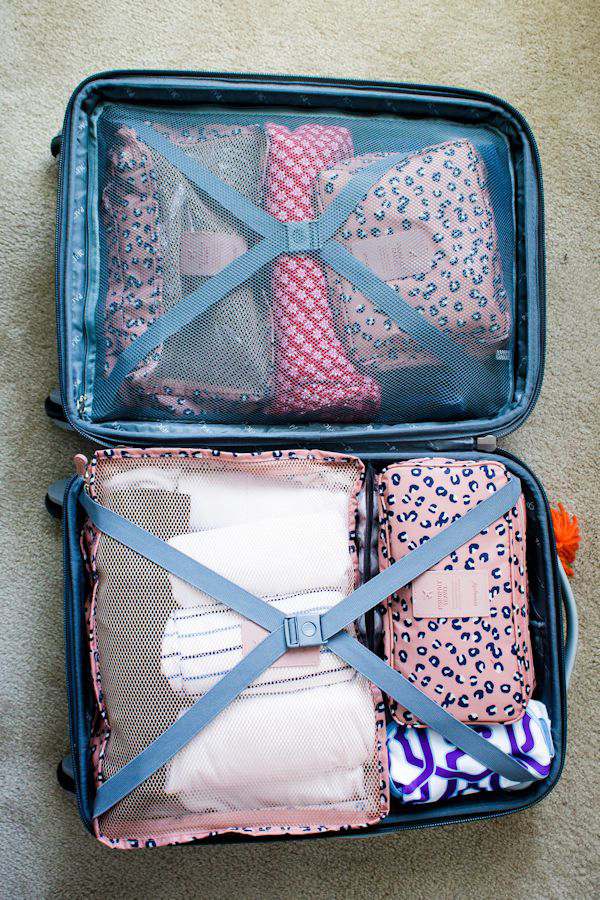 See how nicely they fit in a suitcase and the best way to keep your luggage organized while you travel. Be sure to check out all of the packing cubes for your next trip.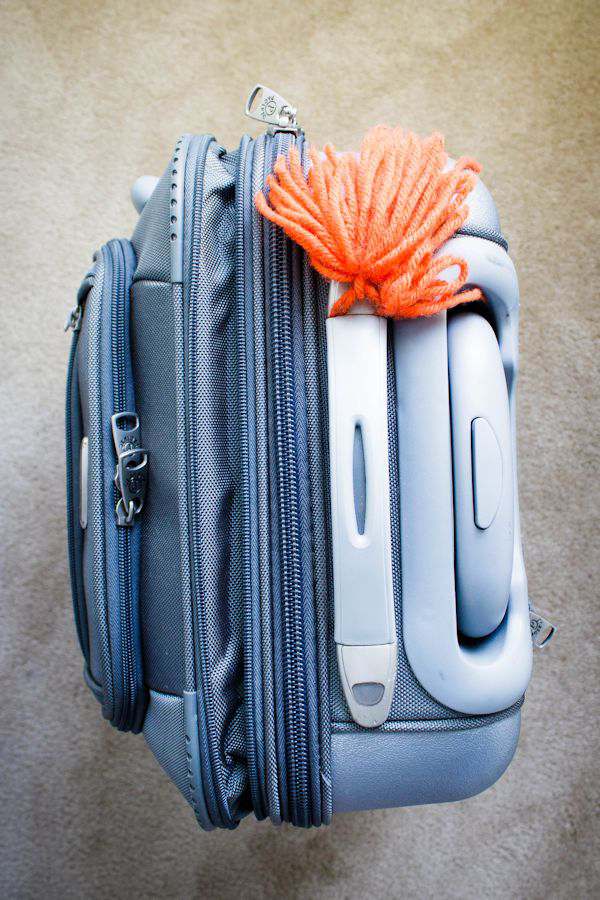 Mark Your Luggage
My mom made us a bright orange yarn pom pom to put on our luggage so that we would know our bags when it came out on the baggage carousel. Works perfectly! You could use stickers, ribbons, etc. easily to decorate your luggage with. Just in case, check with your airline before you leave on their Lost Baggage policies and what to do.
Enjoy,
Tammy
* * * *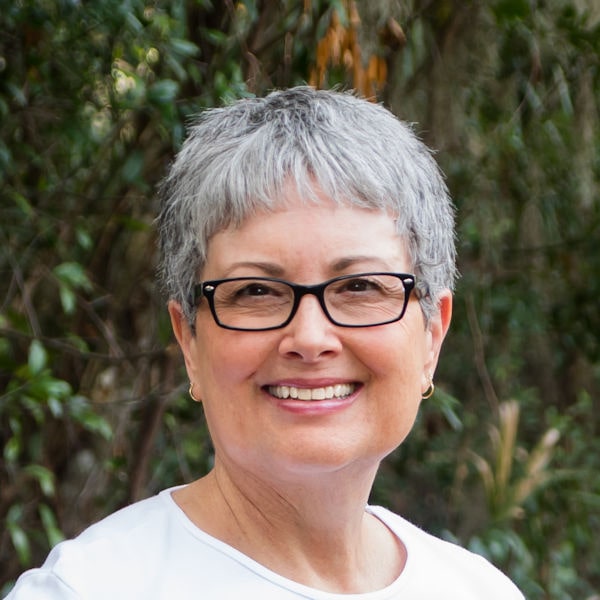 I'm just a country girl loving my geeky life with my wonderful husband, always taking pictures, getting my hands dirty in the garden, being crafty, exploring with travels and enjoying all this on a budget. But above all, living my faith as a child of God!
Read more about me and check out my media kit. Our Privacy Policy