The Rich Heritage of Tarpon Springs
This post may contain affiliate links that I receive commissions from purchases made. Click HERE for my disclosure statement. 
Its been over a year since hubby and I had a Date Day and it was so much fun hopping in the car and just driving to one of Florida's heritage cities. Tarpon Springs.

Located in Pinellas County in Central Florida on the Gulf side, Tarpon Springs was named for the abundant fish found off its coast. It is now known as the "Sponge Capital of the World". The community dates back to the 1800s with the arrival of the first railroad and the lighthouse.
In 1876 A.W. Ormond of South Carolina and his daughter became the first settlers of Tarpon Springs. The daughter, Mary, was the one who suggested naming the city Tarpon Springs after the giant Tarpon which swam in the bayou.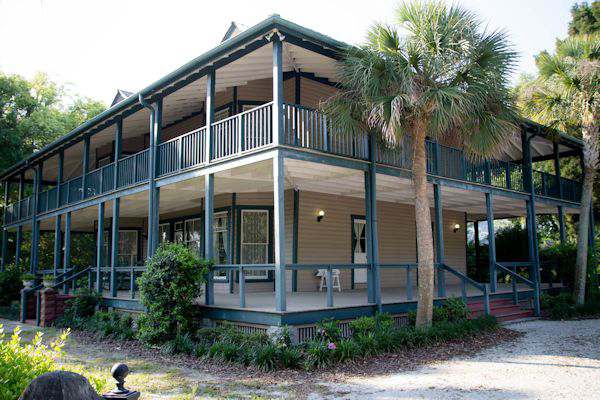 The true founding father of Tarpon Springs was Anson Safford and his home is shown in the picture above. I loved walking around this iconic home with all the outdoor porches. Constructed in 1883, this home is a fine example of late 19th century Florida Victorian architecture. The home is furnished with period furniture and totally restored. A great museum to stop by and take a journey back in time.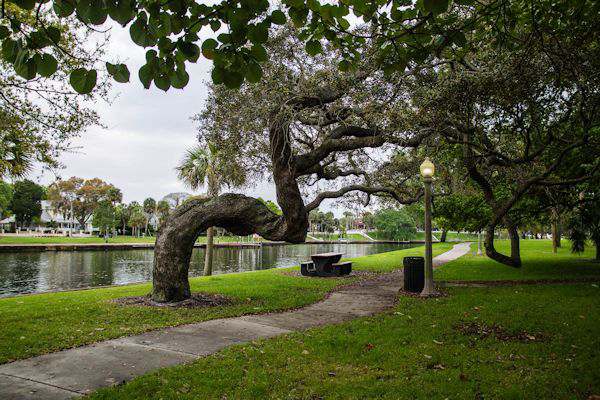 A block over from the Safford home is Spring Bayou, located near Craig Park. It was a little cloudy but not hot at all and perfect for a nice walk around the bayou. Oh, I forgot to mention Mr. Ernest T. Bass went on this Date Day with us. The sidewalk follows the Bayou and a wonderful place to walk your dog. He really enjoyed the day riding in the car and going for a walk.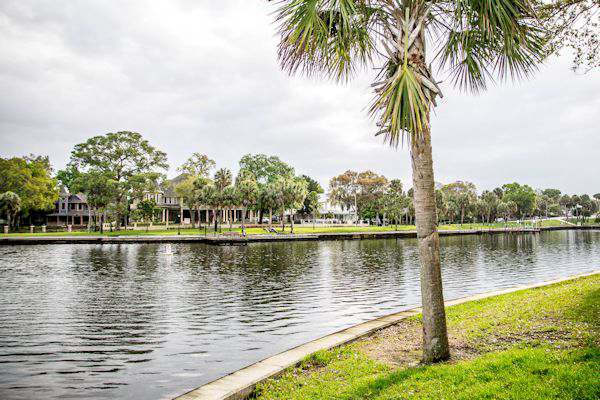 So many Victorian-style homes can be found in this area. We noticed several being restored back to their beauty. Several manatees can be seen swimming in this area this time of the year when the waters are nice and warm. Several Greek festivals are held here too.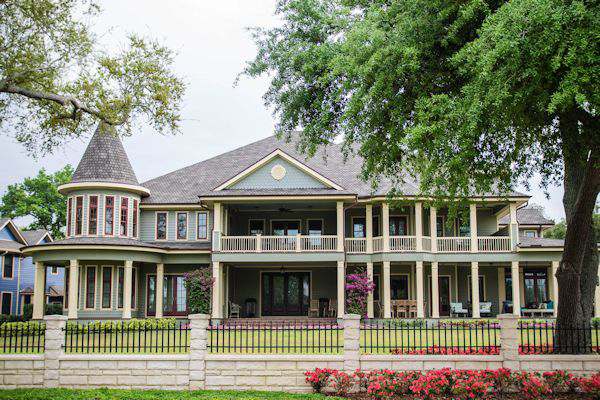 Another example of Florida Victorian architecture in the area.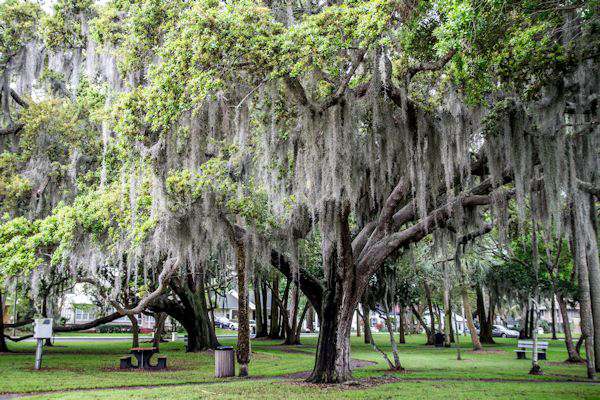 A fine example of the beautiful live oak trees which are seen in so many areas in Florida. The Spanish moss, from the pineapple family, just blew in the wind. But, if you ever want to take some Spanish Moss home as a souvenir, be warned. It's full of tiny redbugs or chiggers, as I call them. And they will bite you before you know it with itchy little red bits.  The moss is used for decoration but needs to be handled very carefully and then put in the freezer to kill the bugs.
Tarpon Springs has a higher percentage of residents of Greek heritage than anywhere else in the country. Many came to the area to help with sponge harvesting and the population just grew after that. If you are looking for really good and authentic Greek food, this is the town to stop at.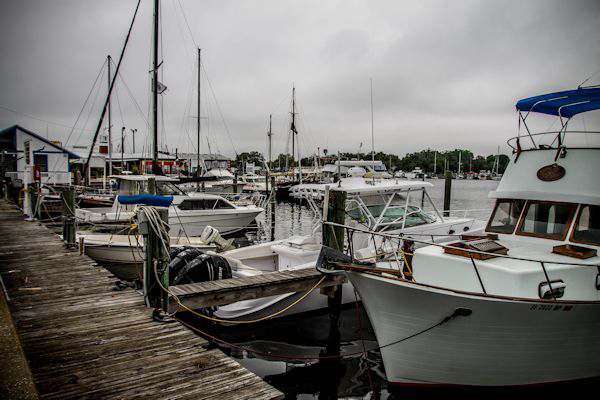 The sponge docks are another great place to stop by and enjoy. The first Greek sponge diver to arrive in Tarpon Springs was John Cocoris in 1896. In 1905 he and some other Greek men started the first and very successful sponge diving business. As word spread to Greece about their success more and more migrated to the area and continues to this day.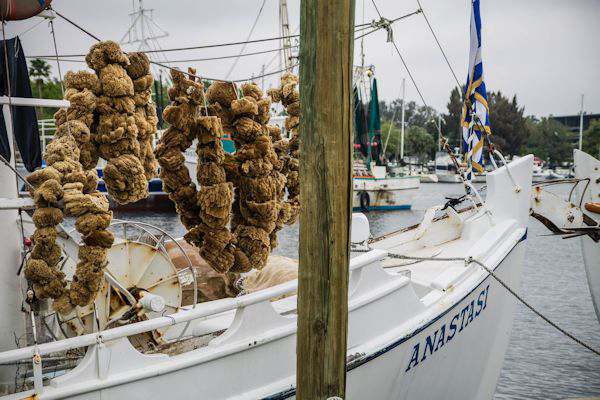 During sponge season, you can see natural sponges hanging from the boats. You can also enjoy sponge diving exhibitions, deep-sea fishing, and cruises.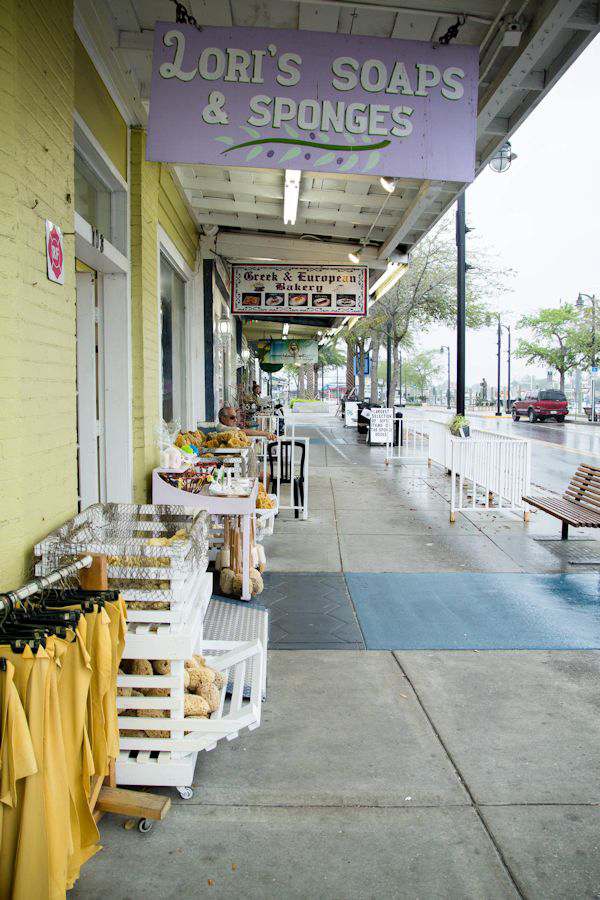 Right across the streets from the docks are all the quaint shops and restaurants to enjoy. Be sure and pick up a natural sponge or two at one of the shops. You can sit outside and enjoy a meal and don't worry if you have Fido with you. They are permitted in the outdoor cafes and several areas in the town. I loved seeing all the Greek men enjoying their morning coffee outside and I'm sure telling some "whopper" fishing stories.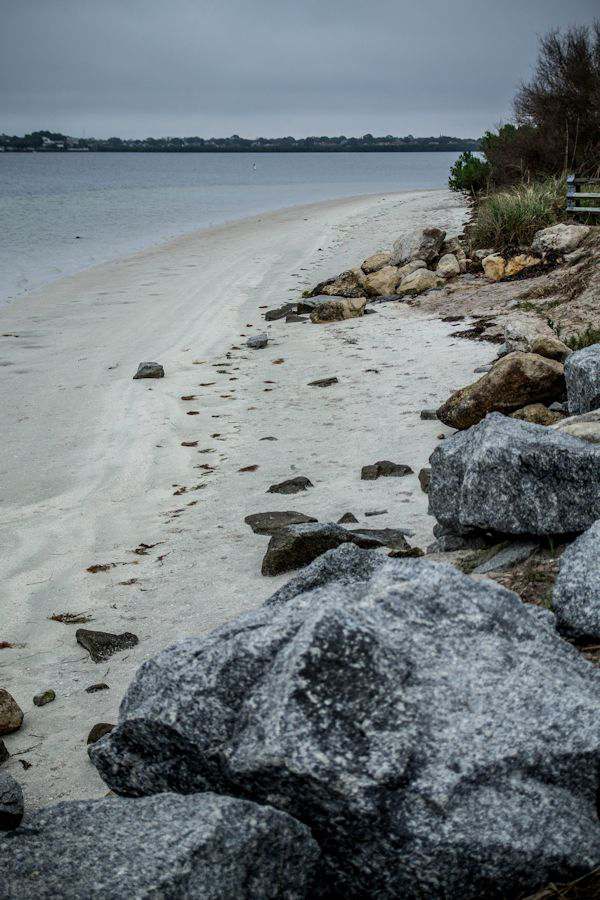 From the docks, we stopped by a couple of area beaches in the area called Howard Park Beach and Sunset Beach Park.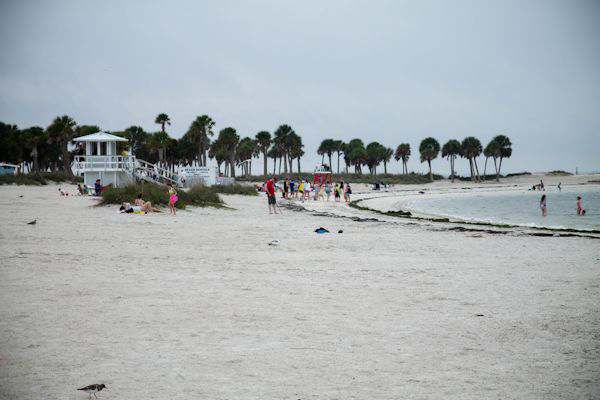 Both beaches are perfect for swimming, with plenty of parking, picnic tables, and covered areas to enjoy the day in. We noticed several people fishing in the area too.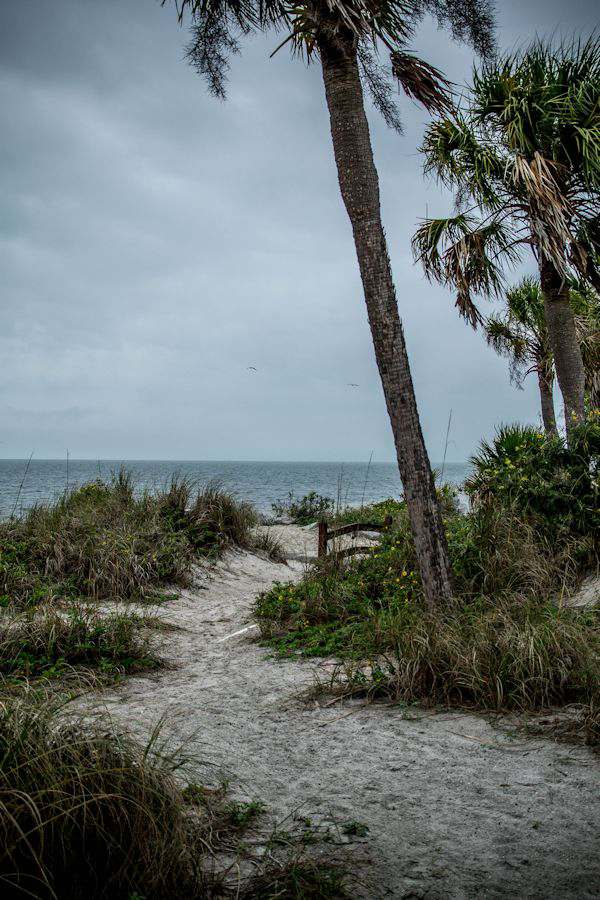 There is so much heritage and beauty in Tarpon Springs and I plan to go back and explore again. If you are looking for a family-friendly town with good food and lots to learn about, be sure to visit Tarpon Springs, Florida.
Don't Forget to Pin Me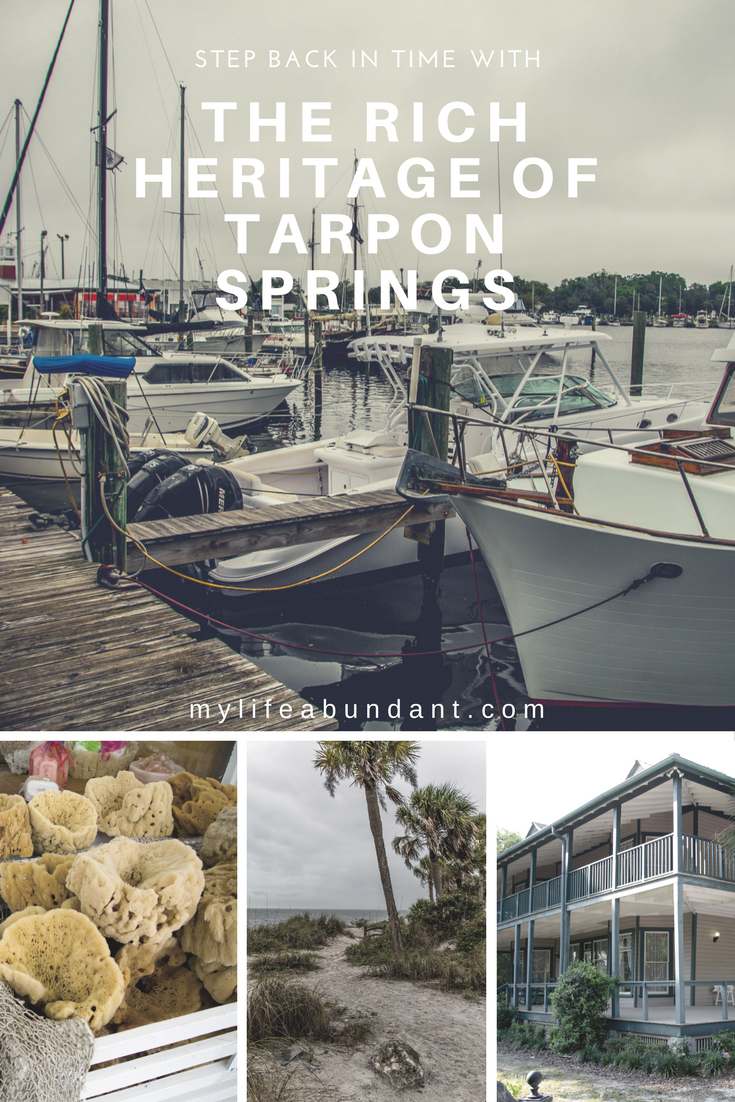 Related Posts:
Enjoy,
Tammy
* * * *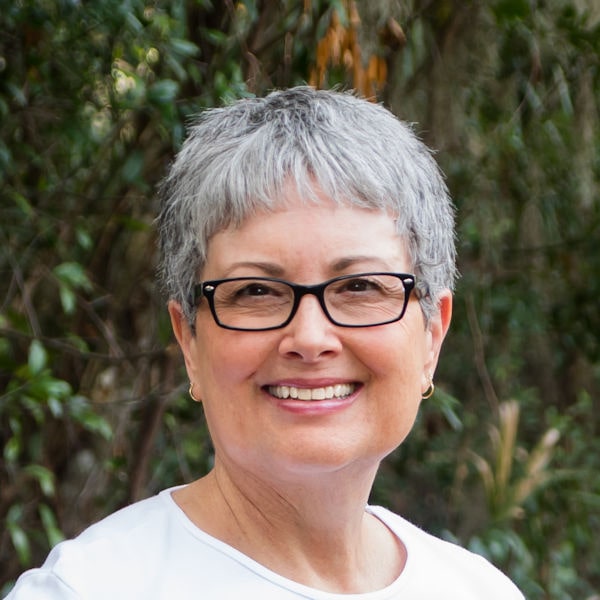 I'm just a country girl loving my geeky life with my wonderful husband, always taking pictures, getting my hands dirty in the garden, being crafty, exploring with travels and enjoying all this on a budget. But above all, living my faith as a child of God!
Read more about me and check out my media kit. Our Privacy Policy