Sweet Corn and Black Bean Enchiladas
This post was sponsored by Fresh From Florida as part of an Influencer Activation for Influence Central, however, all opinions expressed are my own. 
Sweet Corn and Black Bean Enchiladas is a recipe made with freshly grown veggies from Florida. Enjoy Fresh From Florida goodness.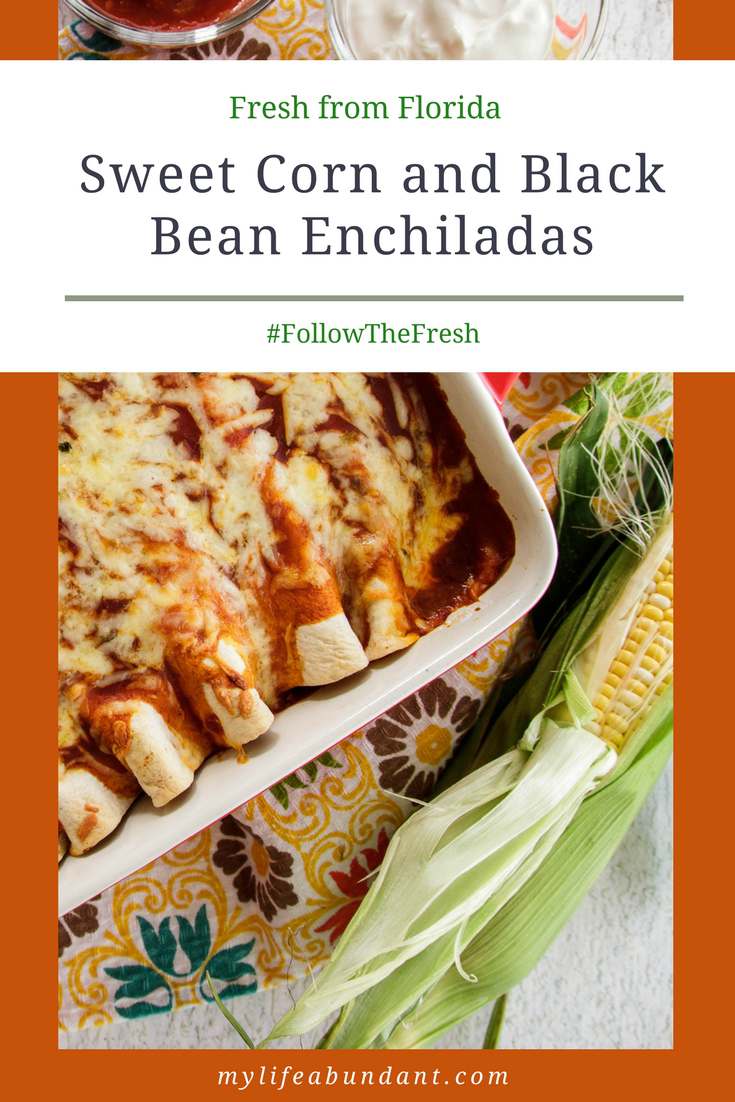 I always look forward to the early part of the year in Central Florida because of all the fresh produce starting to show up at the local grocery stores, u-pick farms and local markets. I usually buy in bulk so I can freeze all that goodness to use throughout the year since Florida farmers make it so easy for us to enjoy fresh produce all year long..
I will be heading out soon to our local u-pick blueberry farm to pick a couple of buckets full. I also have 3 blueberry bushes in my own garden that I will soon be picking from.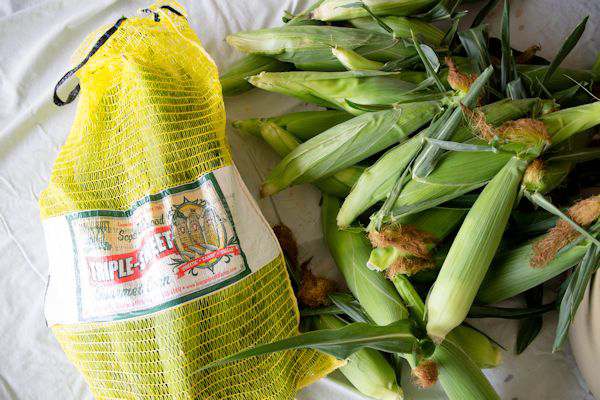 But right now fresh sweet corn is on my mind and after traveling to our local market, I came home with 2 bags full of freshly picked delicious sweetness.
Do you know how to check to see if sweet corn is ready to pick? Pull the husk down a bit and push your thumbnail in one of the kernels. If a milky juice shoots out, its ready!  If its dry, its old sweet corn and not worth eating.
There are so many ways to cook sweet corn. Grilling or boiling the whole ear or removing the kernels to use in recipes or add just a bit of cream and butter in a skillet for a side dish.
One recipe I use often is Sweet Corn and Black Bean Enchiladas which I found on the Fresh from Florida recipe page. The sweet corn recipe I found, I really didn't change up that much since it sounded so good just the way it was written.
There is a little prep involved to make this recipe but once you have everything ready, putting the recipe together goes quickly.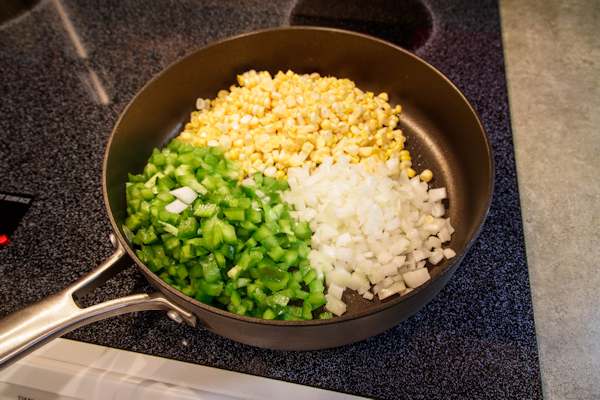 Shuck a couple ears of corn making sure you remove all the silk and wash the ears. Using a sharp knife, hold the ear vertically and slowly push your knife down the ear to remove the kernels from the ear. There will be "milk" from the corn full of all that sweetness. I also diced up a fresh green pepper and sweet onion. Green peppers are also fresh in Florida right now. I added just a little bit of olive oil to the pan and cooked the veggies until the onion looks a little translucent.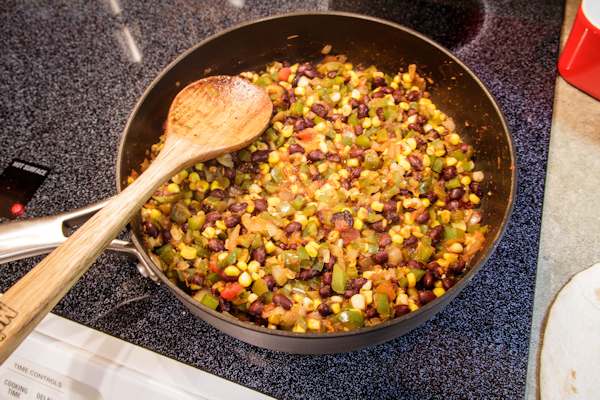 Next, I added the beans, salsa, and cumin to the veggies. Saute all of that for a couple of minutes just to warm up the beans and salsa.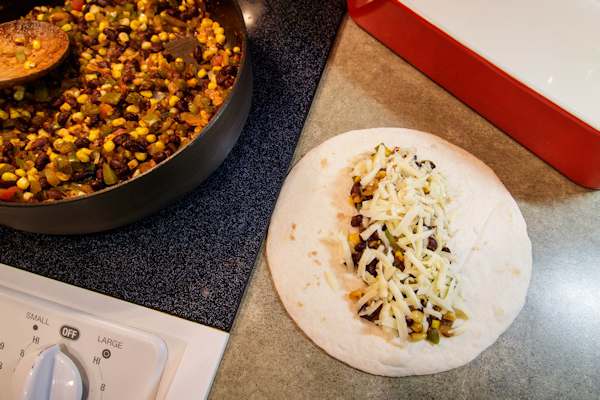 Lay out one of the tortillas, add some of the mixture down the middle and then top with cheese. I also used some cheddar cheese I had leftover in the fridge which needed to be used up. You can never have too much cheese in a recipe. Slowly roll up the tortillas and place in the casserole dish seam side down.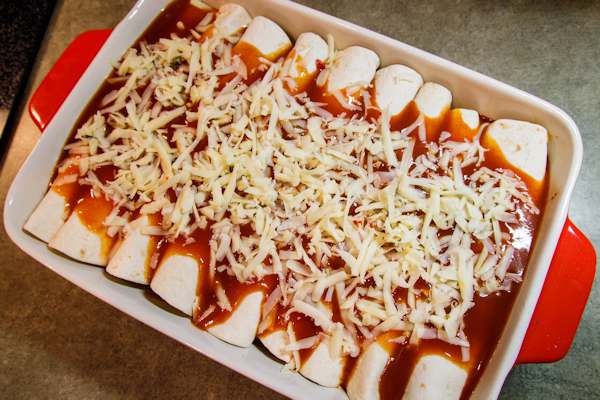 After all the tortillas are in place, pour over the enchilada sauce and add more cheese. This dish is ready to bake and enjoy.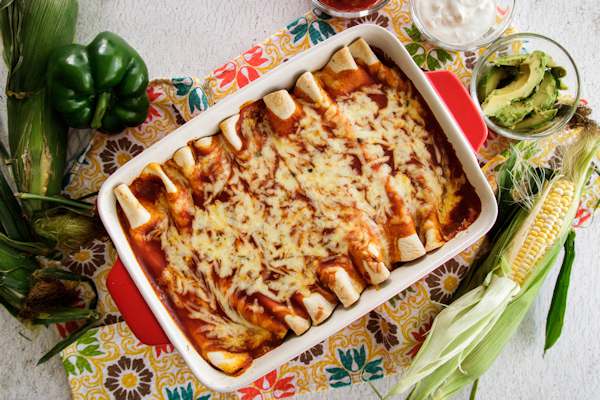 I served this dish with sour cream, salsa, and avocado slices. There is just something about using fresh produce in my dishes and that way I know what I am serving to my family. The fresh sweet corn has such a wonderful crunch and loads of flavor to it.
Don't Forget To Pin Me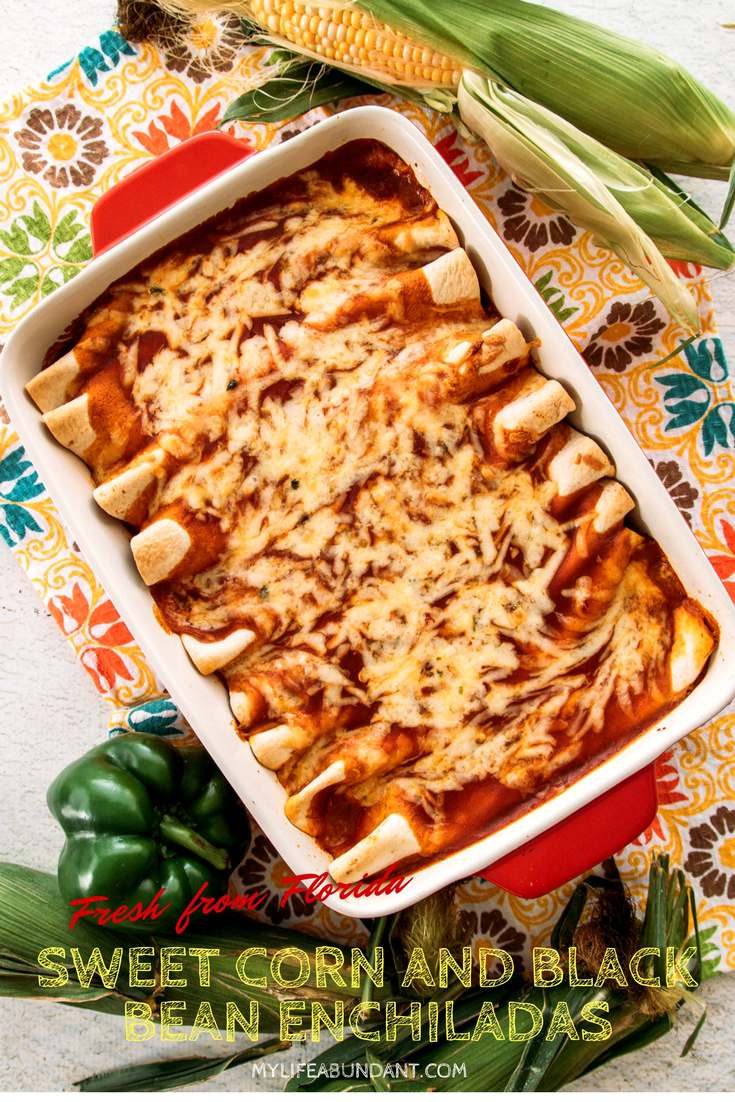 Be sure to check your labels for the Fresh From Florida sign and enjoy the bounty we have to share from the Sunshine State. You can also follow Fresh from Florida on Twitter, Instagram, and Pinterest and find out more information at the Fresh From Florida website.
Enjoy,
Tammy
* * * *