Old Spanish Sugar Mill and Springs
This post may contain affiliate links that I receive commissions from purchases made. Click HERE for my disclosure statement. 
The Old Spanish Sugar Mill and Springs is not only a great place to swim and cool off but how about enjoying pancakes that you make yourself.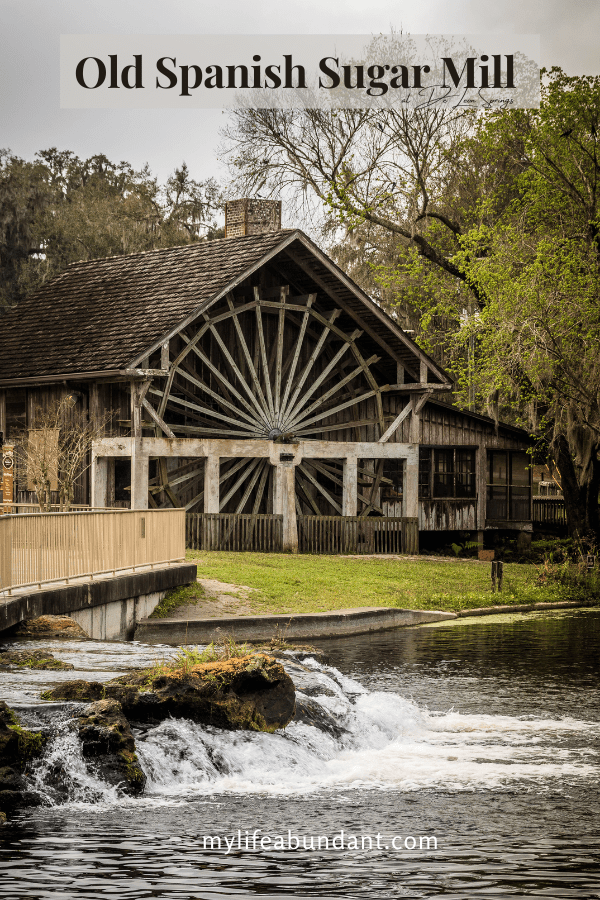 Mr. G and I are always looking for a day trip to enjoy and if it involves Florida history along with a nice place to eat, we will be there. Ponce De Leon Park and the Old Spanish Sugar Mill fit the whole bill. Come and enjoy our day with us because I know you will want to stop by this quaint little establishment and the park the next time you are in Central Florida.
Sugar Mill History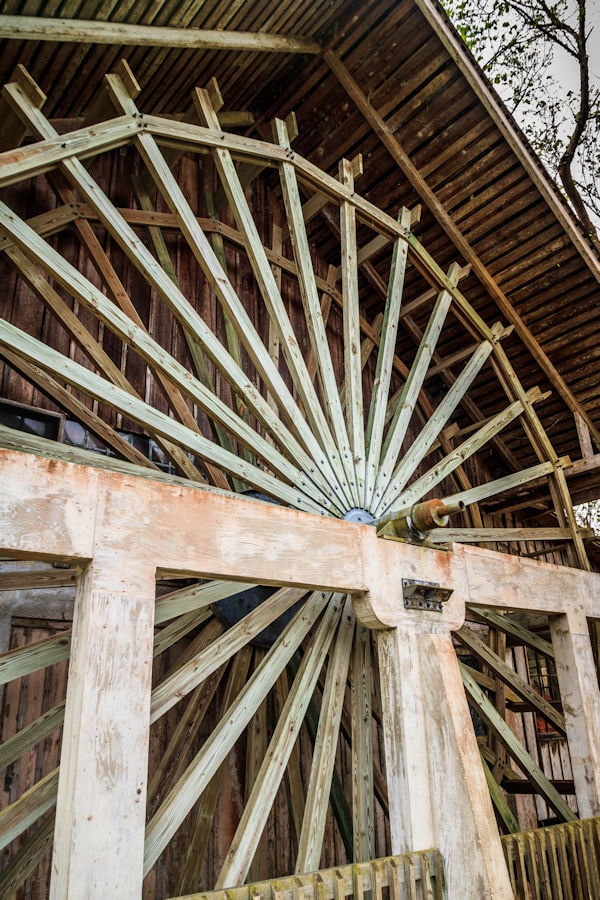 History and locals say that Spanish explorer Juan Ponce de León found his Fountain of Youth here in what is now known as De Leon Springs, about an hour north of Orlando. Park lore also states that the Spanish erected an actual sugar mill there in 1570, originally used to crush sugar cane using the power from the flowing spring. The site was destroyed in both the Seminole and Civil Wars before being rebuilt back in 1849 and put back into operation.

Florida promoters built the 14-room Ponce De Leon Springs Hotel and Casino (means large room for gatherings and not gambling back then), in 1925. With only 14 rooms, it catered to wealthier Northern visitors. The property became one of many roadside attractions in the state when it opened as Ponce de Leon Springs back in 1953 to cater to a new crowd of tourists visiting Florida. It featured tropical gardens, a jungle cruise, a tram tour, and a water skiing elephant! It closed after 16 years due to air travel and interstate highways.
In 1982, the state of Florida and Volusia County purchased the 55 acres park which is now known as De Leon Springs Park. Additional land was purchased to protect the springs to make the park at its current size of 625 acres.

Mill-enthusiast Peter Schwarze bought the mill property in 1961 and built his small little pancake empire to what it is today. It is a unique restaurant because you cook your own breakfast on a griddle built in the center of each table still run by the Schwarze family. Today, his daughter, Patty Schwarze, owns and manages the restaurant.
The Restaurant

Mr. G and I love breakfast and we couldn't wait to try out this restaurant where you make your own pancakes. Since the location of the restaurant is in a Florida State Park, you will have to pay a small fee to enter the park.

We arrived early and walked right to our table. But, it didn't take long for the restaurant to fill up and the smell of pancakes filling the air. You are offered regular or wheat pancake batter and we tried both. If you want eggs, you are brought eggs in the shell and you cook your own. Bacon and sausage are brought to you already cooked. You can make as many pancakes as you like, but the pitchers full of batter was enough for us. The service was great too, making sure our water and coffee were always full.

The restaurant is open from 9 AM until 2 PM on weekdays except for Thanksgiving and Christmas. They open at 8 AM until 2 PM on weekends. All food service is first come first serve, reservations are available for parties of 10 – 16 on a limited basis only.
And they do offer other items like sandwiches, salads, smoothies, and French toast. And don't forget to try some of the many toppings they offer for your pancakes.

Most days, especially when it's busy, people sign their name to the waiting list and wait and wait some more. It's such a popular destination. But there is so much to do at the park itself to fill in all that wait time, you will be seated at your table before you know it.
The meal was great and better yet, we didn't have to clean up the mess! We will definitely go back in the future.
Tip: Consider the time of year you visit the restaurant since there is no a/c or heat in the building. The busiest time of the year is from June to September.
the park

Just driving into the park, after you go through the park station, the live oaks will take your breath away. There is plenty of parking areas with many well-kept covered picnic areas. Restrooms and paved walkways are close to the restaurant and boat dock.

Canoe, kayak, and paddleboat rentals are available to enjoy. Lake Woodruff National Wildlife Refuge is comprised of 21,574 acres along the St. Johns River, Florida's longest river. There is also a boat tour to hear the history and see the ecosystem in the area. Fishing is permitted from the fishing pier but a freshwater license is required unless you are over 70 years of age.
De Leon Springs State Park offers a half-mile hiking trail and the Wild Persimmon Hiking Trail which is a 4-mile loop to enjoy some of Floridas finest nature.

Scuba diving is permitted, but only if you have been trained by a certified and insured instructor, holding a current Florida State Parks' dive permit. Snorkeling is permitted only in the swimming area.

Swimming is permitted from 8 a.m. until a half-hour before sunset which is when the park closes. The swimming area is a constant 72 degrees, and depths range from 18 inches to 30 feet at the spring boil. If you have never swum in any spring before, it can be rather chilly unless it's nice and warm outside. There is no lifeguard on duty.

Address and Phone Number:
The Old Spanish Sugar Mill
601 Ponce DeLeon Blvd.
DeLeon Springs, Florida 32130
Phone: (386) 985-5644
Enjoy,
Tammy
* * * *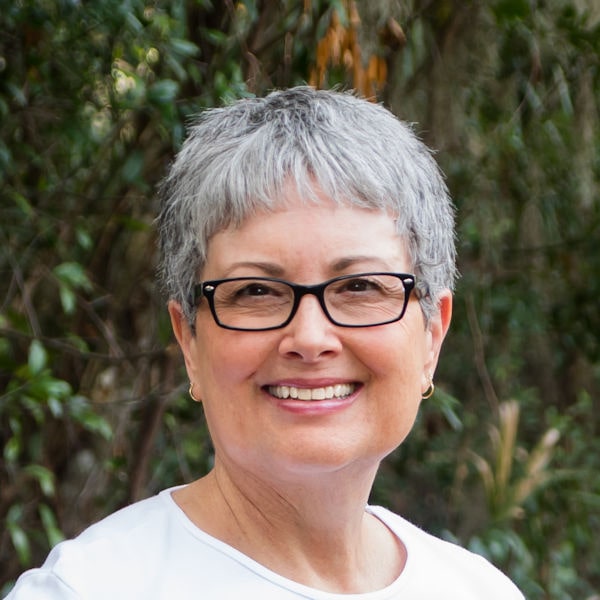 I'm just a country girl loving my geeky life with my wonderful husband, always taking pictures, getting my hands dirty in the garden, being crafty, exploring with travels and enjoying all this on a budget. But above all, living my faith as a child of God!
Read more about me and check out my media kit. Our Privacy Policy