Frugal Idea: Collecting and Saving Seeds
This post may contain affiliate links that I receive commissions from purchases made. Click HERE for my disclosure statement. 
One way to save money while gardening is by collecting and saving seeds. Easy to do and store for the next season.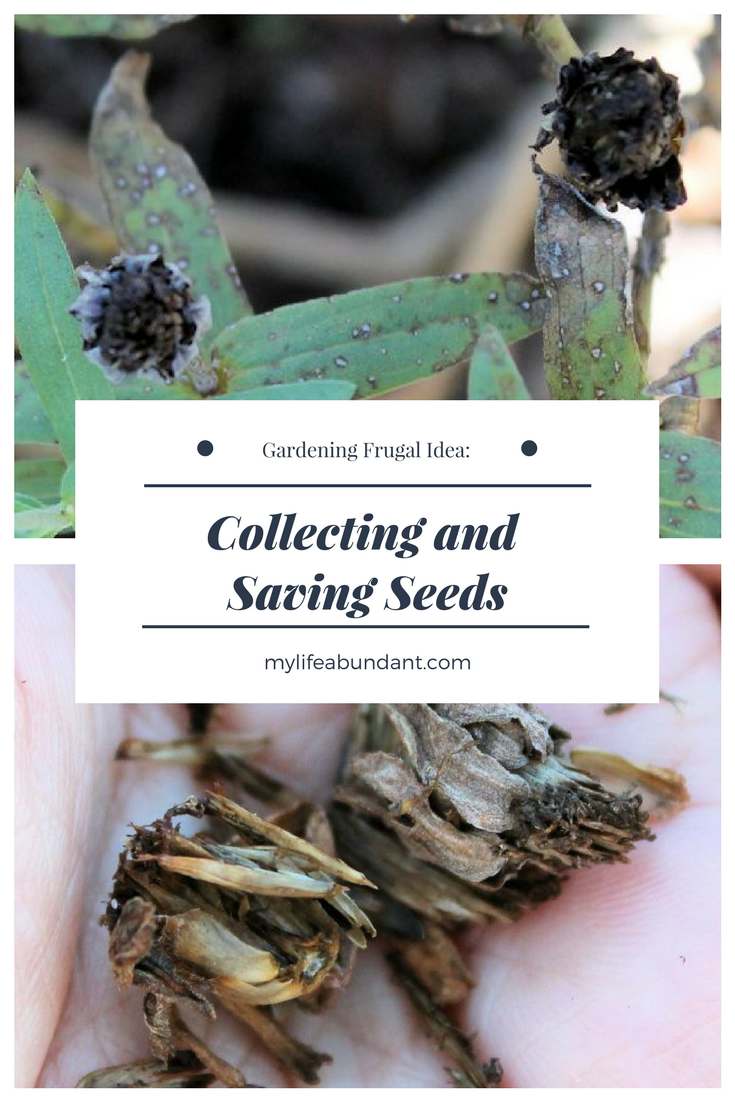 One of my favorite things to do in the fall is to collect seeds from my annuals. I collect seeds to not only save money but also because it seems seeds that I have been buying the past few years aren't coming from America and most of them don't germinate. They can also be very expensive. I know the seeds I collect from the annuals in my yards will grow well here, I can get so many more seeds and the odds are high they will germinate. It's fun to share your seeds to friends, family, and neighbors. They also make great gifts too!!
I love profusion zinnias and how their color lasts all summer and into fall here in Central Florida. They will drop a lot of their seeds, but I still prefer to have my collection. I also acquired a dwarf cosmos (you can see the cosmos in the bottom right corner along with the seed head in the picture above) this year and oh how pretty they were in my butterfly garden. They self-seed very easily too.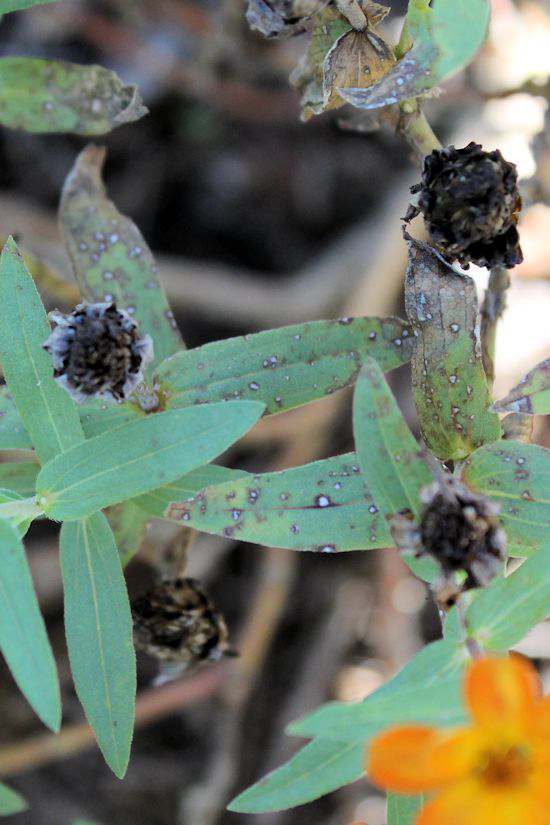 As you can see in the picture above, the flower heads have completely died and that is the perfect time to collect seeds. I wait until I know the heads are dry and the seeds will almost fall off into your hand.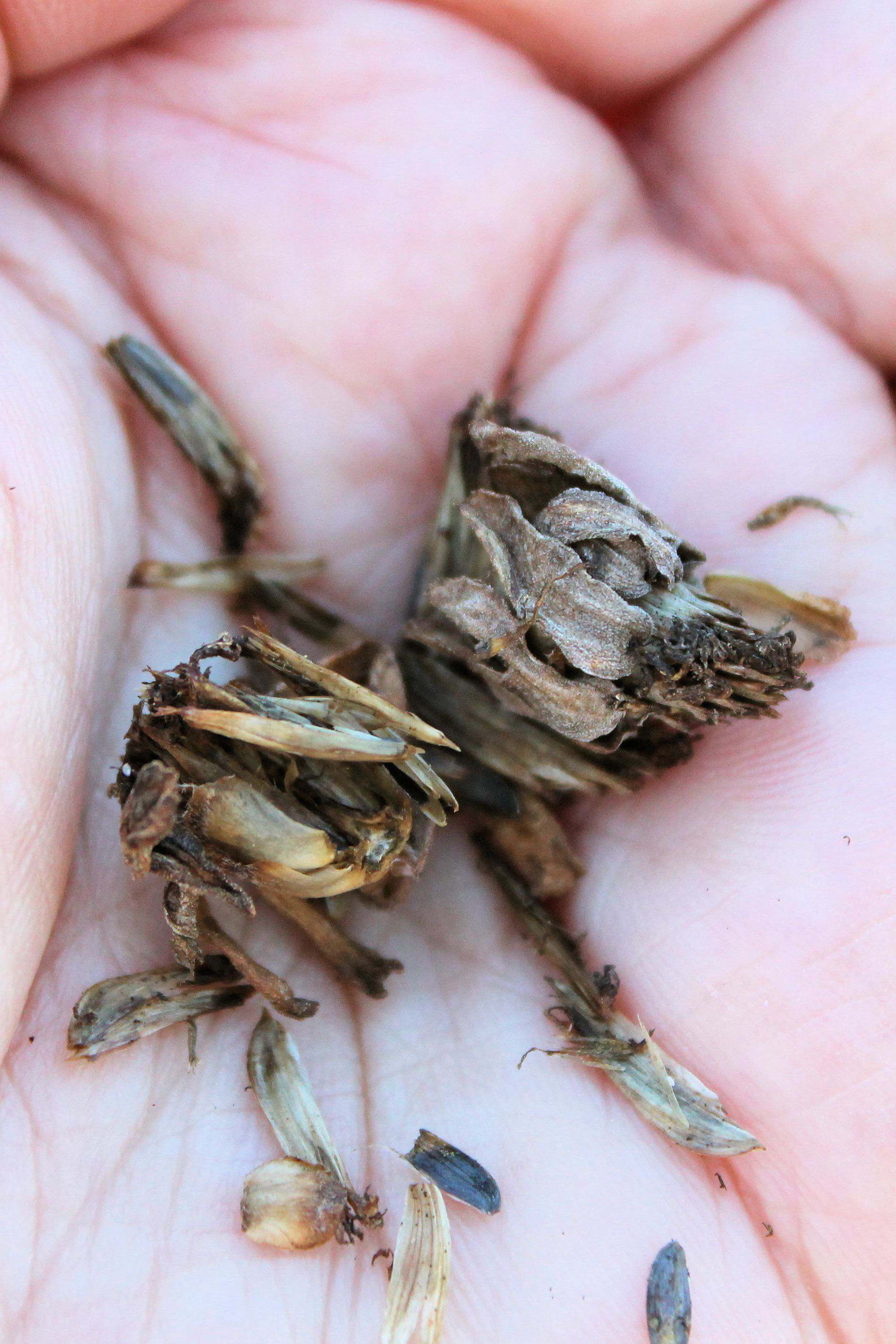 Look at all those wonderful seeds and that is only off of 2 flower heads. Perfectly ready to harvest and store.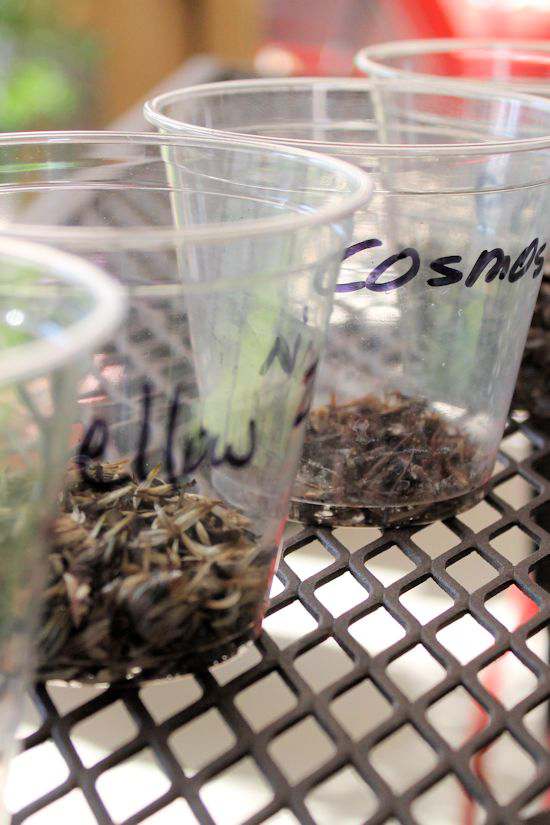 After I collect the seeds from one plant, I will place them in labeled plastic cups until I know they are completely dried. Be sure to let them sit in an area where there is no humidity. I will shake them every day or so in the cup to keep the seeds from sticking to each other.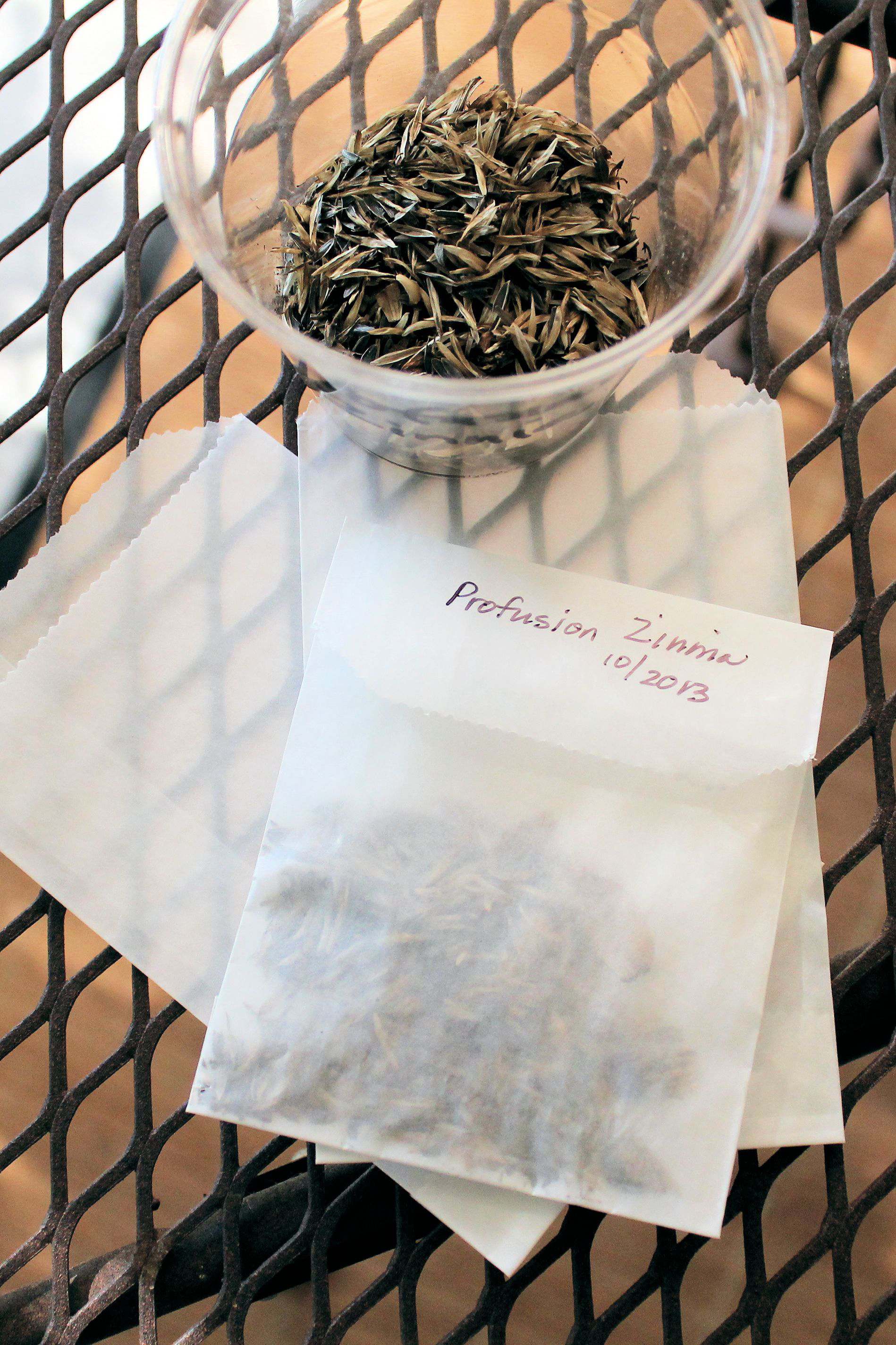 After a few weeks of drying, I will place them in labeled glassine bags and place in the refrigerator. Look how many seeds I get off just a couple of plants!!
Easy flowers to save seeds from are:
Zinnias (all sizes)
Cosmos
Marigolds
Blanket Flower
Black Eyed Susan
This can also be done with many other plants, herbs, and vegetables too. Great project to do with children.
Here are a couple of examples of seed packets to make yourself for favors, gifts, etc. These are so cute for the kids and really easy to make. I found these at Squirrelly Minds.

What a cute idea for party favors. You can find this template from Lavenders Blue Designs.
Even though I hate to see all the beauty from my annuals dying off for winter, I know I will have seeds from those plants back in my yard next spring.
The grass withers and the flowers fall, but the word of our God endures forever – Isaiah 40:8
Have a wonderful and blooming day,
Tammy
*  *  *  *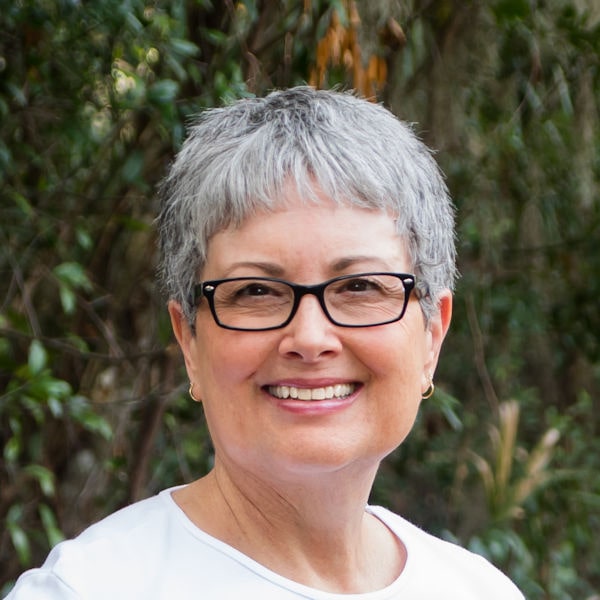 I'm just a country girl loving my geeky life with my wonderful husband, always taking pictures, getting my hands dirty in the garden, being crafty, exploring with travels and enjoying all this on a budget. But above all, living my faith as a child of God!
Read more about me and check out my media kit. Our Privacy Policy