My Favorite Workout Items Review and Giveaway
I love working out and trying to keep this 50+ year old body in shape, but what makes my workouts more comfortable for me are a few items I really can't live without. I would like to share with you today, a few of my favorite workout items.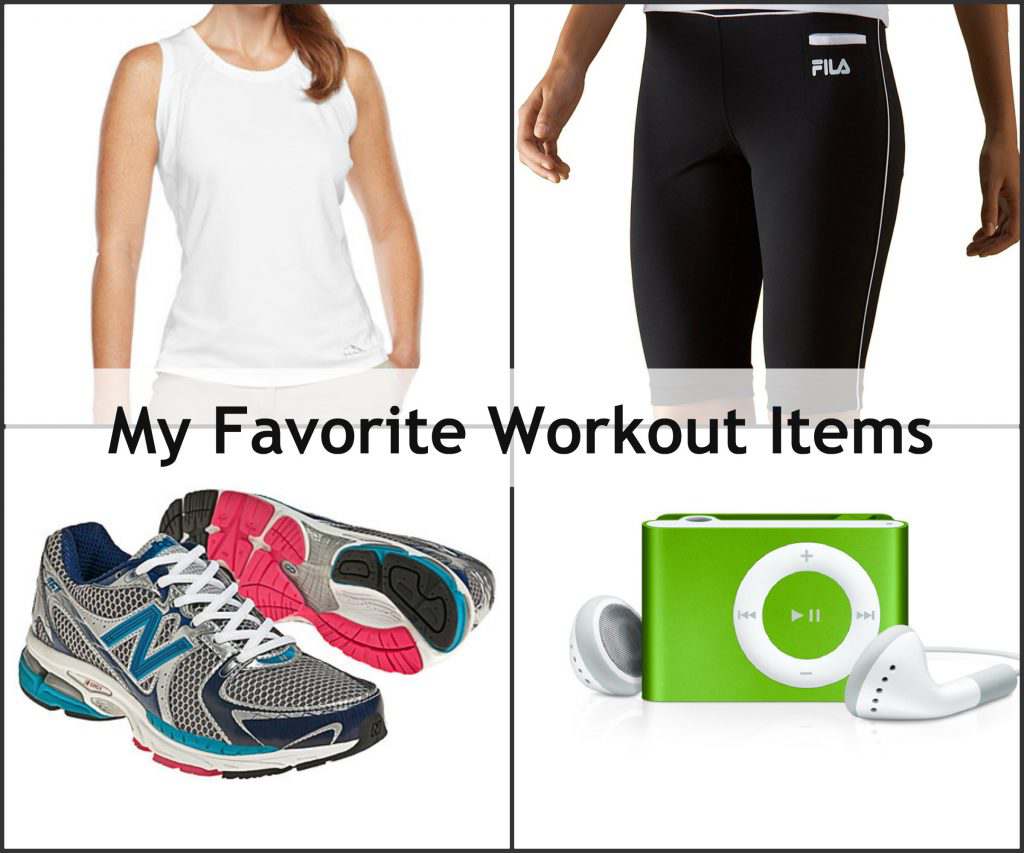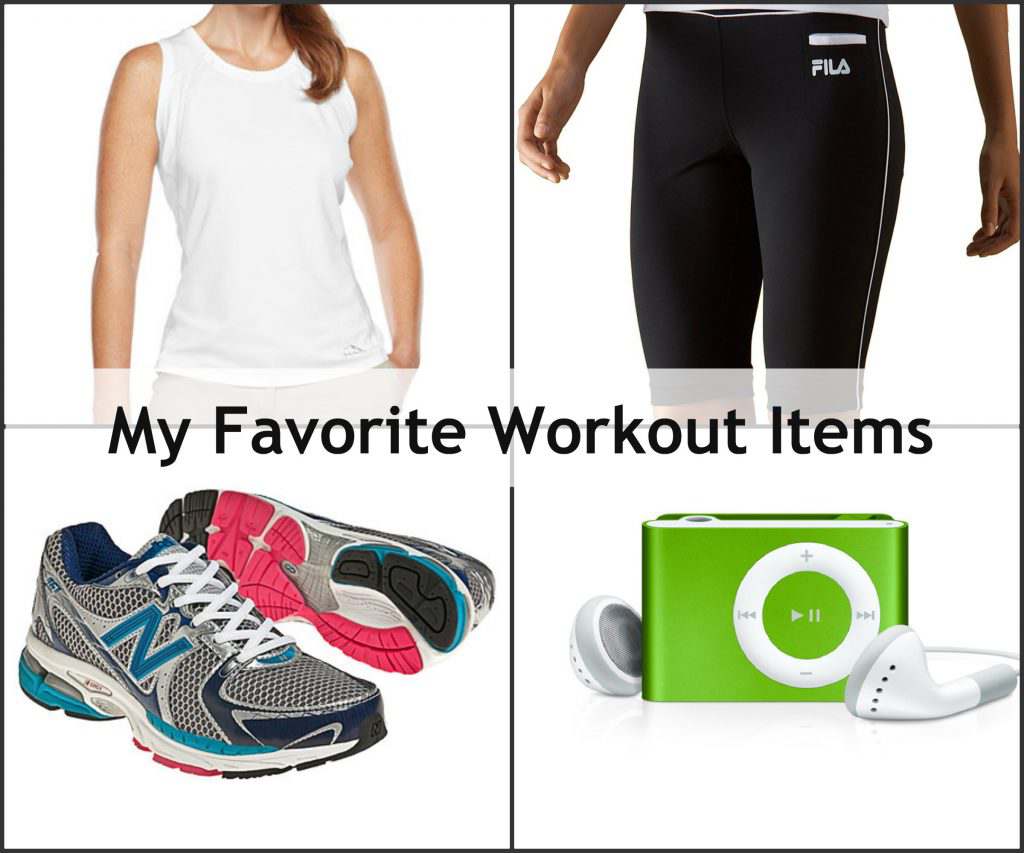 Top – I love the performance top from LL Bean and now have 2 of them. It doesn't stick to your skin when you sweat and washes up nicely every time. I love the little zip pocket on the side to put my key in.
Bottoms – I adore these shorts by Fila. It fits at my waist and I love the Bermuda length. They hide so much and holds your legs in tight while you walk or ride your bike. The material has held up to many, many washes and you can get these at Kohl's.
Shoes – I've been using New Balance shoes now for a very long time and they last and last. They have great support with so many styles to choose from. I love the mesh tops and sides to help keep my feet cooler while I work out.
Gadget – I don't know what I would do without my little Shuffle mp3 player. It holds just enough music for me to listen to while I am walking in my neighborhood or the treadmill. I love the clip and small size to carry anywhere. I've had my shuffle for over 10 years now and its still going strong.
But the one thing I have been lacking for years now is a headband that would not only hold back the sweat I produce, but to stay on my head. I have pretty thick short hair and hats and other bands I have tried just slide all over the place or it pops off my head. When I work out in the yard my hat flies off my head or I am carrying a towel with me all the time to wipe off my brow. Until now.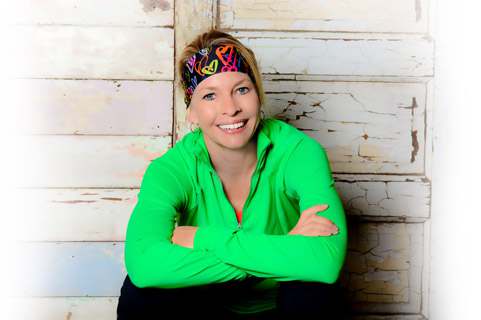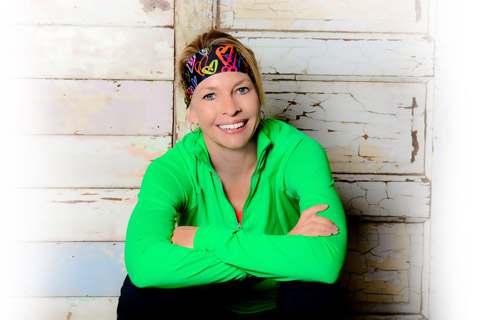 The good people of Bolder Band sent me one of their bands for me to try out and I couldn't wait to see how it worked on my head. Amy Crouse, founder and creator of Bolder Band, had the same problems I was having with holding my hair back and finding a band to stay put. So, she took matters in her own hands and invented a band that works.
I was ready to put it to the test and see for myself.
I wore it a few times while working out with video tapes, while walking and while being outside in the yard. Its hot here in Florida and anytime you walk outside this time of the year, you are going to break a sweat.
All I can say is WOW!!! Not only did it hold back my thick hair and the sweat, but it never moved, slid or popped off my head!
Here are a couple of before and after pictures.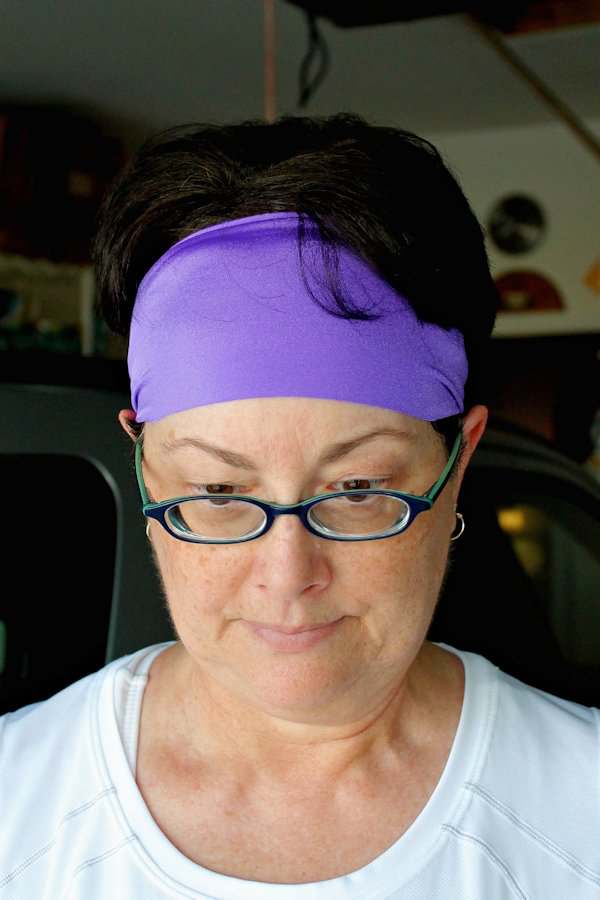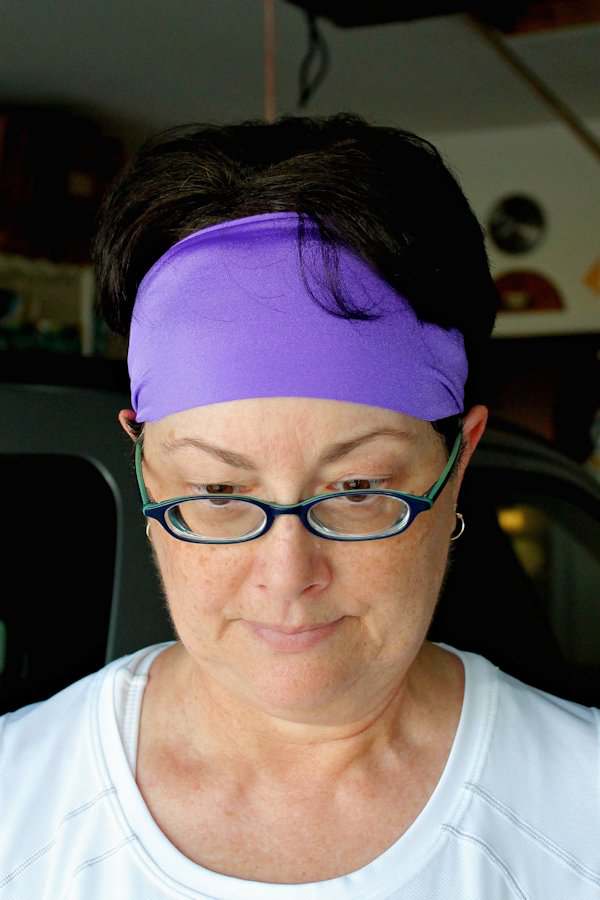 Before I started my workout.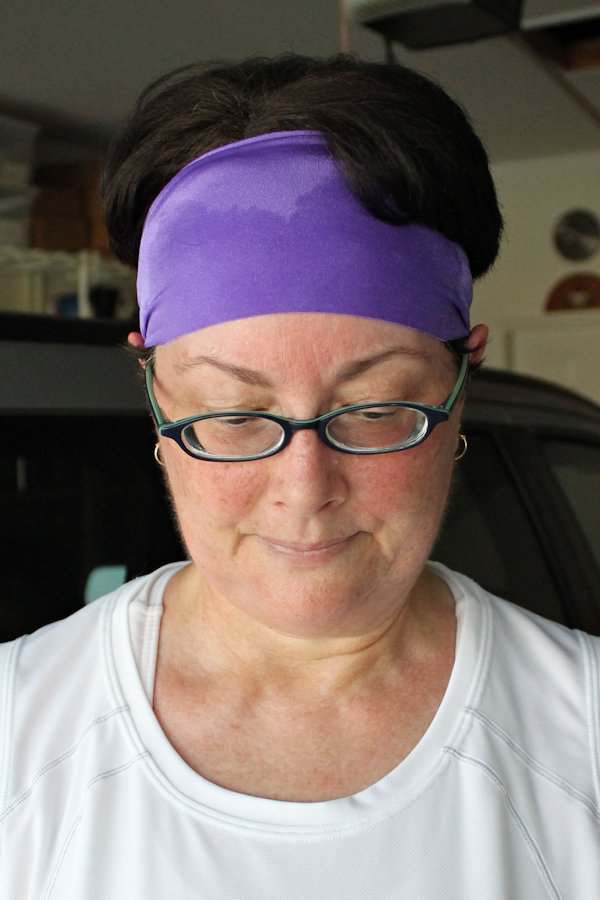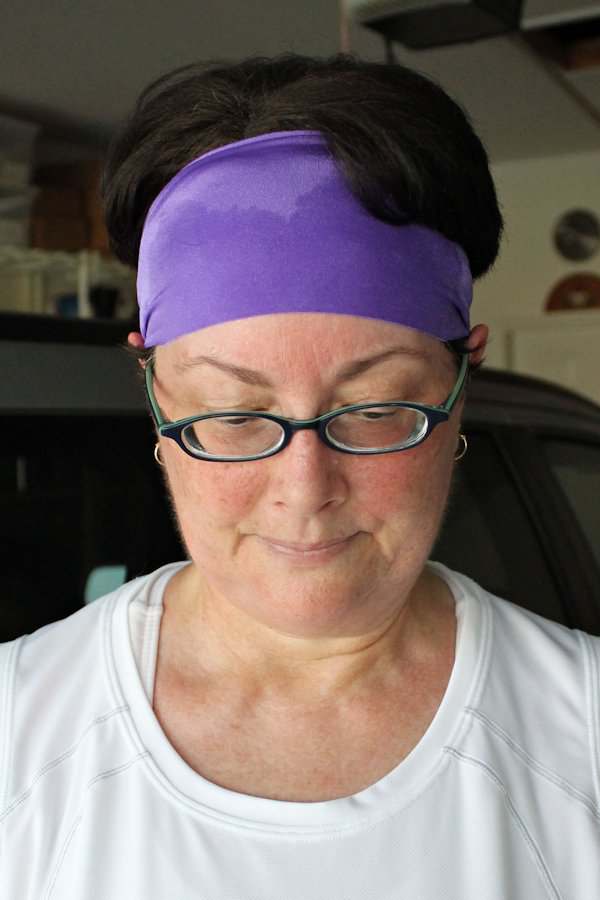 After my workout with rosey cheeks, as you can see, the band never moved and really kept the sweat out of my face and out of my eyes. I love it!
My new best friend!
There are different sizes to choose from and because my hair is so thick I was afraid the regular size would be too snug, but it fit perfectly. Just measure your head and follow their chart for the correct size. You can wear the headband wide to skinny. Watch this video to show you how to do this. There are so many different colors and styles to choose from and they also have a band for men.
Bolder Band was kind enough to give us one of their bands to giveaway to one lucky reader. You can see the item in the picture below. The giveaway will end at midnight on June 9th.

Good Luck,
Tammy
I received this product in compensation for a review. The views and opinions expressed in this blog are purely and entirely 100% my own.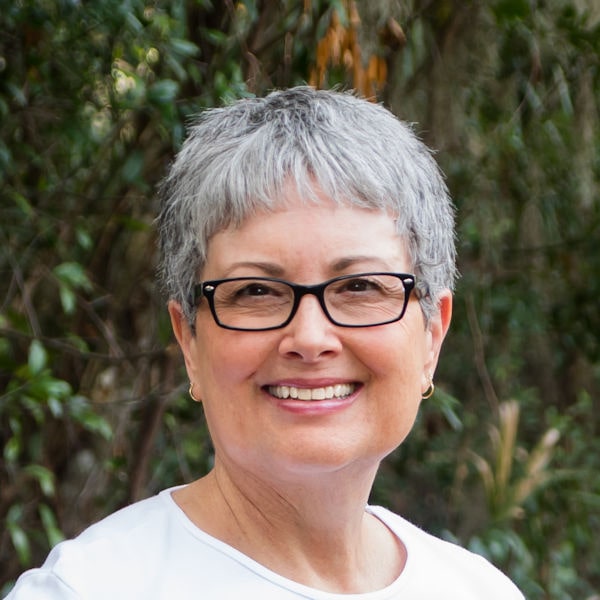 I'm just a country girl loving my geeky life with my wonderful husband, always taking pictures, getting my hands dirty in the garden, being crafty, exploring with travels and enjoying all this on a budget. But above all, living my faith as a child of God!
Read more about me and check out my media kit. Our Privacy Policy