DIY Seed Storage Container
This post may contain affiliate links that I receive commissions from purchases made. Click HERE for my disclosure statement. 
Need a place to store all your garden seeds? I have the perfect DIY Seed Storage that's easy to do and the perfect size.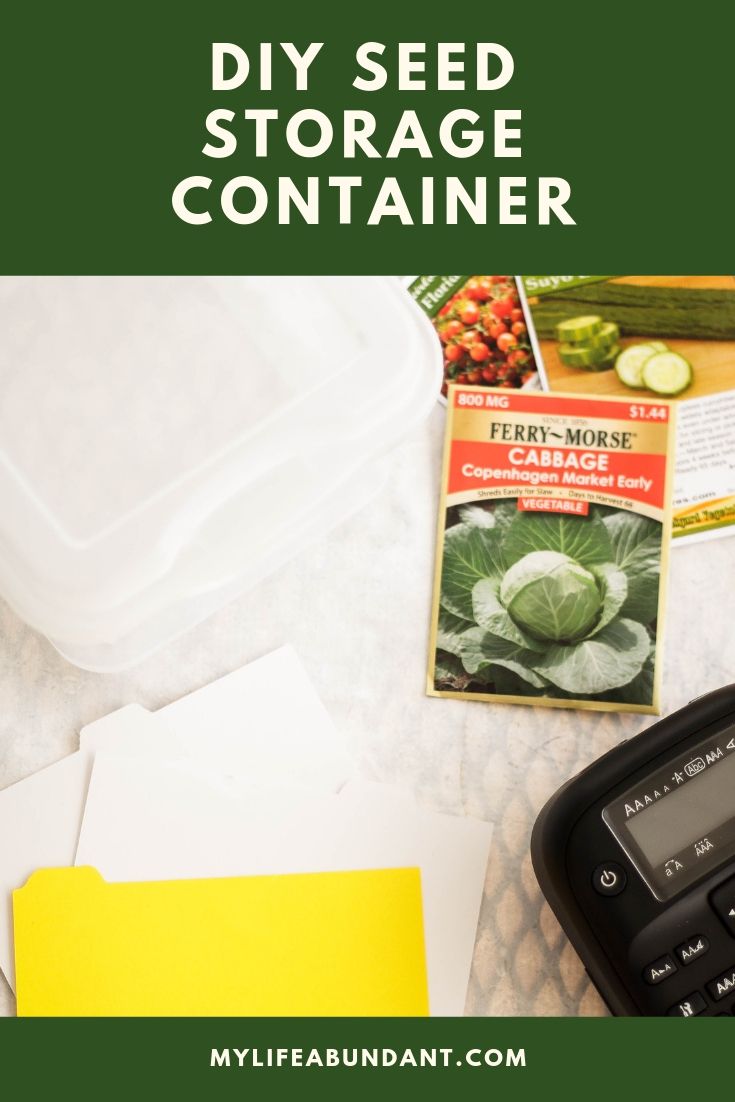 Before spring planting, I refresh myself with charts on the best time to plant, looking at new seed catalogs and basically cleaning up all my past garden paperwork.  I also pulled out all the seeds I had to start my plants inside and realized I had such a mess with all my seed packets. They were just thrown in a ziplock baggie with no organization at all.  I had to dump them all out just to find a couple of packets I was looking for.
It was time to organize my seeds in their own container.
I had expired seeds, half-used seed packets, loose seeds, several of the same types of seeds since I didn't know I already had some and general mayhem when I opened up those zip lock bags. I had flower seeds mixed in with the veggie baggie and herbs mixed in with the flower baggie.
Looking for the perfect storage bin:
The hardest part of this whole project was finding the perfect container.  Seed packets are all basically the same size, but I didn't want a container that would be really large either.  Since I don't keep many seed packets on hand, the "perfect" storage container was becoming hard to find.



And then I found it.  A plastic CD container with a lid that snaps on and will allow the seed packets to lay on their sides.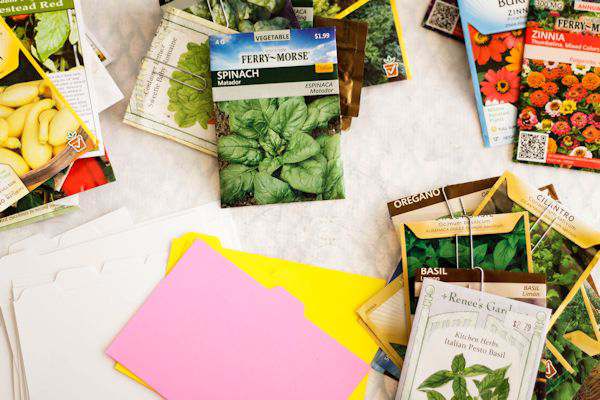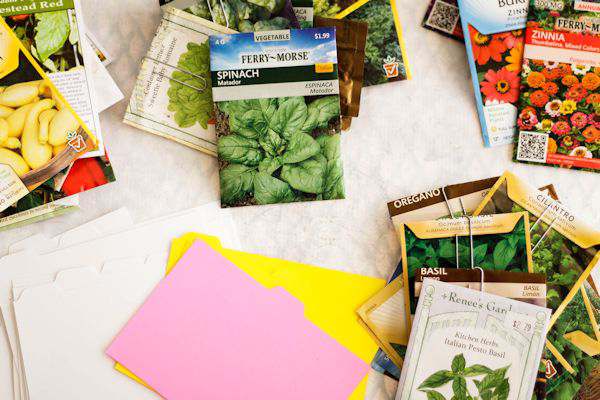 With the container in hand, I next sorted out all my seeds into groups.  Lettuce, Veggies, Herbs, and Flowers.  I then sorted each pile into separate seed sub-categories.  Ex:  Lettuce – spinach, kale, lettuce.
I next made some simple index cards using my cutting machine in bright yellow and one pink using card stock I had on hand.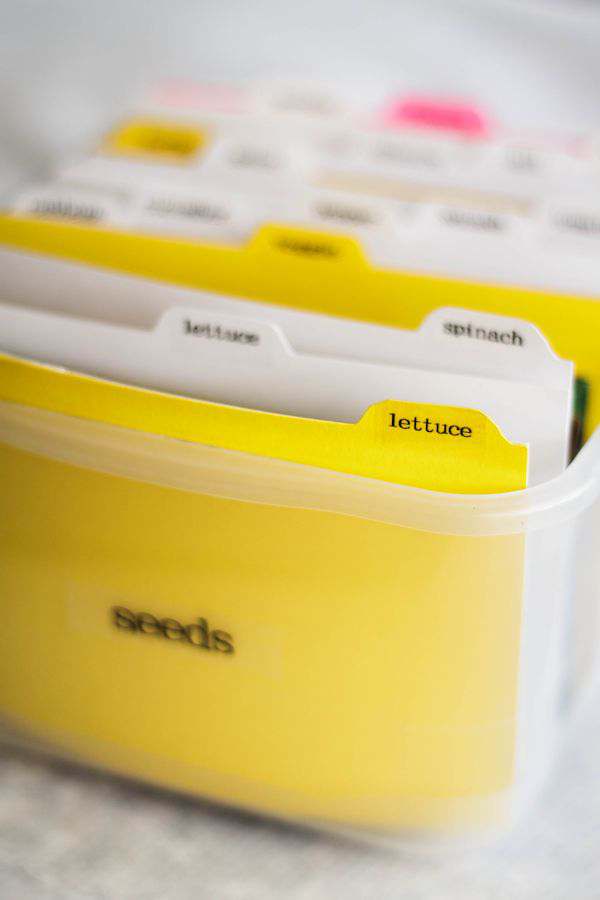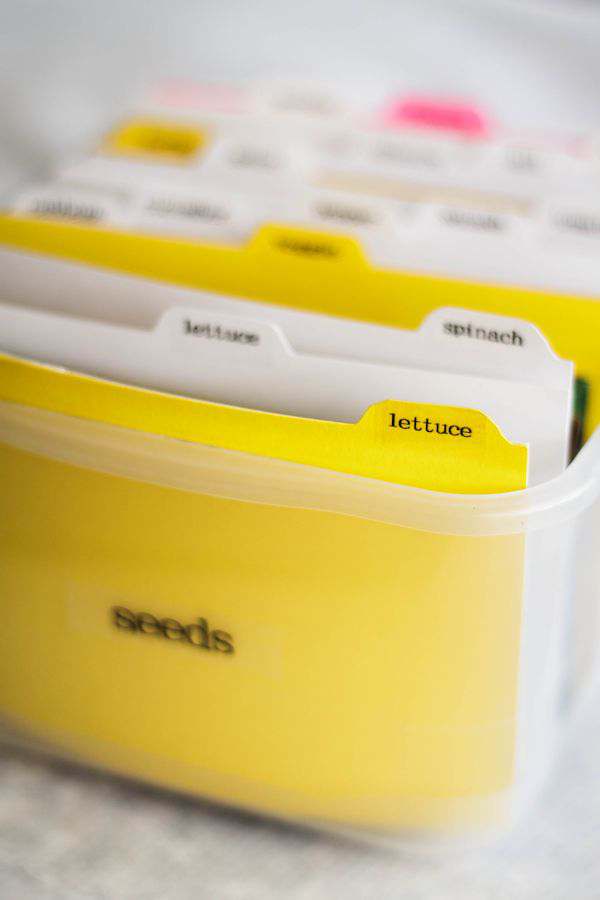 I then labeled all the index cards using my label maker.  The 3 yellow index cards were for the main categories of Lettuce, Veggies, and Herbs and the pink index card was for my flower seeds. The white index cards were labeled in sub-categories. That label maker has come in handy so many times.  Every household should have one.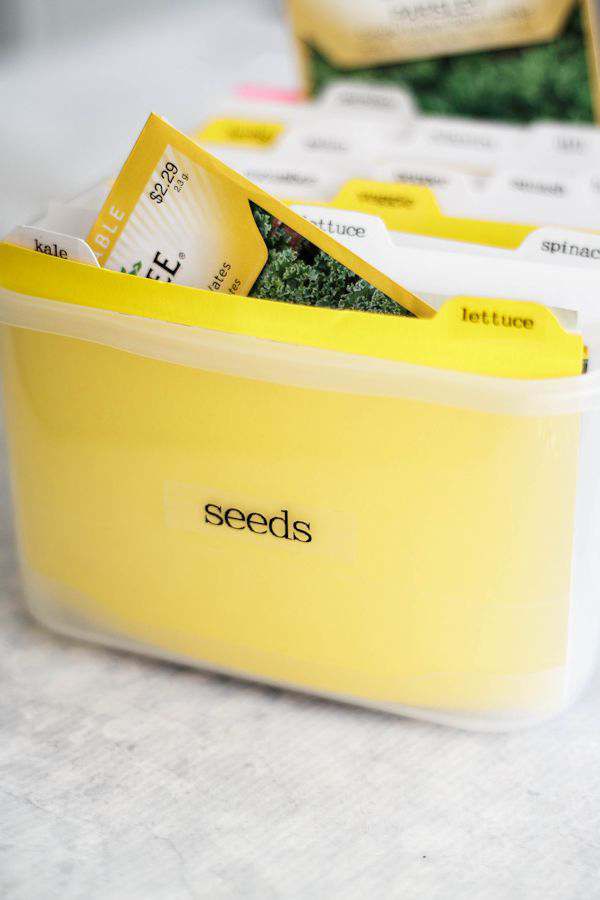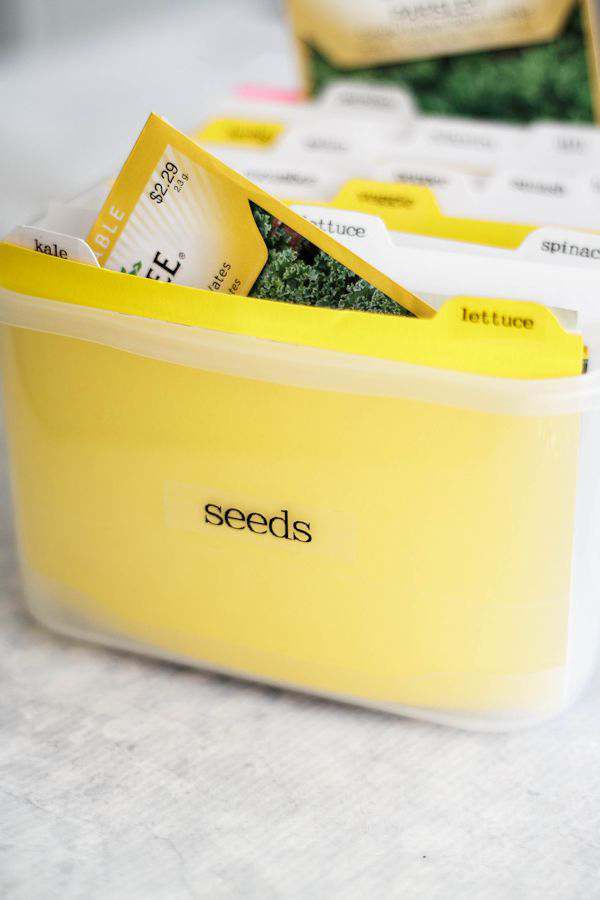 The seeds lay so nicely in between the index cards, very stable and not moving all around.  I love that all I have to do now is look for the name of what seed I want to plant and it's so easy to find.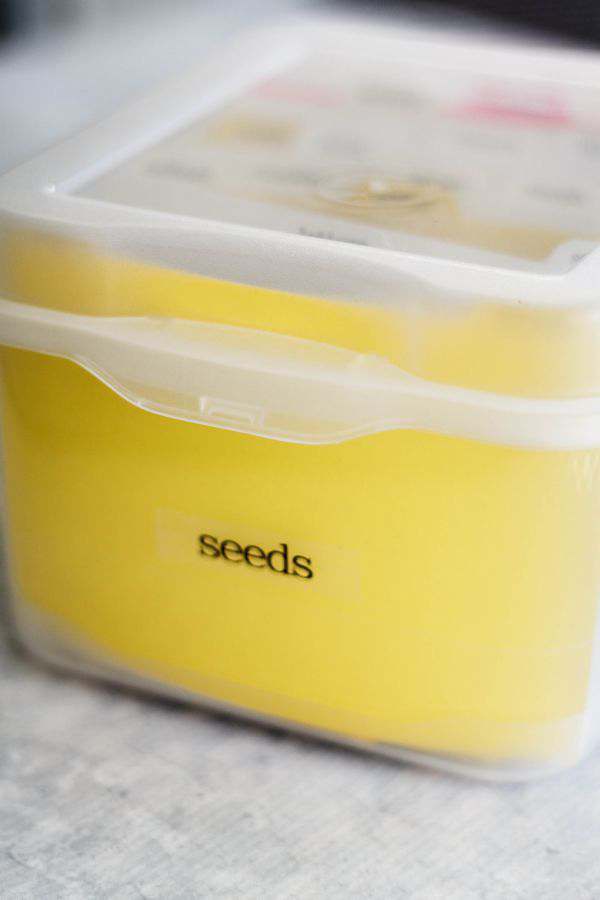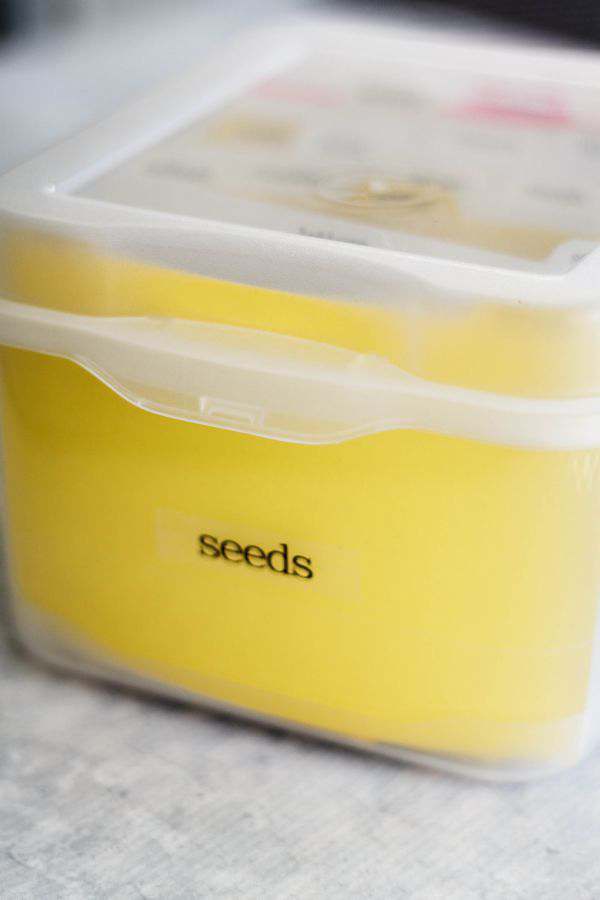 The plastic snap-on lid will keep the seeds from being exposed to spills or high humidity in my fridge.  Its good practice to store seeds in a dry cool place.  Since it's so hot and humid here most of the year, I keep the seeds in the fridge. I also have some seeds in prescription bottles that are easy to make.
What an easy project and didn't take me days to do and the total cost was less than $5.00 for the plastic CD container.
Enjoy,
Tammy
* * * *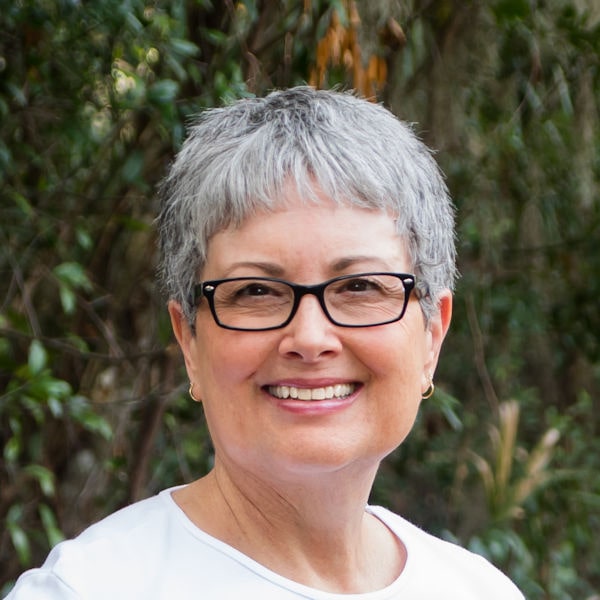 I'm just a country girl loving my geeky life with my wonderful husband, always taking pictures, getting my hands dirty in the garden, being crafty, exploring with travels and enjoying all this on a budget. But above all, living my faith as a child of God!
Read more about me and check out my media kit. Our Privacy Policy