DIY Memory Christmas Ornament
This post may contain affiliate links that I receive commissions from purchases made. Click HERE for my disclosure statement. 
Make a Memory Christmas Ornament from items from someone who has passed. Using a clear plastic ornament and items of love inside.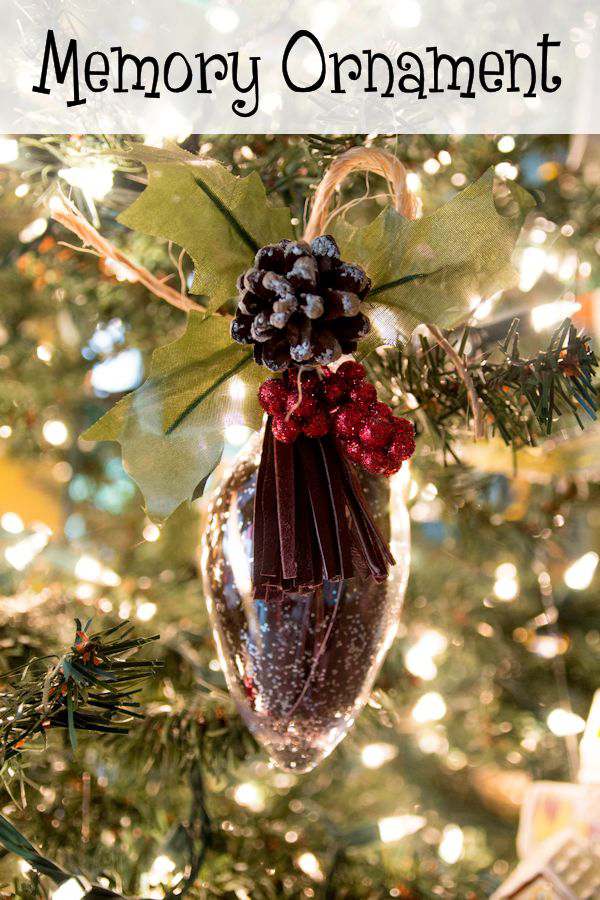 Several years ago, my dad asked me if we wanted his lounge chair.  I am not a fan of lounge chairs.  Especially that one.  It was a huge "man" chair for sure and it just didn't go with anything.  But, what was a daughter to do and I said yes.  Years have passed since my dad passed away and the lounge chair sat proudly in our living room.  It leaned a bit and had its worn spots, but it was my dads.  So I was proud of it.
One day I sat down in it and it fell apart.  I cried and was heartbroken.
Hubby took it apart so we could take it to the dump but I just couldn't part with all of it.  There was a lot of good leather on it so we kept a few parts of it for me to use.  I decided I would make a memory ornament with it to give to my mom.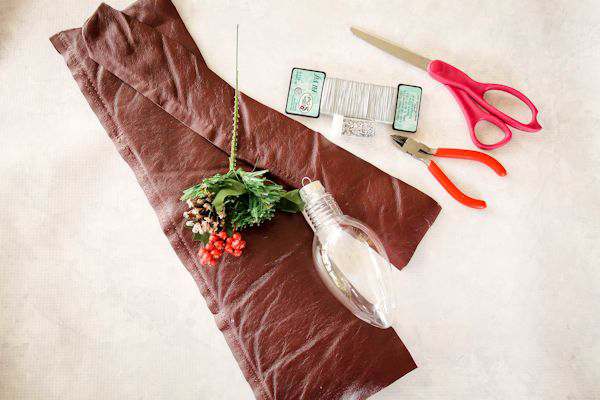 Items you will need:
Memory items to put in the ornament
Glue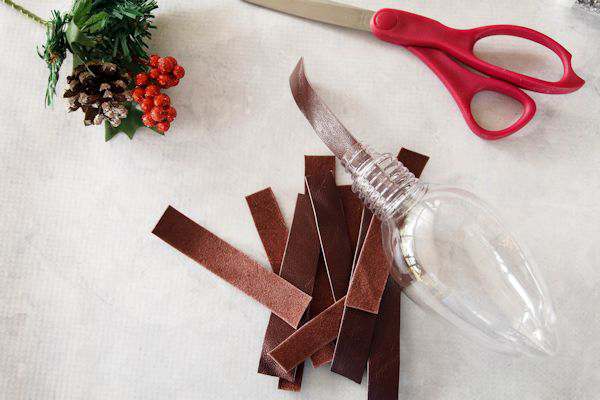 I cut the pieces of leather strips into smaller strips the size of the ornament and placed them inside.  The plastic ornament I found at Walmart.  There were several sizes and shapes to choose from.  I thought about glass, but I didn't want to take the chance of breaking it while I was making it.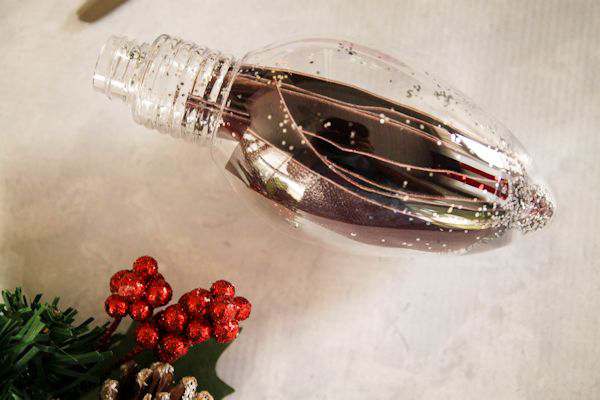 I then added a little bit of silver glitter and shook it around.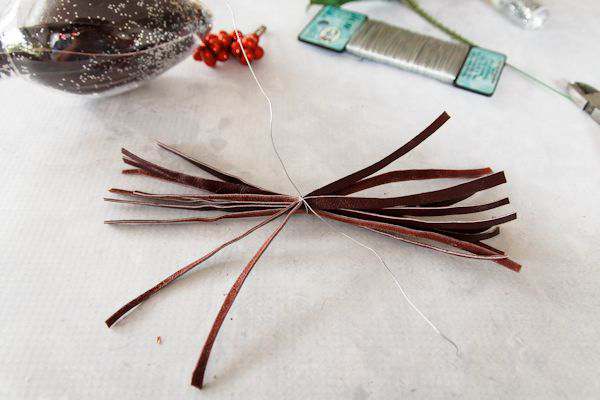 I wanted to put a small tassel on the outside of the ornament so I cut long thin strips of leather.  I then took the wire and wrapped it tight around the middle of all of them.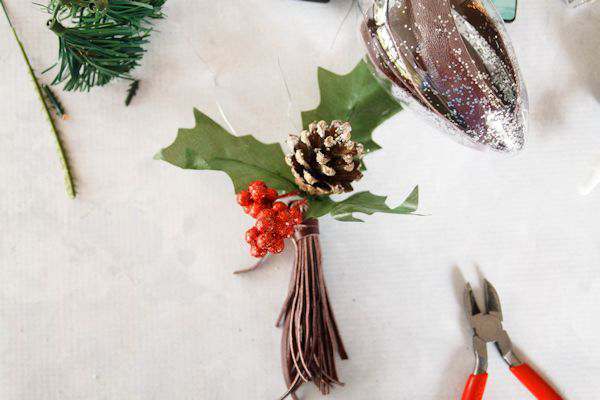 I pulled them together, wrapped a piece of wire around it and then wrapped a piece of leather around the wire to cover it.  I added a piece of greenery at the top. I had to use glue to hold it on tightly at the top.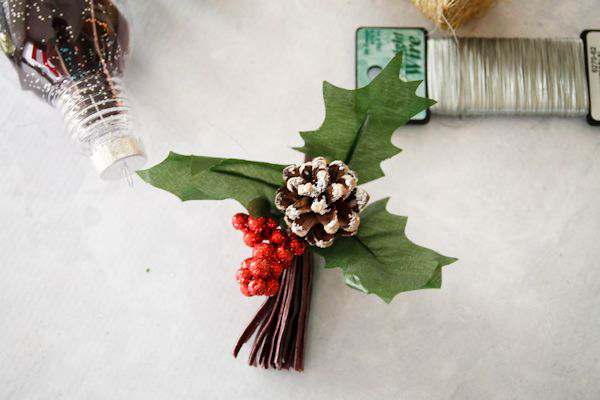 I cut the bottom of the tassel to make it look nice.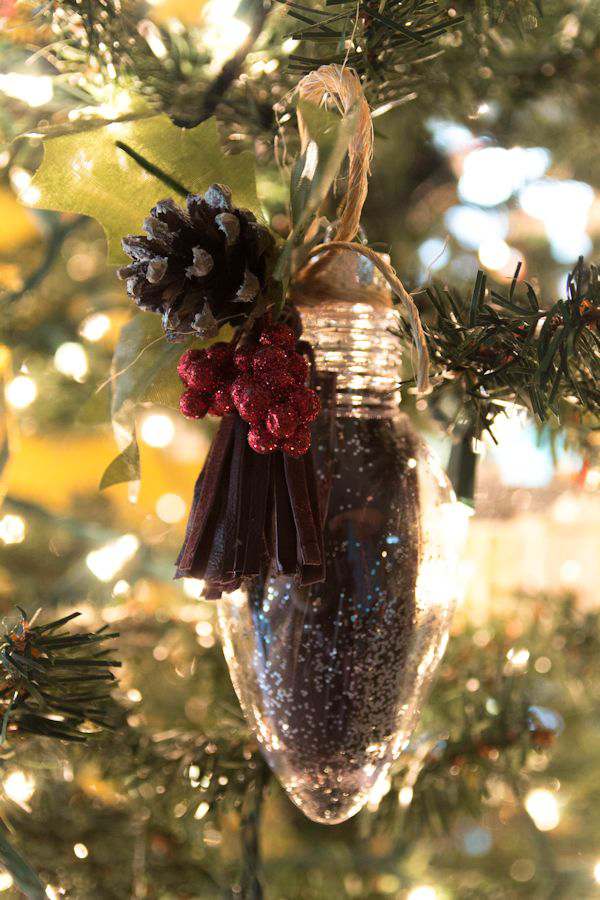 I wired the finished tassel to the top of the ornament and tied a piece of twine around the top of the ornament for a hook.
My mom loved it and was so proud to have another memory of her husband, my dad to enjoy at Christmas time.
Enjoy,
Tammy
* * * *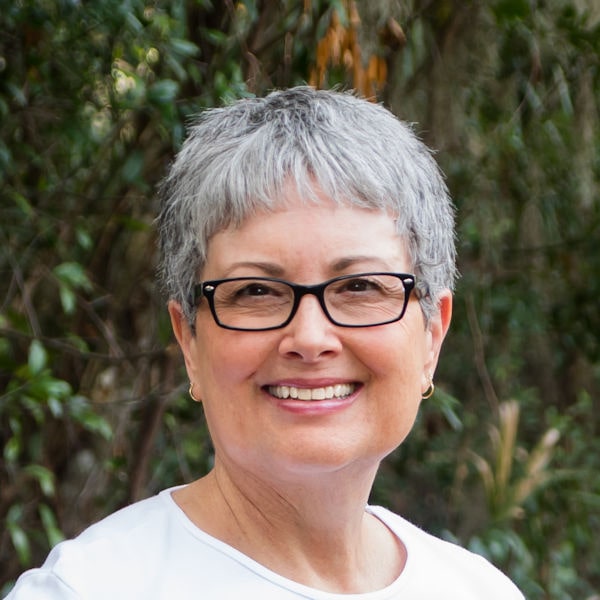 I'm just a country girl loving my geeky life with my wonderful husband, always taking pictures, getting my hands dirty in the garden, being crafty, exploring with travels and enjoying all this on a budget. But above all, living my faith as a child of God!
Read more about me and check out my media kit. Our Privacy Policy