Some Fantabulous bloggers have gone together to do a Father's Day Blog Hop!
The hosts of this blog hop have their posts linked up to the beginning of the linky at the bottom of this post. I hope you find some great ideas for those special fathers in your life! You can link up your own Father's Day posts below and we will pin many of them to our Pintabulous Father's Day Pinterest Board.
Creamy Alfredo Bake
I love it when I serve a meal to my hubby and he replies with, "I'm so happy you cook for me!" Music to my ears. Creamy Alfredo Bake is by far one of my hubby's favorite things to eat and this recipe happened by mistake. Isn't that what most really good recipes come from??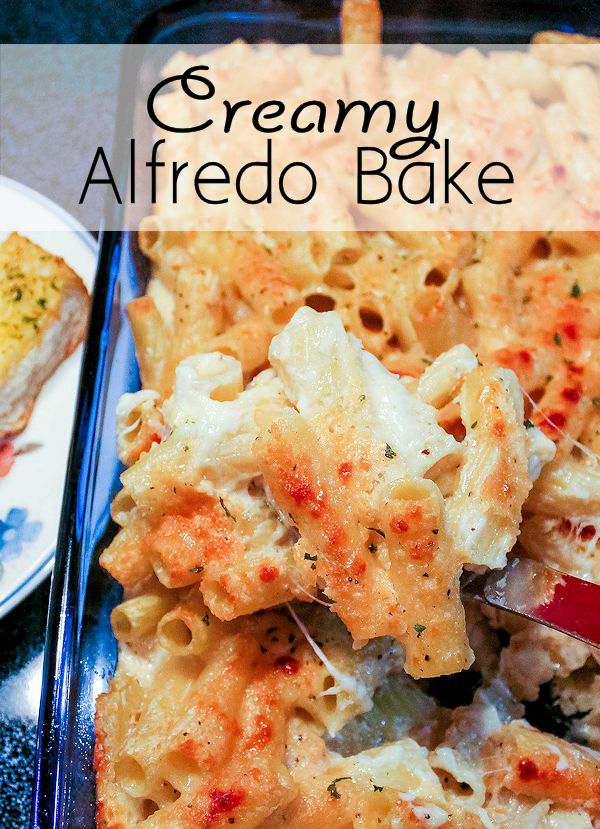 It's so easy to make and really hardy meal the whole family would love. I love serving this with a salad and garlic bread. You could also change up this recipe by changing the pasta style or use gluten free pasta, adding chicken or make your own Alfredo sauce from scratch. Trying to keep the fat content down, I use low fat sour cream because I was really just looking for the flavor. Hubby didn't even notice. And that's a good thing
Ingredients
1 box (10 to 16 oz) ziti pasta
1 jar of Alfredo Sauce
8 oz sour cream
1/2 cup grated Parmesan cheese
1 cup of mozzarella cheese
1 tsp pepper
Instructions
Cook pasta according to directions, drain and set aside. Don't over cook the pasta.
Mix together Alfredo sauce, sour cream, Parmesan cheese and pepper in a pot. Stir constantly while letting all that goodness heat up and melt together.
Lay all the pasta in a 9 x 13 pan. Sprinkle mozzarella cheese on top of pasta and then pour Alfredo mixture on top of that. Sprinkle with more Parmesan cheese.
Cover tightly with foil and bake 30 minutes in a 350 degree oven. Remove foil and bake for another 10 minutes or so until the top just starts to turn a golden brown.
mylifeabundant.com
Enjoy,
Tammy
* * * *
You can go to the following blogs to see their Father's Day posts and to link up your own posts:
Creative K Kids, My Life Abundant, Sight and Sound Reading, KidPep, Surviving Toddlerhood, and Baking with Mom.
You can also follow our Father's Day Pinterest Board HERE to see all the Father's Day posts that are linked up below!
We would love it if you grabbed our button so that others can find this linky, but you don't have to!