You Are Never to Old to Have a Beautiful Smile
This post may contain affiliate links that I receive commissions from purchases made. Click HERE for my disclosure statement. 
Are you not pleased with your smile? Think you are too old to have a beautiful smile? Follow my journey using Byte aligners at home.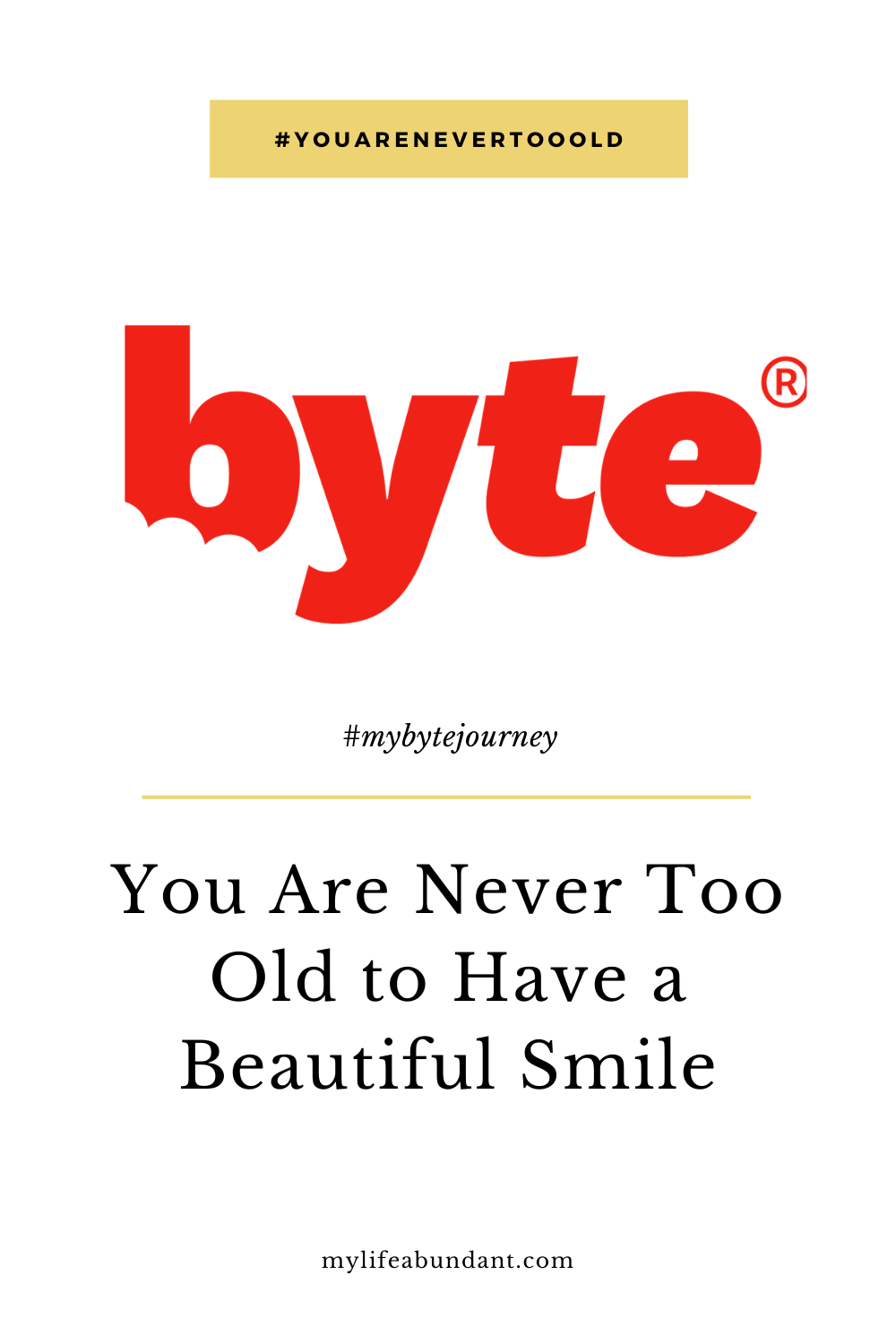 I've basically had nice teeth all my life. Never wore braces or had serious dental work done. My poor brother and son, on the other hand, endured years of wearing braces, all the trips to the orthodontist, and the price to go with that service. They both still have beautiful smiles to this day.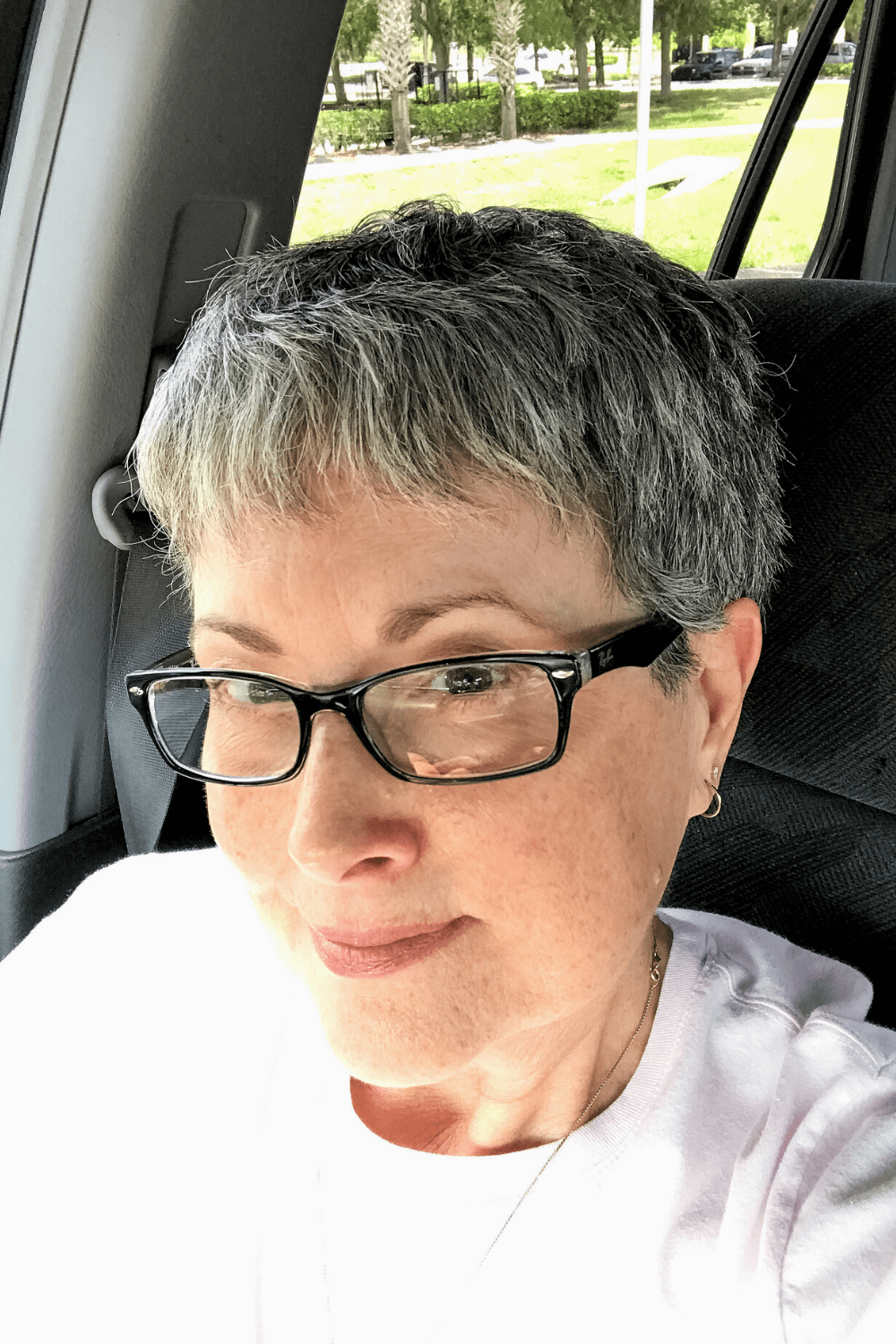 Why I Chose Byte:
During the quarantine, I was organizing my pictures and I noticed over the past several years that my front teeth were starting to shift. One tooth on the top was pushing back, one was pushing forward and the back teeth were starting to lay sideways. My bottom teeth were doing the same thing with one tooth turning sideways. I was a little concerned as to why this was happening.
With my teeth starting to shift, I also noticed that I wasn't smiling for close-up pictures anymore or I would do a little Photoshoping to make my teeth look better.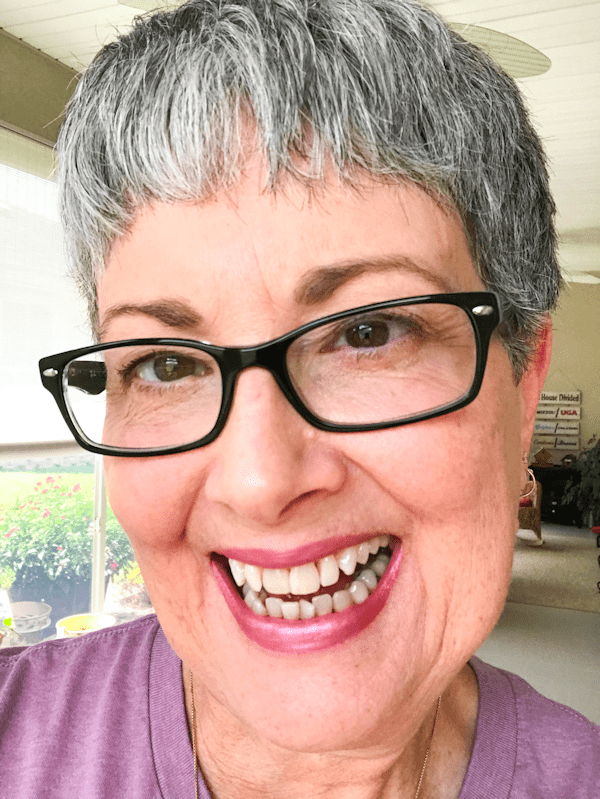 On my last trip to the dentist for a cleaning, I brought up about my front teeth shifting. She looked at past x-rays and noticed quite a bit of shifting over the years. She told me its very normal for your teeth to shift all your life and the only way to stop it was to get braces or a retainer to stop the process. I asked if my age was a factor and she explained that my gums and bone look great and there shouldn't be a problem with going through the process of wearing braces. 
After doing some research on local orthodontists, I just couldn't see paying out $5000+ for metal braces along with all the long trips back and forth to the orthodontist. I needed to find a better solution.
I did a lot of online research, talking to friends and family who have gone through braces and realized, for my type of situation, I was going with clear aligners with Byte. 
I was so pleased with all the different reviews and also noticed there were older folks using Byte's aligner system too. I was sold! The before and after shots on their website were also a big seller.

Getting Started:
Impression Kit – I choose the All-Day plan since I didn't mind that I would be wearing the aligners during the day when I ordered the Impression Kit. There is also an At-Night plan to choose from.
Byte offers payment plans and does accept dental insurance. So be sure to check out how that will work for you.
Once they came, the instructions were so clear on how to make your own impressions of your upper and lower teeth. Don't worry if you mess up, they send you enough impressions to do two for the upper and lower to make sure you get it right. There are several videos to watch to help you to make your impressions.
TIP: Make sure you are going to have time when the kit comes in the mail because you have only a couple of days to get your impressions mailed back. Also, have a towel or napkin available while making the impressions because you will drool.
After making the impressions, I took several selfies of different angles of your teeth. A smile stretcher is included to help with the selfies to show all your teeth. You may need someone to help you with the selfies. Especially for the bottom teeth.
I returned the impressions back in the pre-paid mailer and uploaded all my selfies to my account on the Byte website.
An orthodontist then reviewed my impressions, created a treatment plan, and then I was able to see my treatment plan using the fully interactive 3D model. Before my eyes, I was able to see how long and how my teeth were going to look.

Aligners:
After a few weeks, my aligners came in the mail and I couldn't wait to get started. Be sure to carefully read the instructions included.
The kit comes with your aligners, the Hyperbite to help speed up the process, BrightByte is a cleanser, whitener, and breath freshener all in one and a case to store your aligners when you don't have them in your mouth.

My thoughts:
I've been wearing my aligners now for 5 weeks and couldn't be happier. I can already see where my teeth are moving and straightening.
Appearance – As you can see from the picture above, you can't tell I am wearing my aligners at all. My speech isn't affected and they don't bother me at night at all.
Pain – The first day with the first set of aligners, I did have some pain. I took a Tylenol and was fine after that. When I would take an aligner out to eat, I had some pain but nothing terrible. Once I put the aligner back in, my mouth felt better. Byte explains for you to start a new aligner set in the evening and I highly recommend that too.
Shorter Time – I love the idea that it will only take 6 months for my teeth to finish the straightening process. With braces, it would've taken a couple of years. Each person will have a different timeline for their situation.
Customer Service – This is so important to me when I am going to have a long term relationship with a company, I want to be able to contact them when needed. Since the day I purchased the impression kit, I have been contacted by Byte through the whole process until the aligners came to me. I've had a few questions which were answered quickly by Jackson.
You are never too old to have the best teeth possible. Byte is the perfect choice for any age.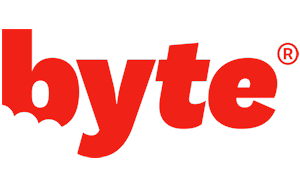 If you are ready to start the process with Byte for yourself, click HERE to order your impression kit and find out more. 
Enjoy,
Tammy
* * * *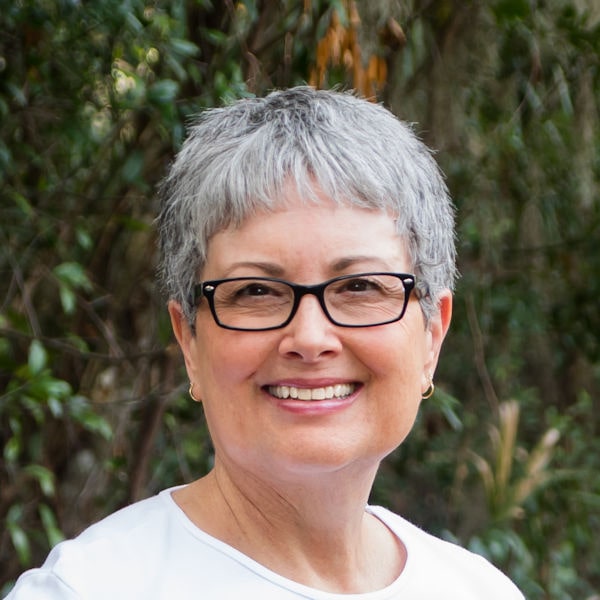 I'm just a country girl loving my geeky life with my wonderful husband, always taking pictures, getting my hands dirty in the garden, being crafty, exploring with travels and enjoying all this on a budget. But above all, living my faith as a child of God!
Read more about me and check out my media kit. Our Privacy Policy