This post may have links where I am an affiliate. Click HERE for my disclosure statement. 
I love spring cleaning!
Don't you?
Well, maybe I don't like the idea of starting the deep spring cleaning process. But honestly, I do love the end results of Spring Cleaning.  And each year I look for new ideas & tips that will make this process easier for me.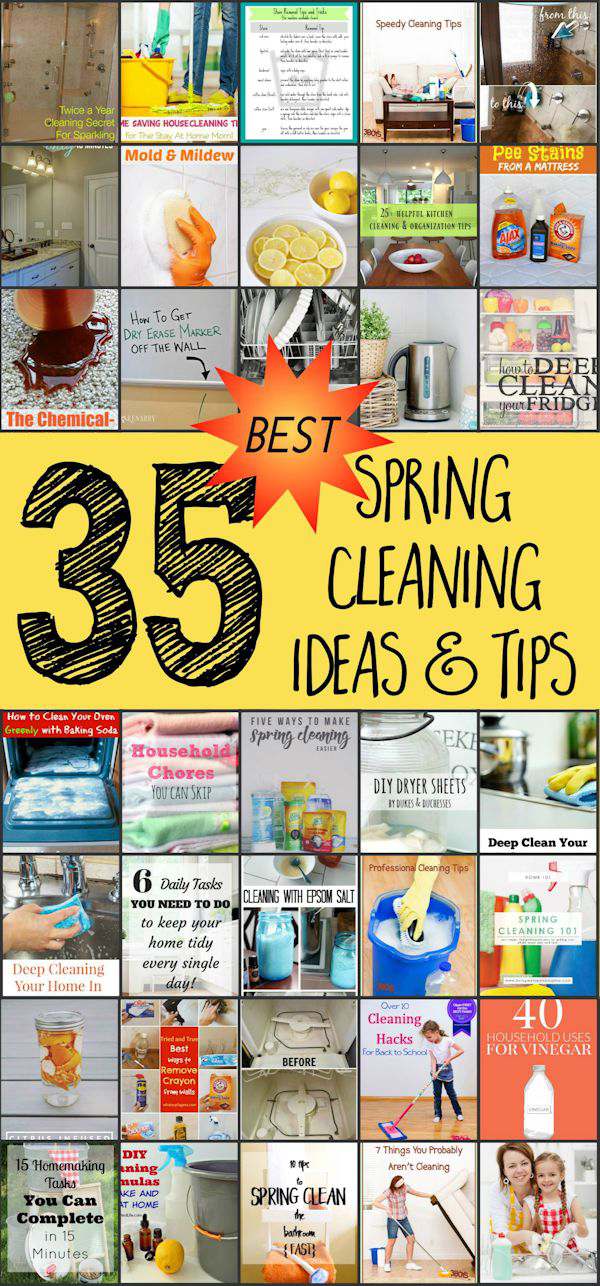 The house smells good, the carpets look nice, I can see out of the windows, I can find things in my cabinets, I know the baseboards don't have dust bunnies all over them and its clean under the beds.
I have found some strange things under the couch and beds before.  Haven't you?
I hope these tips will help your spring cleaning go much better.  I know some of them helped me.
15 Homemaking Tasks You Can Do in 15 Minutes
Dry Erase Marker Removal: How to Get It Off Walls Easily
The Truth About Getting Crayons Off The Walls
How Easily To Remove Pee Stain and Smell from A Mattress
Chemical Free Way to Remove Carpet Stains
Ways For Deep Cleaning Your Home In Just 7 Days
How To Clean Your Dishwasher with a Steamer
Deep Clean Your Kitchen in 1 Day
How To Effectively Clean Your Dishwasher
How To Clean Your Oven With Baking Soda
10 Tips to Spring Clean the Bathroom Fast
Easy DIY Mold & Mildew Cleaning
5 Tips To Get Your Children To Help Clean The House
Citrus Infused Vinegar Cleaner DIY
5 Ways To Make Spring Cleaning Easier
Time Saving Housecleaning Tips For The Stay At Home Mom
7 Things You Need To Be Cleaning
Over 10 Back to School Cleaning Hacks!
25+ Helpful Kitchen Cleaning and Organizing Tips
Twice a Year Cleaning Secret For Sparkling Shower Doors
Power Clean Your Bathroom In Only 10 Minutes
How To Clean A Microwave Without Harsh Chemicals
How To Descale A Kettle – Easy Kettle Cleaning Tip
15 DIY Cleaning Formulas to Make and Use at Home
Organizing and Cleaning Tips To Keep Your Home Tidy Everyday
Enjoy,
Tammy
* * * *