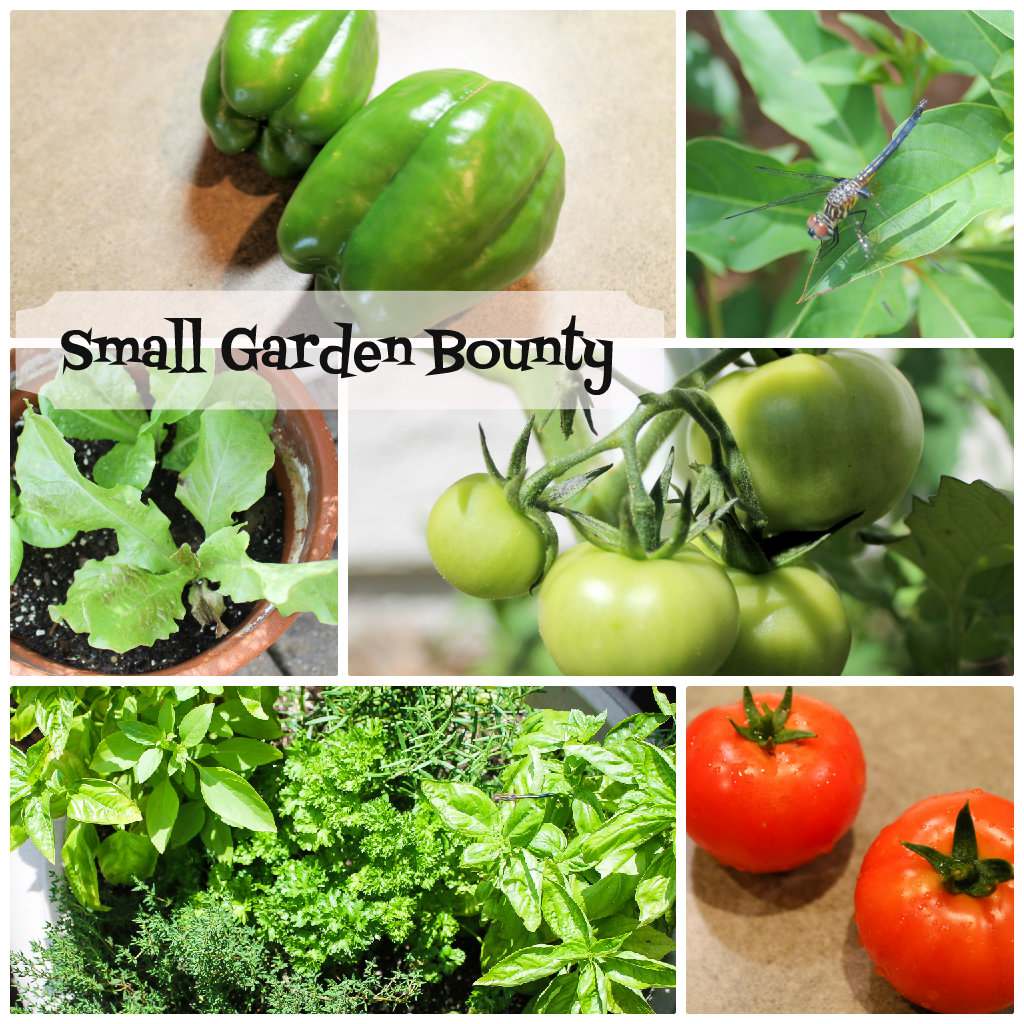 The bounty of blessings we can receive through God will come in every form. Even in a little garden like mine.
If you fully obey the Lord your God and carefully follow all his commands I give you today, the Lord your God will set you high above all the nations on earth. All these blessings will come on you and accompany you if you obey the Lord your God: You will be blessed in the city and blessed in the country. The fruit of your womb will be blessed, and the crops of your land and the young of your livestock,  the calves of your herds and the lambs of your flocks -Deuteronomy 28:1-4 (NIV)
I just love how my small garden is producing right now after just a few short weeks of initial planting. I know in a few weeks it will be too hot for most of these items to grow, so I am soaking it all in.  Tomatoes, green peppers, lettuce (yes, you can grow lettuce in June in Florida) and herbs.  And, of course, the little critters who like to stop by.
I think I got my love for growing things from my grandmother Ann, my dad's mom.  I remember going over to her house in Tennessee and seeing all the beautiful plants she had growing in her home.  She's the only person I know who could grow a beautiful vine from a sweet potato. I love the picture below of her.  I see a lot of my dad in her.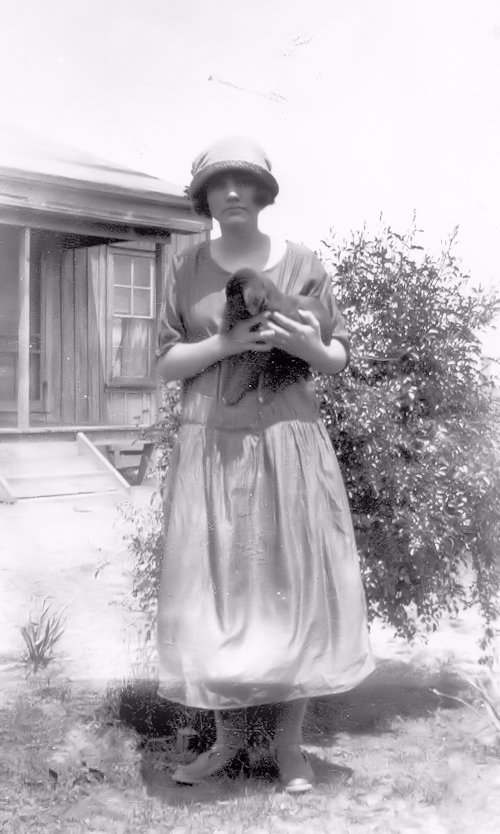 And I'm sure my dad got the "garden bug" from her also.  He loved his garden and we loved what came from it.  Couldn't wait for late summer because I knew there was going to plenty of cucumbers, tomatoes and one of my favorites, okra.  Yummy!!
My mom canned a lot of pickles, green beans and could make some of the best recipes from what they got from their garden.  I know my Dad would be proud of my tomatoes.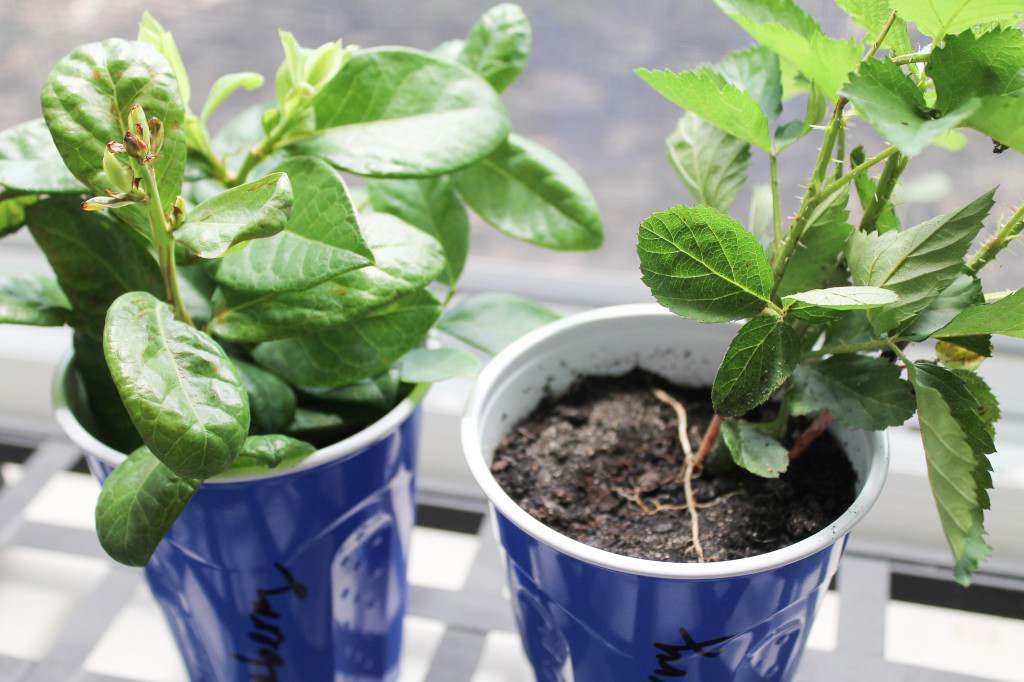 I have cuttings from a blueberry and blackberry plants that I can't wait to see if they grow.  My grandmother's spirit is living on by doing this. The blackberry plant is an heirloom variety and the berries from the original plant were so huge and yummy! Beautiful flowers and very, very thorny, but the fruit will be worth it in the end.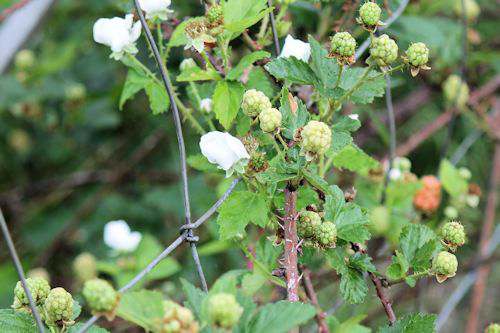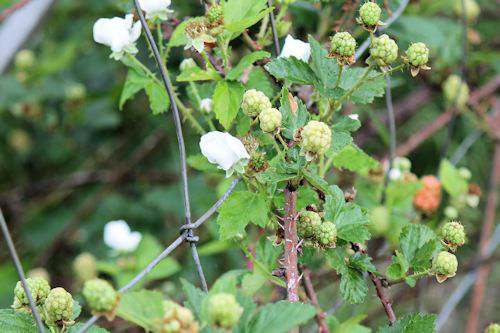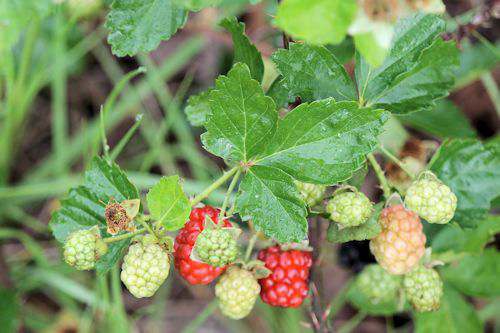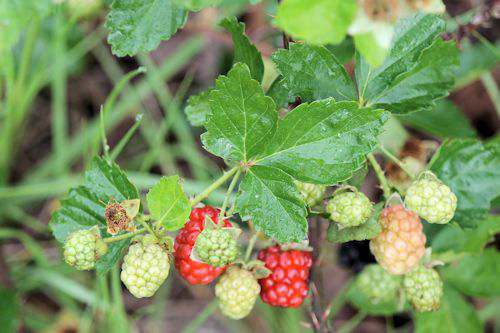 I will be looking forward to my first leaf lettuce harvest.  I was given the plants last week from a neighbor and made sure I planted them in the shade in pots. I have them mixed in with my herbs and in two other smaller pots.  They are doing great so far and a true blessing from God!!
Happy gardening,
Tammy

I'm just a country girl loving my geeky life with my wonderful husband, always taking pictures, getting my hands dirty in the garden, being crafty, exploring with travels and enjoying all this on a budget. But above all, living my faith as a child of God!
Read more about me and check out my media kit. Our Privacy Policy