Monthly Blog Stats & Helpful Hints #3
This post may contain affiliate links that I receive commissions from purchases made. Click HERE for my disclosure statement. 
Welcome! Its time for another monthly blog stats and helpful hints post. Just picking up a few helpful hints I hope will make a difference in our blogs growth in the future and keeping them in a Pinterest blogging board for future reference.
I hope you will also join us in the Personal Goals and Priorities in 2014 linky and let us know how you are doing with your personal and blogging goals. More information to follow below.

So lets get busy making your blog grow!
I use 2 different platforms to blog. Blogger and WordPress. There are so many plugins or widgets to choose from, but where to begin. I thought I would list some of my favorite ones which I feel are necessary to help make your blog function to its best ability.
Blogger
Blogger widgets are pretty easy to set up and here are 3 I think should be part of every Blogger blog.
Share Buttons – Share buttons are the most essential part of any blog or website. They help in increasing your blog's traffic by spreading your voice over the internet. If you want to increase your blog's traffic and popularity then you must add these share buttons to your blog. I love the look and features of the ShareaHolic buttons. You can learn how to add them to your blogger site here. There is also a wordpress version.
Contact Form – EVERY blog needs a contact form especially if you are wanting to receive products for review, work with manafactures or for questions from your readers. Blogger now has a easy way to add a contact form to either a side bar or, as I prefer, on a separate page. You will have to do a little work to add it to a separate page, but the instructions are super easy to understand.
Recent Posts with Thumbnails – One way to keep people on your website and help with the bounce rate (how long someone stays on your blog) is to have a recent pots widget area in your sidebar. I love looking for this on any blog to see what else the blog owner writes about. A lot of times this will decide whether I subscribe to them. Blogger's recent posts widget is easy to manage and set up in different ways. The widget does fail to work sometimes but read here about how to fix that problem.
WordPress
WordPress has so many plugins, over 30,000, available and too many to try and figure out which ones to use. I love seeing how other blogs use their plugins and that usually is an indicator that I will try that one. Here are a few I find to work well.
Google Analyticator for WordPress – A must plugin makes it easy to integrate Google Analytics into your WP site. I love the convenience of having it right there on my dashboard when I sign in. Pretty basic to load and set up. When you set up your account to get your key code, make sure you are signed into your blogs Google account.
W3 Total Cache – It caches every aspect of your site, which reduces download times. If your blog loads up very slowly, that means more chances are the visitor won't wait and click out. I personally have come up on a few websites which takes a really long time to load up and after a few long seconds, I gave up. If you do use this plugin and need to do any changes to your sidebar, turn it off first. If the plugin is on and you make any changes to your sidebar, they won't show up on your screen. It will look like it did before you started the updates. It needs to dump old cache first. So, just turn it off during any revamping or updating to your website sidebars and when finished, just simply turn it back on and delete cache. Keep your readers coming back.
WordPress SEO Plugin – A complete SEO plugin from Yoast. It helps you optimize your page content, image titles, meta descriptions (and more) to XML sitemaps, along with tons of other optimization options. This plugin shows up in your post area and you can see if your post is SEO ready and if not, there will be suggestions on what to do to make it ready. I always love seeing that Green dot.
Share Buttons – There are many different share buttons out there for wordpress. I personally use AddThis because it works well for my needs. I can put it at the top and bottom of my post in different sizes and add what social buttons I want. I also love it has an email and print option. Read here about 5 of the best share plugins available.
Contact Form 7 – Really basic and easy to set up contact form for your wordpress blog. Again, every blog should have some form of contact information which is easy to find. One problem I have had with this plugin is that it can be spammy. But, I have found a solution and just add the extra coding below and it worked great for me. No more spam in my email!
First, you need to activate the Akismet plugin and set up a WordPress.com API key.
Next, add the following Akismet-related options into the appropriate fields in your form.
akismet:author
Add this option to the field that accepts the name of the sender.
Example: [text* your-name akismet:author]
akismet:author_email
Add this option to the field that accepts the email address of the sender.
Example: [email* your-email akismet:author_email]
akismet:author_url
Add this option to the field that accepts the URL of the sender.
Example: [text your-url akismet:author_url]
I hope these blog extras will help your blog grow!
* * * *
Now on to my stats for the end of February:
INCOME
Google adsense: $6.26 = $21.70 for 2014
Media Net: $.55 = $1.62 for 2014
Affiliate income: 0
Social Spark: $50.00 = $50.00 for 2014
PayU2Blog: $15.00 = $85.00 for 2014
Total for 2014 = $158.32
TRAFFIC
Monthly visits: 1723 = -634
Unique monthly visitors: 1398 = -599
Page views: 3317 = -2052
Average page views per visit: 2
Average visit duration: 2:50 minutes
RANKINGS & SOCIAL MEDIA
Google: 0
Global Alexa rating: 147,961
US Alexa rating: 32,819
Pinterest: 251
Facebook: 398
Twitter:334
Google+: 138
A little disappointing that traffic has slowed down and my bounce rate has gone up to about 60. But, income is slowly coming in and its always good to see AdSense go up every month.
If you have any questions about any of the items discussed, please let me know and be sure to check out our past posts for Blog Stats & Helpful Hints.
How are your goals coming along so far?
Keep on bloggin!
Tammy
* * * *

If you have a post about your goals, please join us below and you can also follow our group Pinterest board on Personal Priorities.
'); // ]]>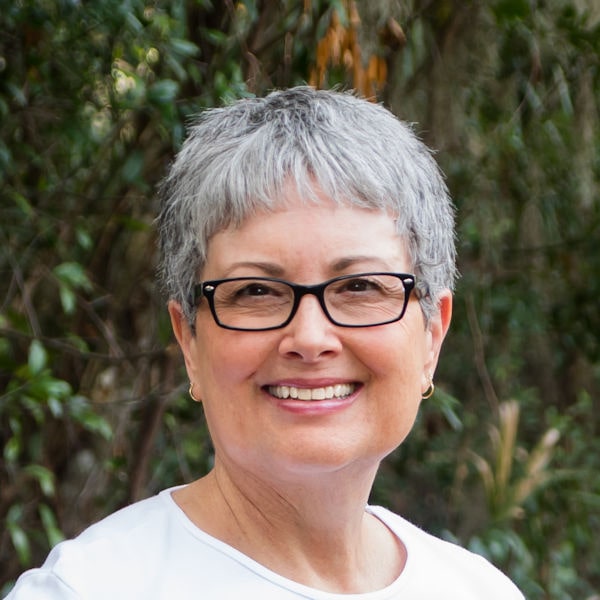 I'm just a country girl loving my geeky life with my wonderful husband, always taking pictures, getting my hands dirty in the garden, being crafty, exploring with travels and enjoying all this on a budget. But above all, living my faith as a child of God!
Read more about me and check out my media kit. Our Privacy Policy