Monthly Blog Stats & Helpful Hints #24
This post may contain affiliate links that I receive commissions from purchases made. Click HERE for my disclosure statement. 
Welcome!  Its time for another monthly blog stats and helpful hints post. Just picking up a few helpful hints I hope will make a difference in our blogs growth in the future and keeping them in a Pinterest blogging board for future reference.
I hope you will also join us in the Personal Goals and Priorities in 2015 linky below and let us know how you are doing with your personal and blogging goals.  More information to follow below.

So lets get busy making your blog grow!
*    *    *    *
Its been 2 years now since I started the Monthly Blog Stats & Helpful Hints posts and I thought I would recap the past couple of years and what I have learned and has helped my blog grow.
Patience is a bloggers best friend.  When I started a little over 2 years ago to make blogging a serious part of my life I did a lot of research on how to make my old blog new again.  I kept reading over and over from several seasoned bloggers that it could take over 2 years for your blog to show up in rankings and to make an income from.  The Google ranking still is a 0 for my blog, but the income has grown over the past 2 years.  I will break it down below.
Research was also a big help for me.  Again, reading what other seasoned bloggers has to say about what has helped them to grow.  Pinterest is a huge source of information. I read [easyazon_link identifier="0692236511″ locale="US" tag="mylifabu-20 "]How To Blog For Profit: Without Selling Your Soul[/easyazon_link] when I decided to revamp my old blog.  This book really changed how I looked at blogging.  It is really full of information for any blogger and I have gone back to it several times for a refresher idea.
Blog Audit was something I had never thought about until my blog became sick, Google was sending me "those" emails no blogger wants to see and just not working well at all.  My host wasn't working out either with constant down time.  So it was time for some professional help.  I went to BlogAid and had MaAnna do an audit on my website.  She was highly recommended by other bloggers.  She cleaned out my blog, set me up with a good backup system and my blog has been running like a charm ever since.  Its much faster and preforms much better than before  I did some research on a good host for my blog and after the switch, there hasn't been anymore down time.  I know audits cost money, but it was money well spent and I will do it again when needed.
Sponsorship took me a while to figure out who I wanted to stay with.  I have a much more detailed look at who I have used for sponsor posts, but Linqia is still my favorite sponsor to use.  I like how they pay 10 days after the campaign is over and they have great posts to choose from which I can incorporate in my posts with ease.  A great group to work with.
Facebook Groups have been a huge help with my social media.  There are many out there to choose from.  My favorite group is Promote Yuor Website.  They have a very large following and work with many social medias where you can share your blog posts, Google+, Instagram and Twitter.  The larger your social followings help with getting more and more sponsor offers.
Blog Planner was a huge difference last year.  I have learned to write everything down when it comes to sponsor posts, keep items for tax purposes and use my blog planner. I have all my notes for the upcoming year in my 3 ring binder and I love how I can reference back to other months.  It really is a great tool to keep your blog organized for now and upcoming months for blog posts. If you are needing one for 2016, I have a FREE one you can download and print out what ever pages you need.
Have Fun and be yourself with your blog.  Even though I am inspired by other blogs and they offer loads of information, don't let the large blogs intimidate you.  They were once a small blog too.
Even though this post contains affiliate link, I want to pass on a product I have tested, use and love.
*    *    *    *
Goal reach right now is to keep 10,000 views monthly!
Now on to my stats for the end of December:
Total income for 2014 = $780.12 
INCOME
Google adsense –  $12.69 = $47.74 for 2015
Media Net –  $.80 = $6.01 for 2015
Izea – $64.50 = $64.50 for 2015
Business2Blogger – $40 for 2015
Tapinfluence – $30 = $55 for 2015
Collective Bias – $15 for 2015
BlogHer – $25 = $100 for 2015
Weave – $125 = $125 for 2015
Linqia – $658.80 = $847.60 for 2015
Total for 2015 = $1275.85 – +$495.73 from 2014
Monthly user visits:  3826
Unique monthly visitors: 3466
Monthly page views: 9,595 – +3666 from 2014
Average page views per visit: 2.51
I did hit 10,000 visitors this year and I have been staying around 95.000 views a day.
RANKINGS & SOCIAL MEDIA
Google: 0
Pinterest: 2099 – +995 from 2014
Facebook: 1425 –  +206 from 2014
Twitter: 1826 – +606 from 2014
Google+: 1560 – +720 from 2014
Instagram: 1505 – +1185 from 2014
2015 has been a good year for My Life Abundant and I'm excited about the upcoming year.  I am really hoping that I might go up in Google ranking.  I've read so many conflicting articles about Google ranking.
If you have any questions about any of the items discussed, please let me know and be sure to check out my past posts for Blog Stats & Helpful Hints.
How are your goals coming along so far?
Keep on bloggin!
Tammy
*   *   *   *
If you linked up and would like to grab the button to remind you where the link-up is, please feel free to!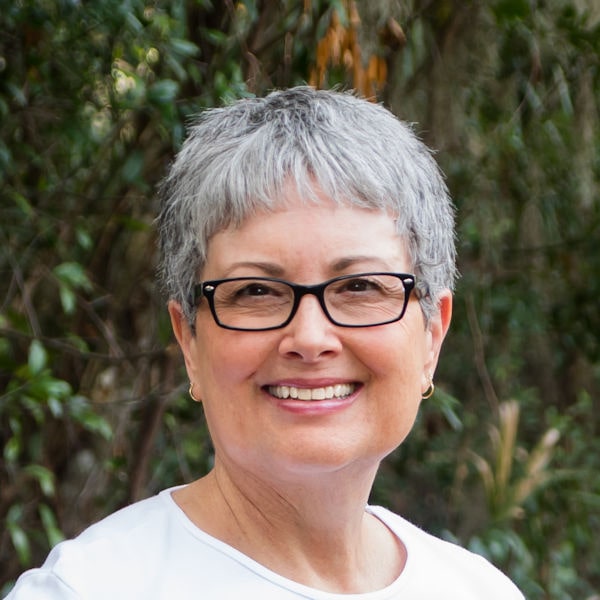 I'm just a country girl loving my geeky life with my wonderful husband, always taking pictures, getting my hands dirty in the garden, being crafty, exploring with travels and enjoying all this on a budget. But above all, living my faith as a child of God!
Read more about me and check out my media kit. Our Privacy Policy