Monthly Blog Stats & Helpful Hints #23
This post may contain affiliate links that I receive commissions from purchases made. Click HERE for my disclosure statement. 
Welcome!  Its time for another monthly blog stats and helpful hints post. Just picking up a few helpful hints I hope will make a difference in our blogs growth in the future and keeping them in a Pinterest blogging board for future reference.
I hope you will also join us in the Personal Goals and Priorities in 2015 linky below and let us know how you are doing with your personal and blogging goals.  More information to follow below.

So lets get busy making your blog grow!
*    *    *    *
For those of us who want to make a little money with our blog, I am always looking for really good sponsors to provide great service and opportunities.
I have had Google Adsense on my blog for several years and as you can see by my stats below, I don't make that much.  They really are for the larger websites with thousands of hits a day.  I have had one $100 pay out since I have had my blog which is several years old.
Media Net is another one like Adsense and I will be deleting their ads at the end of the year.  They have changed out their pay out system which isn't going to work for my blog.  Adsense will be the only ads I will keep on the blog now.
Amazon links is another great route and here is a little hint.  I use the EasyAzon plugin which makes putting Amazon links in your posts really easy.  Try and put an Amazon link in your post some where.  If someone clicks on your Amazon link and doesn't buy the product you are linking to, but still hangs around in Amazon and buys something else.  You get credit for that.
Izea is a company I have been with for several years.  It use to be called Social Spark and I received opps from them on a constant schedule.  Then when Izea took over, that stopped.  I receive emails for opps to "Bid" on.  Some are for social networks or blog posts.  If you are on the Free plan, you are only allowed to bid on 5 per month.  They have paid accounts, but I doubt if I do that.  I have received a "few" opps directly from them and the payout is long and you have to have over $50 to withdraw without a penalty.
Business2Blogger, Tapinfluence, Collective Bias (Social Fabric), Weave and BlogHer send opps frequently and I apply for those I feel would work for my blog.  Each one have their own requirements for posts and payouts average about 30 – 45 days after the day of your post.
My favorite one now is Linqia.  I had read about this company on another blog and applied back in the summer.  It was a couple months later they let me know I was accepted and I would receive offers via email.  Since then I have received several offers and I couldn't be more pleased with the way they do opps.  You are told what your payout will be before you accept the opp.  Its based on your social network and how many clicks you would receive.  Payout is 10 days after the last day of the campaign. I did posts with my pictures and post on a couple of social networks.  Their customer service is tops when you have a question.
I am very pleased with the opps I receive and the money I receive pays for the expenses involved with having a blog.  I also love trying out new products.
I've been asked when is a good time to start using ads and sponsors?  I have read so many different ideas on this question and I think that its really up to the blogger.  I've had ads with Adsense pretty much since day one.  I didn't apply for sponsor opps until much later.  Also, having established social media accounts has helped a lot.  When my social accounts went over 1000+ members, the opps started coming in more regularly.  Be discreet and make sure the sponsor posts are what your readers want to read about.
I love having the sponsored blog posts but you must be careful and not post so many of them.  Mix them up with other non-opp posts.  I personally like the 80% non-sponsor post to 20% sponsor post is a great ratio to follow.  My readers appreciate that ratio also.
And ALWAYS put some where in your post that you have sponsor links.  I usually put a short sentence disclaimer at the end of my post.  Even if I have a post where I am talking about a product but its not a sponsor post, I will add a disclaimer that I just enjoy this product and wasn't paid to say so.
Even though this post contains affiliate link, I want to pass on a product I have tested, use and love.
*    *    *    *
Goal reach right now is to keep 10,000 views monthly!
Now on to my stats for the end of October:
Total income for 2014 = $780.12 
INCOME
Google adsense –  $3.15 = $32.73 for 2015
Media Net –  $.37 = $4.72 for 2015
Izea – $64.50 = $64.50 for 2015
Business2Blogger – $40 for 2015
Tapinfluence – $25 for 2015
Collective Bias – $15 for 2015
BlogHer – $25 = $100 for 2015
Weave – $125 = $125 for 2015
Linqia – $188.80 = $188.80 for 2015
Total for 2015 = $595.75
Monthly user visits:  3460
Unique monthly visitors: 2973
Monthly page views: 9,354
Average page views per visit: 2.70
RANKINGS & SOCIAL MEDIA
Google: 0
Pinterest: 1784
Facebook: 1410
Twitter: 1452
Google+: 1446
Instagram: 1350
Views have been going up and I'm pushing the 10,000 mark again.  I have also received several sponsor posts which I am thrilled about. I'm also starting to see which sponsors and ad campaigns I will be sticking with in the future.  Ex:  Media Net is not working well for me at all and I think I will drop them in 2016.
I highly recommend joining Facebook groups to learn from other bloggers and help boost your site and raise your social media followers.
If you have any questions about any of the items discussed, please let me know and be sure to check out my past posts for Blog Stats & Helpful Hints.
How are your goals coming along so far?
Keep on bloggin!
Tammy
*   *   *   *

If you have a post about your goals, please join us below and you can also follow our group Pinterest board on Personal Priorities.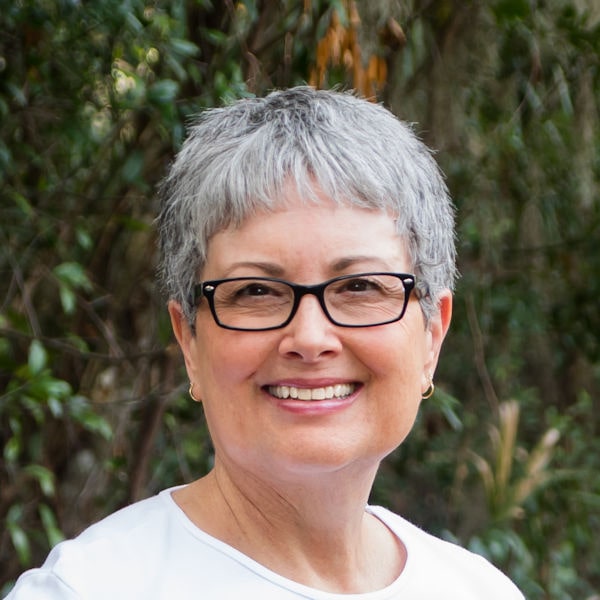 I'm just a country girl loving my geeky life with my wonderful husband, always taking pictures, getting my hands dirty in the garden, being crafty, exploring with travels and enjoying all this on a budget. But above all, living my faith as a child of God!
Read more about me and check out my media kit. Our Privacy Policy