Monthly Blog Stats & Helpful Hints #20
This post may contain affiliate links that I receive commissions from purchases made. Click HERE for my disclosure statement. 
Welcome!  Its time for another monthly blog stats and helpful hints post. Just picking up a few helpful hints I hope will make a difference in our blogs growth in the future and keeping them in a Pinterest blogging board for future reference.
I hope you will also join us in the Personal Goals and Priorities in 2015 linky below and let us know how you are doing with your personal and blogging goals.  More information to follow below.

So lets get busy making your blog grow!
We are always trying to make our blogs look the very pleasing to the eye.  Especially with pictures and graphics. We all have taken tons of pictures and with the help of photo software, end up with beautiful pictures to represent our posts.  But, sometimes you just want something different for your blogs header, sidebar and posts. Be creative with your graphics and photos.

I recently came across a great site called Creative Market.  I have found so many different free items to download and use which change out monthly.  Fonts, graphics, blog templates, themes, photos and add ons are just a few of the choices they have to look at.  Not everything is for Photoshop users. They offer JPG and PNG files too. Please read the description to see what you need to open the files with.
I always wait for the bundle offers to come up because you save so much instead of buying individual sets.
I personally have the Custom Scene bundle edition and adore it!!!!  I used it to make the desktop "Being Creative" picture above.  What I love about this bundle is you have custom scenes that you don't need Photoshop for.  This kit comes with a Rasterized Version which can be used with other software (Paint Shop Pro) and with Pixlr or Gimp which is free software. This bundle is for everyone who is looking for a great presentation or branding.  For less than $30 (which is 70% off of the total price of all the items listed), you get over 150 items and 27 premade scenes. Its so worth it.
UPDATE: I received an email about the bundle above that the creator has added new items to this bundle.  So you are getting more for the same price!

Oh my be still my heart!!  There are so many font bundles which come out all the time.  This one is only $19 for very popular fonts.  If you love to make cards or invitations, these are perfect for them.  Watch for mega font bundles for a great price too.
I receive emails all the time from Creative Market letting my know about the latest sale, free items and coupons.  So don't forget to sign up.
I also go to Design Cuts, Pixel Buddha, Mighty Deals and The Hungrey JPG (which is offering a 25% off coupon for July for signing up).  These 3 also have free items to download too. Best PSD Freebies is another great site where you can search free graphic files easily.
Enjoy being creative!
*    *    *    *
Goal reach right now is to keep 10,000 views monthly!
Now on to my stats for the end of July:
Total income for 2014 = $780.12 
INCOME
Google adsense:  $3.49 = $23.82 for 2015
Media Net:  $.62 = $2.54 for 2015
Izea: $64.50 = $64.50 for 2015
Business2Blogger – $40 for 2015
Tapinfluence – $25 for 2015
Collective Bias – $15 for 2015
BlogHer – $75 = $175 for 2015
Total for 2015 = $345.86
Monthly user visits:  2958
Unique monthly visitors: 2569
Monthly page views: 6,854
Average page views per visit: 2.31
Average visit duration: 1:00 minutes
RANKINGS & SOCIAL MEDIA
Google: 0
Pinterest: 1639
Facebook: 1387
Twitter: 1383
Google+: 1292
Instagram: 1104
I was so excited about last months 10,000 views which lasted most of the month and then reality set back in and my stats came back to what they usually are around 7,000 views.  I am learning how a really good post will bring in views.
Social media likes are still going up.  Lot of work with the Facebook Groups.  I highly recommend to join any you like to learn from other bloggers and help boost your site.
If you have any questions about any of the items discussed, please let me know and be sure to check out my past posts for Blog Stats & Helpful Hints.
How are your goals coming along so far?
Keep on bloggin!
Tammy
*   *   *   *

If you have a post about your goals, please join us below and you can also follow our group Pinterest board on Personal Priorities.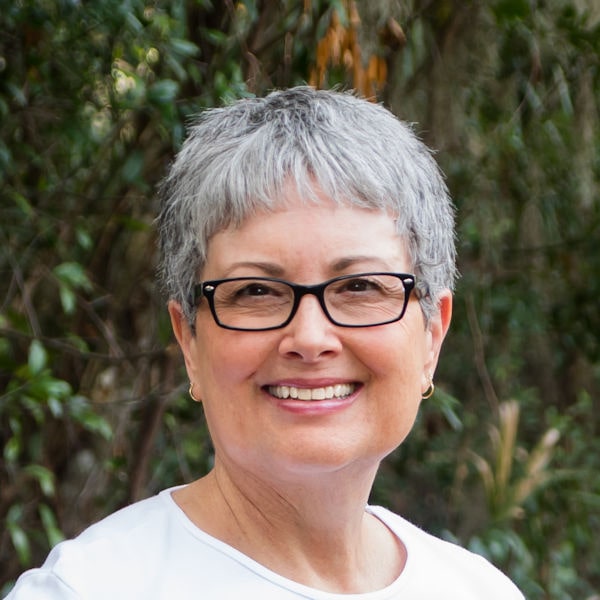 I'm just a country girl loving my geeky life with my wonderful husband, always taking pictures, getting my hands dirty in the garden, being crafty, exploring with travels and enjoying all this on a budget. But above all, living my faith as a child of God!
Read more about me and check out my media kit. Our Privacy Policy