Monthly Blog Stats & Helpful Hints #17
This post may contain affiliate links that I receive commissions from purchases made. Click HERE for my disclosure statement. 
Welcome!  Its time for another monthly blog stats and helpful hints post. Just picking up a few helpful hints I hope will make a difference in our blogs growth in the future and keeping them in a Pinterest blogging board for future reference.
I hope you will also join us in the Personal Goals and Priorities in 2015 linky below and let us know how you are doing with your personal and blogging goals.  More information to follow below.

So lets get busy making your blog grow!
I reported last month that I would be telling you about what changes were coming along with my blog and the problems it was having.  I knew my blog had some issues back in January, but I didn't know it was worse than I thought.  I was still able to do posts and go as normal, but the blogs working components were suffering.
I needed help to find out what was going on and thats when I met MaAnna with BlogAid.  She will do an audit of your site and let you know what is going on.  After the audit, I found out my blog might have been hacked.  I already knew that my server had been hit with a DDOS and from that my blog now has a dedicated domain.  I still have a minute or two down time from my server, but much better than before.
I must say, I was so impressed with MaAnna of BlogAid.  After her initial audit, she sent me a To Do List she sent to me via Google documents of what needed to be done.  I knew my site was in bad health, but not that bad.  I did have my website checked for viruses and other hacking and it ended up being clear of that.  We worked in phases from the To Do List, so I could see what needed to be worked on next, what were changed (she kept notes on the documents through out the whole process) and she talked to me in a tech language I could fully understand.
I had pretty much non existent security, other databases that shouldn't have been there from older blogs, needed a much better backup system (I was backing up on my server – not good and needed to be off site) and a lot of plugins that were causing conflicts with other plugins.
Security was most important with me and she added that for me internally.  Something I could never do.  So much was deleted also from internal files in the databases.  Now there is only one database, where there were 3.  I now use Backup Buddy for backing up and the file is sent to my Amazon S3 account.  You can read MaAnna's report on 3 different backup systems.  You can get 25% off of Backup Buddy and storing on Amazon S3 is Free for 5g of storage.  Really easy to set up.
I had a few conflicts with plugins and those were taken care of after renaming them and checking to see what happened when they were turned off.  Thirteen plugins were deleted.  Mostly because I didn't need them anymore.
My next thing to do is take her video class on the Yoast SEO plugin and to learn more about SEO.  Its so important to help find your posts and your blog in searches.  I want to start doing this right and going back to fix old posts with the right SEO requirements.
If you have a chance, be sure to stop by BlogAid's website and look at all the tutorial videos you can watch on virtually anything that has to do with a website, setting it up and keeping it in great shape.  She had a podcast last week on different Pinterest plugins you can choose from.  If you miss any of her live classes, she will have it ready for you to listen to in a few hours on her website.  I really love her page on all the different plugins she recommends.  She will test them and make sure they work correctly before she recommends them to us.  Be sure to sign up for her free ebook What Every Site Owner Should Know.  You can find it on her home page where you sign up for her emails.  Tips for Tuesdays emails are always interesting.
After all her work, changing my theme to something more readable on mobile devises, I couldn't be more pleased with the results.  My blog is over 7 years old and there was old baggage that needed to be purged.  My upload speed is MUCH better and my grade card wasn't all F's (the bottom of the picture) anymore.  I still has some pictures and old posts to take care of which I will be able to do on my own time.

Stop by WebPageTest or GTMetrix to see how your website looks on a performance scale.
Remember, what works on my website may not work on yours correctly.  Be sure to check out any changes you need to do before you do it and always backup first.
No affiliates on this post, just a product I love to let you know about.
*    *    *    *
Goal reach right now is to have 10,000 views in a month!
Now on to my stats for the end of April:
Total income for 2014 = $780.12 
INCOME
Google adsense:  $1.66 = $12.31 for 2015
Media Net:  $.14 = $1.73 for 2015
Affiliate income: 0
Business2Blogger – $10 = $40 for 2015
Tapinfluence – $25 – $25 for 2015
Collective Bias – $15 = $15 for 2015
BlogHer – $100 = $100 for 2015
Total for 2015 = $194.04
Monthly user visits:  1828
Unique monthly visitors: 1450
Monthly page views: 6917 (I did reach over 7000 views a couple times this month)
Average page views per visit: 3.78
Average visit duration: 2:00 minutes
RANKINGS & SOCIAL MEDIA
Google: 0
Pinterest: 1432
Facebook: 1337
Twitter: 1300
Google+: 1070
Instagram: 855
I am really happy about my social market going up in new likes.  And I give a lot of the credit to all the different Facebook groups I like and how we all share our social media with each other.  There are so many out there to choose from in Facebook land.
If you have any questions about any of the items discussed, please let me know and be sure to check out my past posts for Blog Stats & Helpful Hints.
How are your goals coming along so far?
Keep on bloggin!
Tammy
*   *   *   *

If you have a post about your goals, please join us below and you can also follow our group Pinterest board on Personal Priorities.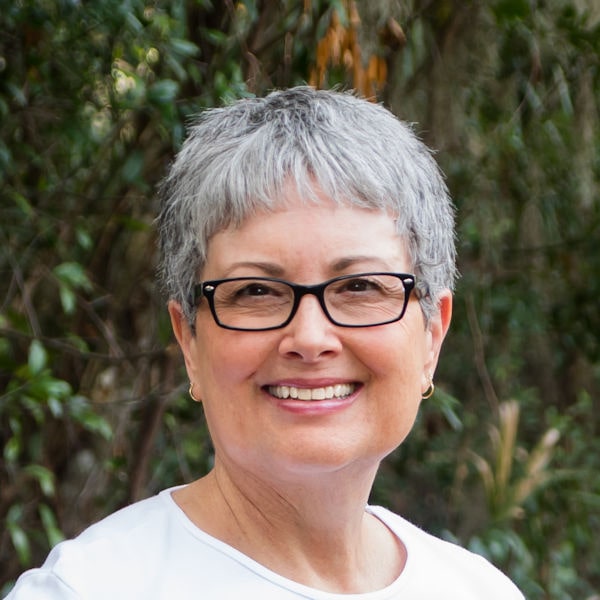 I'm just a country girl loving my geeky life with my wonderful husband, always taking pictures, getting my hands dirty in the garden, being crafty, exploring with travels and enjoying all this on a budget. But above all, living my faith as a child of God!
Read more about me and check out my media kit. Our Privacy Policy