Monthly Blog Stats & Helpful Hints #13
This post may contain affiliate links that I receive commissions from purchases made. Click HERE for my disclosure statement. 
Welcome!  Its time for another monthly blog stats and helpful hints post. Just picking up a few helpful hints I hope will make a difference in our blogs growth in the future and keeping them in a Pinterest blogging board for future reference.
I hope you will also join us in the Personal Goals and Priorities in 2014 linky and let us know how you are doing with your personal and blogging goals.  More information to follow below.

So lets get busy making your blog grow!
Its a new year and I'm so excited to see how my stats have gone up on my blog and along with the income.  I can safely say now I can pay for my expenses of blogging and hoping to much more as the year goes on.
And for those of you who are needing a blogging planner, I have a FREE one to download with tons of pages to choose from to fit your needs for 2015.
The Perfect Post Picture
One really important thing I learned over the past year is I want my pictures to really make a difference in how well my post is portrayed, how well it does on Pinterest and is my picture worth a 1000 words.  I know when I am on Pinterest I have a tendency to click on a post with a picture that really tells me a story before I read what its all about.
So, here are just a few things I use to make my pictures the very best they can be for my blog posts.
1.  Backdrops – The first thing I noticed on almost 100% of those beautiful story telling pictures was the background.  For the life of me I couldn't get a good background to use with my subject.  So, I did some research and found a couple things I use now on almost every picture.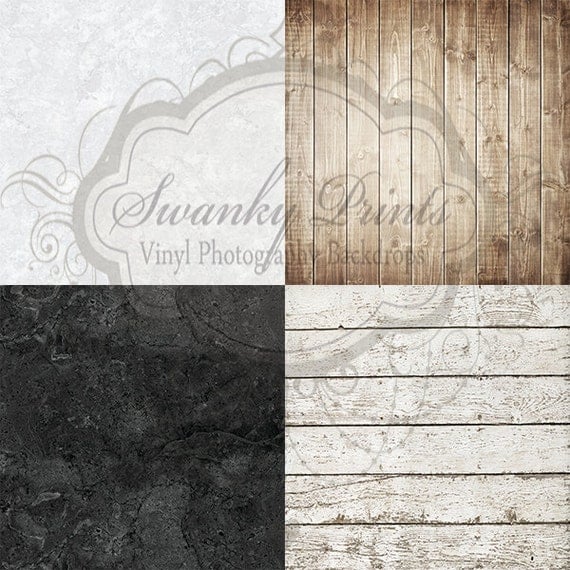 After reading about using different types of vinyl for the bottom background, I found an etsy store called Swankypants, where I purchased a set of four different backdrops made from light weight vinyl and these work so well.  She has tons of different backdrops in several sizes.  I choose the 2′ x 2′ size which do perfectly for craft items and displaying food.  If you are needing larger prints, she has those as well.

You can see in the picture above it looks so realistic.  I purchased 2 marble styles and 2 wood styles.  I have read where you can make backdrops out of wood, but I don't have the room for something that large and that heavy.  I hang these up in my office closet using a pants clip hanger.  Very light and when not in use, out of the way.

I also use white foam board for backdrops too to keep the picture very clean.  I have found that using too much print in a picture will take away from the product you are showing.  These stand up so well and when used for the back of a picture along with the vinyls, makes for a perfect picture.  I also have a black foam board that I have smeared chalk on one side for some pictures too.  You can also paint foam board for so many beautiful combinations.

The tri fold display cardboard boards make great backgrounds too.  They stand up on their own, help to reflect light from the side and fold up nicely to put away.  You can find these in many colors and at great price at Walmart, Dollar Store, etc.

2. Lighting – Another problem I was really having problems with was light.  I think we can all relate to that problem.  I finally found the perfect spot in my home to take pictures but I know there are times where I need more light.  Ex:  I am wanting to take a larger picture of a room where there isn't enough day light or no windows.
After more research on lighting, a light kit seemed to be the perfect solution.  I recently purchased this kit and can't wait to use it. This will get rid of that yellow look and all the harsh shadows that occur with window lighting sometimes. I have seen quite a few before and after pictures using this kit and was truly impressed with how well the pictures turn out.  I also love it comes with a carrying case for easy storage in my office closet.

3. Tripod – Of all the items I use to take pictures, my tripod is at the top of my list of must haves.  If you have been taking pictures long with any camera, you know that holding the camera perfectly still for tack sharp photos is so important. I use my tripod for 99% of my shots in low light. I've had so many pictures blur because I held the camera in my hands. I know it takes a little bit more time to set up our camera with a tripod, but its so worth it in the end.  I've had this tripod for so many years now and it goes with me every where now.  Its very light weight and closes up tightly to carry easily.  When purchasing a tripod, make sure it will hold your DSLR camera and a heavy lens.  I've read horror stories of tripods falling over with the heavy cameras and the results are heart breaking.

4. Props – If I am taking pictures of food, I will stick with white or solid colored dishes.  I've learned over the past year that most of the time, dishes with a lot of print take away from the food.   I have a white dinner plate, bowl and bread plate and keep them in my props box in my office closet.  I also have small seasonal props to use that can sit by the item I am displaying.  Linens are also great to use with your food items.
I have found so many great items at Goodwill and consignment stores.  You can find so many reasonably priced props there.  I will go to the Dollar General Store after a holiday and pick up a few things for no more than .50 cents!

5.  Camera – A camera is such a personal choice and there are some really beautiful pictures taken with phones and point and shoot cameras. I've been using my Canon T3 for a couple of years now and love it!  It really made a difference in my pictures from my point and shoot.  Now I know this is a really big investment, but if you look for last years camera, you can find them much cheaper.  Mine came as a kit and the lens included does perfectly for what I use my camera for.
There are so many different types of software out there to edit your photos.  Picmonkey and Picassa are great free choices.  I have used Paint Shop Pro for so many years now, but after I got my DSLR, I did purchase an older version of Lightroom.  Photoshop Elements is also another economical choice.
Staging a Photo Session

Here is one way I set up for pictures using the tri fold board, some props and one of the vinyls.  I set this up on the floor in my enclosed lanai where the light is so nice in the mornings.  I keep small props in one of those photo boxes in my office closet.

I will place the props in different positions until I get the shot I like best.  The larger picture shows the muffin the best but also tells you its maybe a muffin for Christmas morning.  I love how the red pops in this picture with the white plate and I left enough header for my title.
Being able to take nice pictures has cost money over the years, but it really does pay off in the long run.  One thing to remember about buying any item to use for your blog is an expense and is taxable.  This will help off set your income and help your blog business in the long run. Next month I will talk about taxes and blogging.
I would love to hear how you set up for your pictures and do you have any special props you use?
No affiliate links involved in this post
*  *  *  *
Now on to my stats for the end of December:
INCOME
Google adsense:  $10.35 = $65.73 for 2014
Media Net:  $.92 = $6.39 for 2014
Affiliate income: 0
Social Spark: $70.00 = $120.00 for 2014
PayU2Blog:  $10.00 = $300.00 for 2014
Blogvertise: $88.00 for 2014
Tapinfluence – $25.00 = $25.00 for 2014
BlogHer – $50.00 = $50.00 for 2014
Best Buy – $125 gift card for 2014
Total for 2014 = $780.12
I have been receiving more sponsor paid opps this past month and I was so excited to receive several from BlogHer. Social Spark has now merged with Izea.com and now I am only getting Twitter posts which are only worth about $2.00 a tweet. I'm not sure how I am going to like their new format because they want you to pay a monthly fee to be able to get more offers. They do have a free version, which I am still part of, but you are only allowed one paid offer at a time.  I noticed the opps for Twitter and Facebook have been coming more frequent because I have hit that magic 1000 likes.
I'm very pleased with 2014 totals and can't wait to start off the new year.
TRAFFIC
Monthly visits:  4438
Unique monthly visitors: 3813
Page views: 5929
Average page views per visit: 2
Average visit duration: 2:00 minutes
RANKINGS & SOCIAL MEDIA
Google: 0
Global Alexa rating: 419,976
US Alexa rating: 97,864
Pinterest: 1104
Facebook: 1219
Twitter: 1220
Google+: 820
Instagram: 320
Visitors doubled this past month mainly due to the blog planner giveaway and December is a big month in the blogging world.  I went from 85 visitors a year ago to over 4000!
Starting in 2015 in my Rankings area, I won't be posting Alexa ratings.  I have noticed that my ranking with them is just going up and up, which is not good, but then my visits are higher than ever.  After reading a few posts about this problem, it seems that Alexa ratings aren't really that important.  Visits are.  So that is what I will be focusing on in 2015.
If you have any questions about any of the items discussed, please let me know and be sure to check out my past posts for Blog Stats & Helpful Hints.
How are your goals coming along so far?
Keep on bloggin!
Tammy
*   *   *   *

If you have a post about your goals, please join us below and you can also follow our group Pinterest board on Personal Priorities.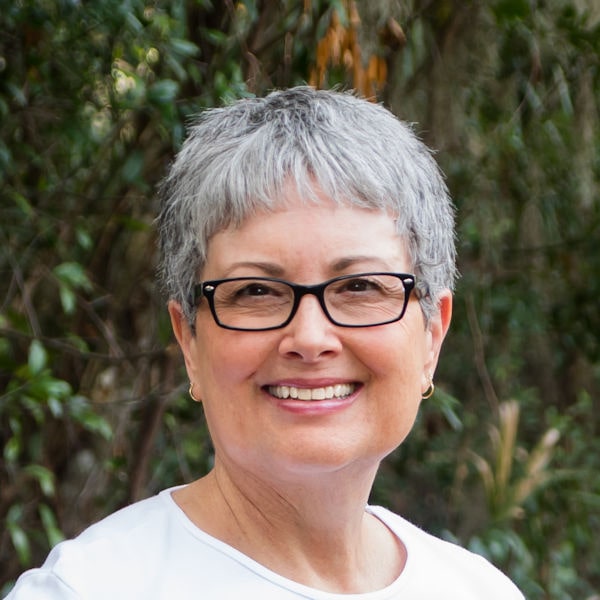 I'm just a country girl loving my geeky life with my wonderful husband, always taking pictures, getting my hands dirty in the garden, being crafty, exploring with travels and enjoying all this on a budget. But above all, living my faith as a child of God!
Read more about me and check out my media kit. Our Privacy Policy