Frugal Ideas: Earning Gift Cards to Buy Luxury Items

Since I started learning to use coupons a few years ago by taking a class with My Coupon Expert and reading many blogs, I learned I could purchase items I normally wouldn't put out the money for.  One reason being they are expensive gadgets, even though I LOVE gadgets, and because we are on a tight budget.
I started drooling over the Kindle Fire when it first came out because I knew I could never afford an iPod and the Fire seemed to have everything I wanted for $199 (January 2012 price).  But, how was I going to be able to afford an item like that?  Then I remembered what I had learned on all the coupon and saving websites about taking surveys and other things to save points for Amazon gift cards.

YEA!!! 

And so it began in January 2012.
Here is what I used to obtain my goal:
MyPoints – My favorite of all the things I use to earn gift cards.  I have earned over 118,000 points and have been a member since 2002.  All you have to do is when you are shopping online, be sure to stop by MyPoints and check to see if the online store you want to use is sponsored by them.  One of my favorite ways to earn is ordering things from Walmart, go through MyPoints first and have it sent to the store.  Free Shipping and I usually go there 1 or 2 times a month anyway.  There are so many ways to earn a lot of points with them.  You can also print your coupons and take surveys for points.  They also have a great Refer-A-Friend program to earn points.
Swagbucks – Really great way to earn $5.00 Amazon gift cards very quickly.  All you have to do is search online with their search area and you earn points.  They also have videos to watch, coupons, polls and other ways of earning points.  I have the surveys sent to my email.
PineCone Research – I have used PineCone Research for quite some time now and love it.  I always look forward to their surveys and I have often received products to try and use.  You are paid $3.00 for each survey you complete and you can either cash out to PayPal or buy other items.  I prefer to cash out to buy Amazon gift cards.  They are by invitation only and all you have to do if fill out the Registration Form and wait for them to contact you.  You can also contact scott@pineconeresearch.com if you have any questions.
Opinion Outpost, Valued Opinion and I Say are 3 other survey companies I use.  All 3 of these I have been with for quite some time and very reputable.  You will get a few of these a day in your email and I would suggest having a dedicated Gmail account just for your surveys.  You only receive credit for completed surveys.  I Say has a great prize program where you take a poll after each survey, whether you completed or not, for some really great prizes which are given away each month.
Global Test Market –  I just started using this survey company a few months back.  You have to earn enough points to equal $50.00 before you can cash out.  This one takes a bit longer to earn what you want, but its worth it when you see $50.00 in your account.  I have to admit, I thought I would never get to the $50.00 amount and it took a few months, but I also didn't do a lot of their surveys.  Also, they tend to send more emails than the others listed above.
Ipoll – I am always looking for better survey companies and Ipoll is not turning out as I thought.  They don't have very much to offer as in gift cards and you can't cash out in PayPal.  Maybe in the future, they will build their rewards, but at this time I can't recommend them.
MyPoints –  I recently started using this with my Weather channel app and you can earn Amazon and other nice gift cards, but again, this one makes you work hard for your money.  I use this quite often when I check the weather and I don't even have $1.00 worth of credits yet.  Something to read and check out before you decide.  If you use a lot of different apps that mPoints is part of, then you could probably earn credits a lot quicker.
SocialSpark – If you have a blog and love to review items, sign up with SocialSpark.  I have been with them for many years now and receive offers often.  They have really nice sponsors and I love when I receive their emails for leads or actual offers.
And for those of you who love their apps, there are a few of the survey companies above who offer apps to use on your smartphones or devices.
I know this sounds like a lot to do to earn credits, but remember I only do a couple of surveys a day, use the Swagbucks search engine and when I know I will be purchasing online, I go through MyPoints.  After you get in the habit of doing these items, it will seem like part of your everyday computer journey.
Now, would you like to know what I have purchased with my rewards since January 2012?

Kindle Fire

– $199
Epson LabelWorks LW-400 Label Maker

– $28.95
Sony 4GB Waterproof Walkman Sports MP3 Player

– $78.00
Adobe Photoshop Lightroom 4

– $116.59
Total – $422.54
None of that $422.54 came out of my pocket!!  My last purchase was the Label maker and that was in August.  So, in 18 months, I was able to earn over $400 in Amazon credits doing surveys, searching and buying online!!  Something which only takes a few minutes out of your day.
Below are screenshots of Amazon gift card amount and when I checked out after purchasing the Kindle.  I also purchased a screen protector.


This defiantly makes Mr. G smile knowing we can still be on a budget and have a few of the nicer things in our lives.  And I love the feeling I get from really earning these items and not taking away from our budget.  This would be a great way to teach teens how to earn money for their "luxury" items.
Anyone can do this!  With a little time, planning and most of all, patience, you could earn enough credits for Christmas or birthday gifts or something special for yourself.
Please let me know if you have any questions, I will be glad to help you learn too.
Wealth gained hastily will dwindle, but whoever gathers little by little will increase it – Proverbs 13:11
Have a wonderful day,
Tammy
OH – Already thinking ahead and have about $140.00 in MyPoints for a future Kindle Fire 9″!!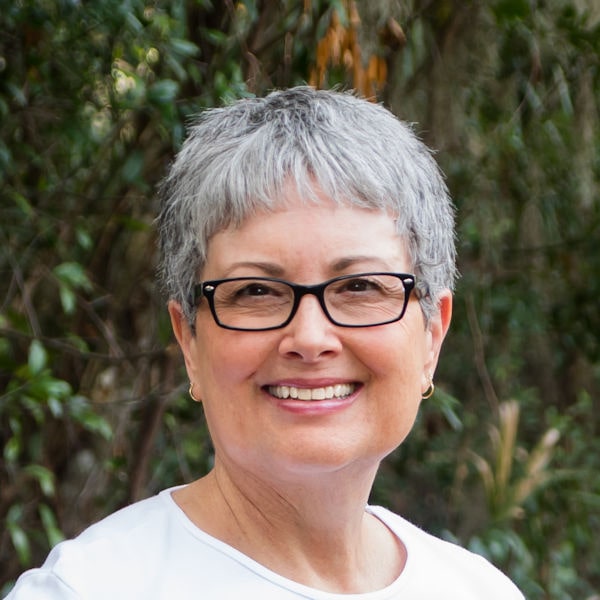 I'm just a country girl loving my geeky life with my wonderful husband, always taking pictures, getting my hands dirty in the garden, being crafty, exploring with travels and enjoying all this on a budget. But above all, living my faith as a child of God!
Read more about me and check out my media kit. Our Privacy Policy