This post may have links where I am an affiliate. Click HERE for my disclosure statement. 
Welcome to another inspiring guest post by my hubby, Grandpa.  You can also download his latest book, Will I Be in Heaven,  in PDF form for FREE!  Enjoy.
 *   *   *   *
How do you feel about yourself?
Do you have trouble believing that you are fearfully and wonderfully made as God's word says? Do you really believe that you were created in the image of God? Or do you think that God made a mistake with you or that he could have at least done a much better job? Maybe given you green eyes instead of brown, or blond hair instead of red, or made you taller, or shorter, or thinner, or smarter, or prettier. What about better parents, or better friends, or maybe just better everything.  
Most everyone goes through a period in their life when it is hard to accept themselves. So, don't feel alone if you are having some trouble with this. Many of your friends are experiencing the same thing, as did I, and your parents, and your grandparents.
 Psalm 139:14 – I will praise thee; for I am fearfully and wonderfully made.
Genesis 1:26a – And God said, Let us make man in our image, after our likeness…..
Let me ask you a question. How are you going to have a happy, enjoyable, fruitful, successful, productive, abundant life if you think that God made some mistakes with you? How can you have a meaningful relationship with your savior Jesus Christ, the creator of all things, if he messed up making you? If you have believed the lie that God made mistakes with you then you will not only have trouble having the proper relationship with the Lord, but you will also have trouble having proper relationships with and accepting your parents, other family members, friends, and even yourself. I say "the lie" because that is exactly what it is from Satan. If he can get people, especially at a young age, to believe that God made mistakes with them, then he can build on that one lie to attack you and defeat you for the rest of your life in many other areas.
I know this is true because I experienced it. I thought for many years that God made mistakes with me. You see, I was short, wore glasses, and had curly hair. I wanted to be tall, not wear glasses, and have straight hair! After many years, things have changed somewhat. Now I'm old, shorter, wear stronger glasses, and have no hair! But most important, I matured and realized that God is certainly more concerned about the condition of our heart than He is our physical appearance.
I was short!
I had bad eyes!
I had curly hair!
I also thought for several years that I was dumb. What happened to me has probably never happened to anyone else in the history of mankind, or at least I thought.  What happened to me should be in the Guinness Book of World Records!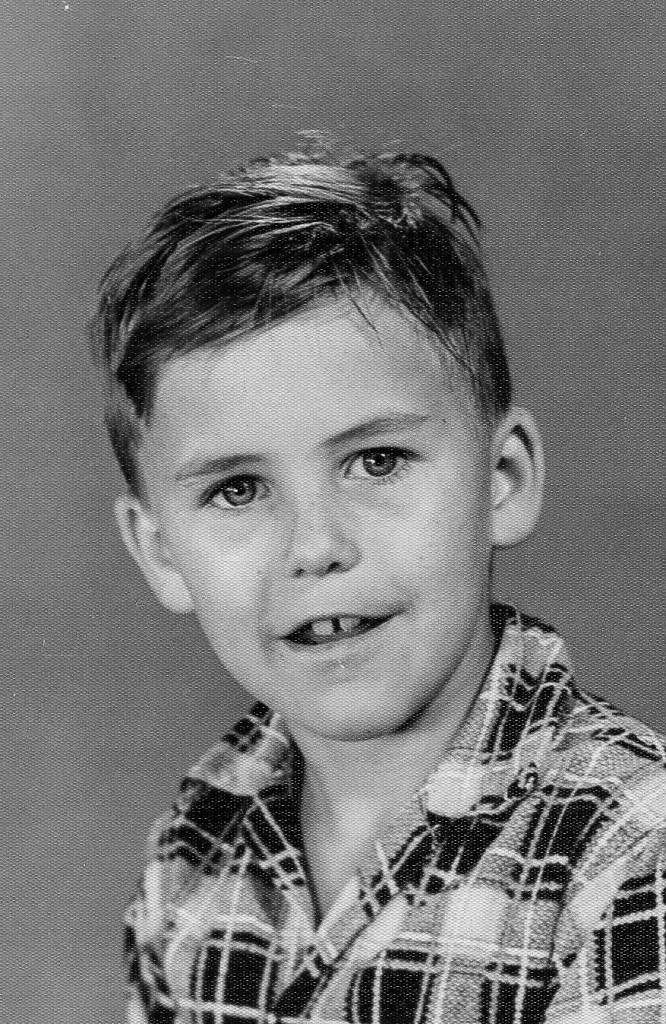 I came home from school one day so proud of myself – I had made all A's on my report card. My mother wasn't quite as happy. She called the school and made an appointment to meet with the principle and teacher. She wanted to know why I had made all A's.
She told them, "He's just average."
I was so embarrassed and hurt. I thought, "Who does that?" I know you're thinking this story isn't true but let me ask you, "Who could make this up?"  Well, I worked as hard as I could the next few years to prove her right! "I'll just be average." Another mistake God made.  He not only made me short with bad eyes and curly hair, He made me dumb!
Just "average" me with my family.
Would you like to know why I thought God had made mistakes with me? It's probably the same reasons some of you have. I listened to others instead of God! I was called shorty, pee wee, four eyes, and average. They didn't know that I was fearfully and wonderfully made, and neither did I. I believed the lie that I wasn't accepted because of the way God made me. I didn't think very highly of myself. Are you struggling with similar issues?
Just know that Jesus accepts you just as you are!!!
I'm reminded of the song that many of us learned as a child:
 Jesus loves the little children, all the children of the world

Red and yellow, black and white, they are precious in his sight

Jesus loves the little children of the world!
 Of course He does – He created us. We are precious in His sight!
God bless you all,
Grandpa
ALWAYS REMEMBER – When you fall, be conscious of who you are in Christ, pick yourself up, dust yourself off and continue your walk with God.
*    *    *    *
{Download} Grandpas latest book in PDF form for FREE
Other Posts You May Enjoy: