Its always such a joyous time when we get to see any of hubby's grandchildren.  His daughter came by for a couple of visits recently with her 4 children and 1 of her brother's children on their way to the beach.
They had grown so much since last time they were here and I didn't realize how much more they ate.  Between the 5 of them they almost ate 2 "huge" pizzas.  And I mean these pizzas were the extra, extra large size.  WOW!!  You always think they are going to stay babies forever.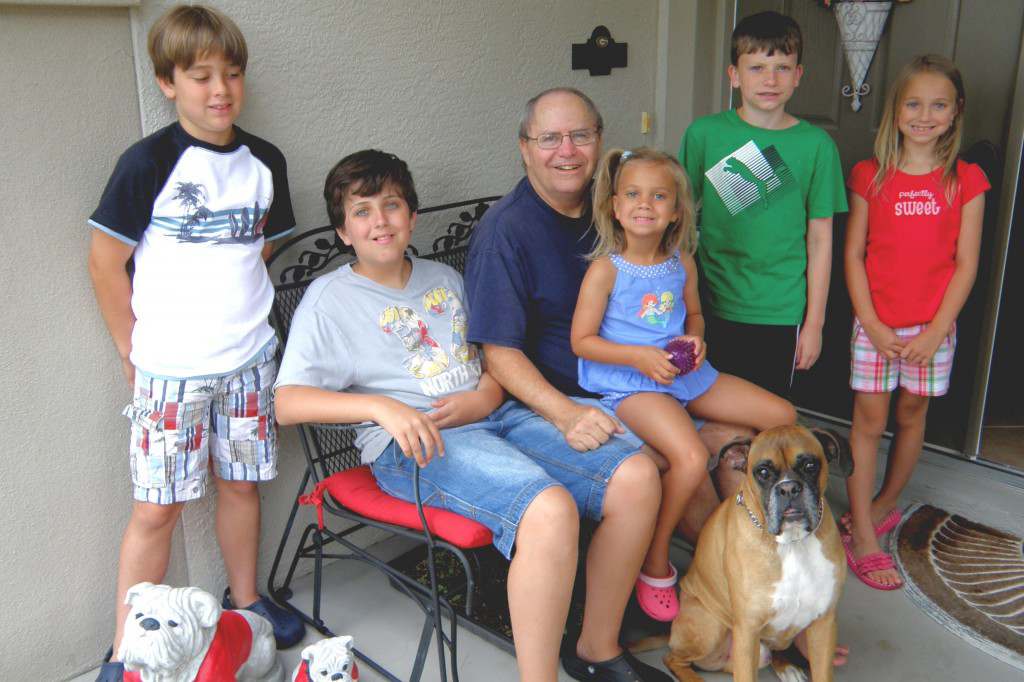 Can you tell he is a proud Grandpa!  Even Ernest the dog posed for this picture.  He really enjoyed the kids this time.  He loved all the attention he got.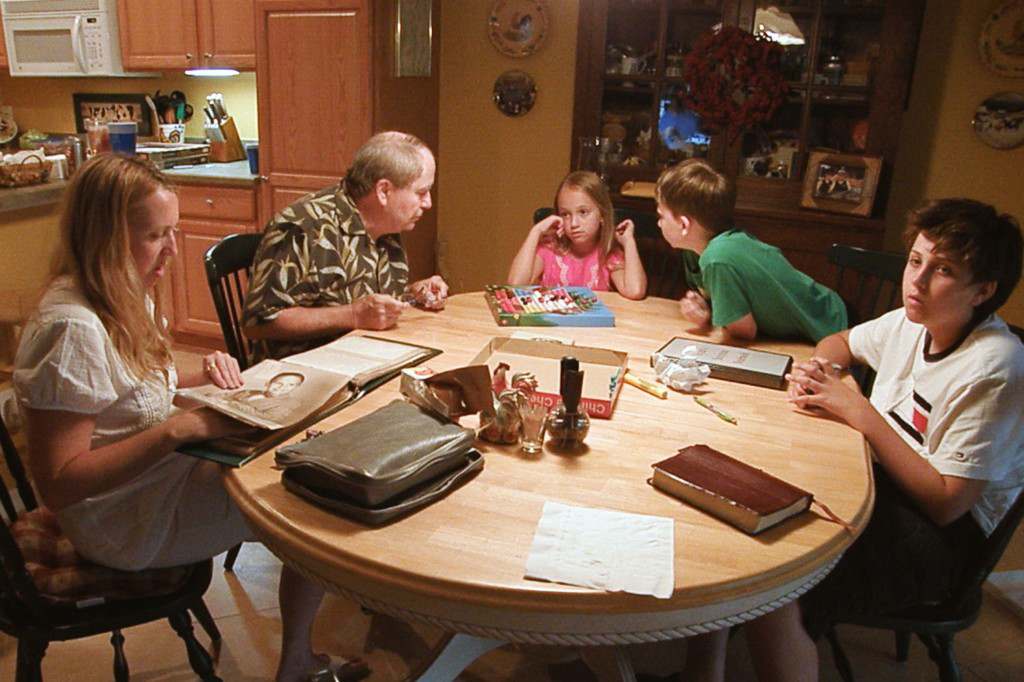 He loved playing Chinese Checkers with them too!!  He was truly in Grandpa heaven this week!