From Trees to Products We Use Daily
This post is sponsored by Georgia-Pacific®; however, all thoughts and opinions are my own.
Georgia-Pacific produces cellulose fiber for products we use every day, contributes to the community and is working to restore and revitalize a river.

Georgia-Pacific recently asked several bloggers in the northern Florida area to tour their Foley Cellulose plant in Perry to see their company's latest innovations and to take a closer look at what they produce.

A Little History
Constructed in 1954 by Procter & Gamble, the Foley Cellulose mill was eventually acquired by Georgia-Pacific from Buckeye Technologies in 2013. Situated on 900 acres, the Foley plant employs over 500 people, has more than $230 million in payroll, materials, supplies, and services impacting Florida's economy and the local area.
The plant produces cellulose, customized fibers and fluff pulp which is delivered worldwide for products such as clothing, tires, shampoo, diapers, baby wipes, food casing, paint, and towels. Even ice cream! Cellulose is the main substance which makes up the cell walls and fibers of plants and is completely safe for human consumption.
Aside from cellulose and specialty fibers, Georgia-Pacific produces many other household products. Its consumer products like bath tissue and paper towels are found in 65% of U.S. homes. Georgia-Pacific also makes building products for construction and packaging such as boxes.

Our Tour
Have you ever thought about how those products are made? I was about to find out on our tour. With safety being utmost with Georgia-Pacific, we were provided with safety vests, eye protection, and hard hats before we started our tour of the plant.

To produce fluff pulp, it all starts with slash pine trees which are responsibly harvested at local tree farms within a 150-mile radius of the mill. If you have ever traveled in the southern part of the U.S., you will see many of those types of farms. It typically takes 20 years for the trees to mature.

After harvesting the trees, they are brought to the mill to start the process of converting trees into chips which are then converted into pulp.

The Foley plant is also energy-wise! Every part of the tree is used, and the plant produces 85% of its power through renewable biomass (bark) and other material used in the manufacturing process.
The plant has also made several improvements to lessen the ground water it uses – reducing usage by 11% over the last 10+ years.

The new black liquor evaporators in the picture above help the plant use steam more efficiently and reduce emissions. This system evaporates to water vapor from byproducts of the pulping process.

Once the process is finished, the rolls are sent all over the world to be produced into some of our favorite products.

Restoring Fenholloway River
The next part of the tour, the part I was really interested in, was a boat ride on the Fenholloway River where we learned about how Georgia-Pacific is helping to restore this once "industrial stream" to recreational water quality by Florida's standards for being swimmable and fishable.

Over the past several decades, improvements have been made by previous owners of the plant to restore the river. In 2013, Georgia- Pacific purchased the mill from Buckeye Technologies and made it a priority to continue the Fenholloway's restoration.
A wetland area in San Pedro Bay, which is the headwaters of the Fenholloway River, is being restored at a cost of over $250,000. Here's a helpful site to learn more about the Foley plant's Fenholloway Water Quality Project: https://www.fenholloway.com

I was pleased to see several fowl and a few alligators in the area enjoying this small 36-mile blackwater stream. Such a beautiful area and does show me it is sustainable for local fowl and fish.
The Community
Georgia-Pacific has been contributing to the area not only in good jobs, taxes and Florida's economy, but they also take care of the area community in the city of Perry and Taylor County.
They support the local schools, Tallahassee Museum, Boys and Girls Club, Habitat for Humanity, the Salvation Army and help with disaster relief, not only with money but with basic needs supplies. The mill and its employees annually contribute $100,000 to the United Way.
Georgia-Pacific also has a Bucket Brigade program to help support local firefighters in its mill communities and has contributed over $2,000,000 to local fire stations since 2006.
My Thoughts
I was very impressed and pleased by what I saw on the tour. Safety first, environmental sustainability of the Fenholloway River, energy-wise and addressing quality of life for the area community is Georgia-Pacific's priority as a good neighbor for future generations to come.
Enjoy,
Tammy
* * * *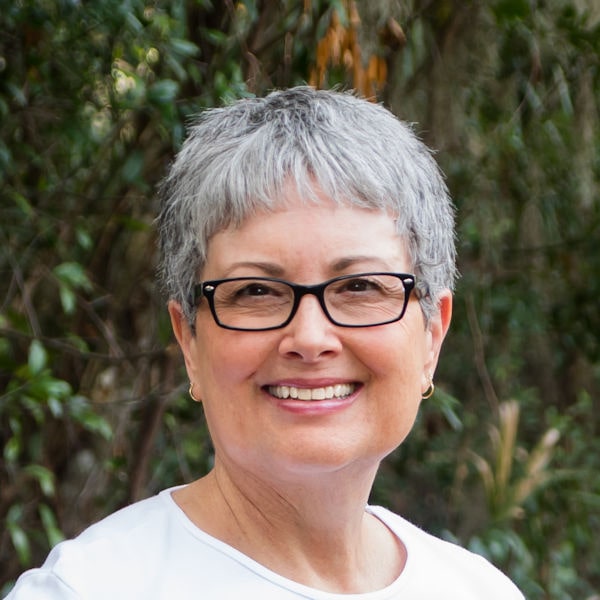 I'm just a country girl loving my geeky life with my wonderful husband, always taking pictures, getting my hands dirty in the garden, being crafty, exploring with travels and enjoying all this on a budget. But above all, living my faith as a child of God!
Read more about me and check out my media kit. Our Privacy Policy