Favorite Workout Items: SmartyPants Vitamins

I know what you are thinking that vitamins aren't a workout item, but really they are. They are working for your body to be more healthier. If you read in my last post about my journey with staying healthy, I talked about taking vitamins everyday.
One thing I noticed the past few years was when I would take my daily vitamin, it really didn't sit well with my tummy. It felt like I was having heart burn sensations not long after taking them. I tried taking them with milk or with a meal, but it just didn't work. I was telling this problem to my dentist (of all people) and she suggested to try gummy vitamins and thought that would dissolve better in my system. After a few days of gummy vitamins, the same symptoms came back and it got to where I stopped taking vitamins all together, which I knew was not a good solution either.
So, I was so excited when I was asked by the makers of SmartyPants vitamins to try their weight management complete multi vitamins and see if that would help my problem. They are gummies full of the vitamins my body needs like extra fiber and omega 3's. I never eat enough fiber in my food. There is no high fructose corn syrup, artificial colors, flavors or preservatives. They are also gluten free too!!
Excellent Source of soluble fiber to create a feeling of fullness, promote digestive health and regularity*
No caffeine, artificial stimulants or yucky taste
Helps stimulate friendly, healthy, beneficial bacteria*
Only 3g of sugar from natural sweeteners per serving
Natural organic, and eco-friendly ingredients. Made in California with love!
No High Fructose Corn Syrup
Excellent source of D3, C, B6, B12, Omega 3 DHA & EPA & Folic Acid
Gluten & casein free, Made in California
No artificial flavors or preservatives, colors from natural sources
Its been over a month now and I must say I have not had one day of feeling bad at all. It really makes me wonder that my body can't handle the preservatives offered in other vitamins. All I know is that I am sold on SmartyPants vitamins and really like the idea of giving my body a more pure vitamin.
I did noticed there is no calcium in the vitamins which are very important to all of us women whether you are pregnant, new mom, old mom or like me, gone through menopause. I asked Ali with SmartyPants why it wasn't included and here is what she explained:
We focus on the "all-in-one" vitamins with particular attention to nutrients tougher to get (safely) from food in the right amounts (like D and Omega3's). Since the last thing the world really needs is another vitamin company, we wanted to make sure we were solving a real problem.

We do not include calcium. Many reputable health experts recommend Calcium be obtained through diet rather than supplements. They make this recommendation for various reasons , but one of them is that your body has a hard time absorbing calcium when it is combined with zinc. Because zinc is difficult to get through diet alone and is so important (especially for children) in helping prevent stunted growth, slow wound healing, in boosting the immune system, and more – and because calcium is so widely available in a plethora of foods, we chose to include zinc over calcium.
This makes perfect sense! I thought of all the things I eat every day which has calcium in it, I feel I am getting more than I need every day with yogurt, cheese and soy milk.
The SmartyPants All-in-One Gummy Vitamins + Omega 3′s come in a pretty large bottle. This bottle is much larger than your standard vitamin bottle which holds enough gummies for your daily "dose" of six. You start off the 1st week taking just taking 3 a day with the fiber version. The other versions you take the full version from the start. The gummies are gumdrop candy size with the bottle holding a 30-day supply and I think taste great. I understand the Adult Complete version has a bit more sugar and taste great also. They also have versions for children and you know how much kids love gummies.
You can purchase the vitamins right from their website and they also have a feature where you can save money by having them send you a bottle automatically. You can also purchase them through Amazon.com

and . No reason to ever forget to take your vitamins again!!

GET HEALTH. GIVE HEALTH: Every time you buy SmartyPants, they make a matching 1-for-1 nutrient grant to a child most in need THROUGH OUR PARTNERSHIP WITH VITAMIN ANGELS.
Be healthy,
Tammy
And don't forget to check out our latest giveaway this week.
This review is strictly my honest opinion and the product sample was offered to me by the company with no other type of compensation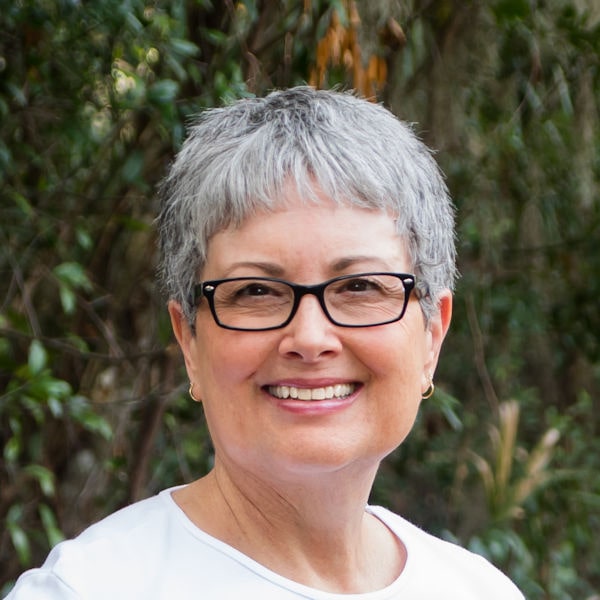 I'm just a country girl loving my geeky life with my wonderful husband, always taking pictures, getting my hands dirty in the garden, being crafty, exploring with travels and enjoying all this on a budget. But above all, living my faith as a child of God!
Read more about me and check out my media kit. Our Privacy Policy