Blog prompt: October 15th was Love Your Body Day. What do you like about your body?
I know this is such a loaded question, but I know all of us out there has something about our bodies that we love.Â
I did a quick check list of my body parts and there seemed to be only one thing left and that would be my hair.  I had blond hair while I was young and as I aged, it turned darker.  Something I got from my dad.  Even at his age, he had a lot of hair.
I have very thick, wavy, dark brown hair that is pretty much easy to take care of when its short.  It grows fast and I have to have a trim every 8 weeks.  My hair gives my stylist fits because it is so thick.  The color I use on my hair, is my natural color.  Even though I hate that I have to color it because I'm just quite not ready to let it go grey yet.   I have seen beautiful grey hair on some older women that I would love to have.  But, right now, my grey is very spotty.  Kind of weird looking and it does make me look and feel older.  So, as long as color comes in a box, it will be in my bathroom cabinet.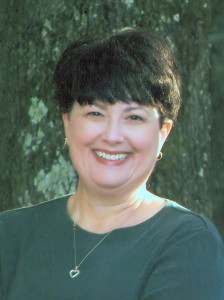 I do complain because I shed worse than any dog.  Every time I blow dry my hair, I have to go around and pick up all the hair on the floor and you wouldn't believe what is laying in the shower after I wash it.
I had always wanted a little girl to play with her hair, put up in pigtails and wear little bows.  But, since I had a little boy, I never got that joy.  I do play around with the grand girls hair, when they let me.
*******************************************************
Robyn Gough has a great kit called
Sea Biscuit
for all those great beach vacation pictures.  The colors are just beautiful with wonderful shell elements.
Credit – Sea Biscuit kit by Robyn Gough, glitter swirl by Kitty Chen
I'm just a country girl loving my geeky life with my wonderful husband, always taking pictures, getting my hands dirty in the garden, being crafty, exploring with travels and enjoying all this on a budget. But above all, living my faith as a child of God!
Read more about me and check out my media kit. Our Privacy Policy