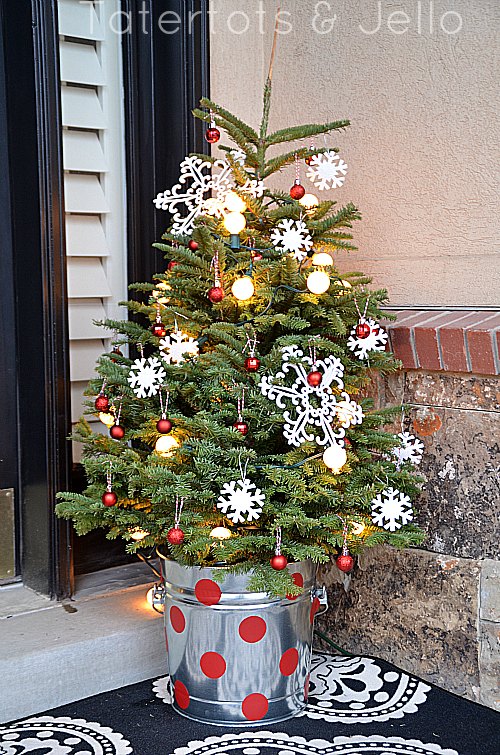 I love this!! Its so perfect for the front porch of my home.
The bucket you can get from any hardware store and you can add vinyl "anything" or outdoor red ribbon on the bucket to dress it up for Christmas.  The tree is a branch off of a large evergreen.  (No need to buy a tree) and the ornaments can be what ever you like to decorate with.  I love the red and white theme in the picture.  And the large light bulbs are so pretty!!
I got this lovely idea for the front porch at Tatertos & Jello.  There are other porch ideas on that link also.