We are looking for bloggers to help promote this giveaway.
Who doesn't want extra cash at Christmas?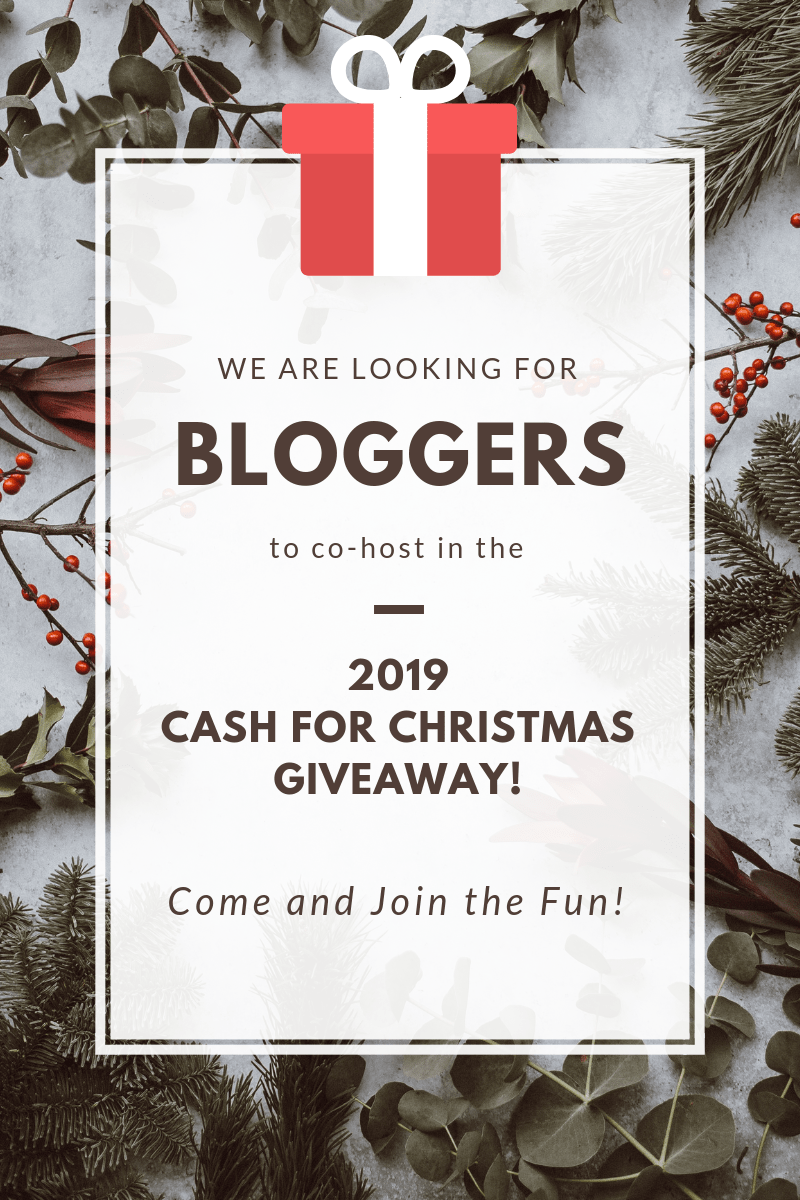 Prizes Offered:
Several gift cards will be offered, depending on the response from participants.  Last year we gave away $380 in gift cards!
We are looking at a $100 Amazon gift card for first prize winner, a $75 Target gift card for the second winner and potentially more Gift Cards prizes and/or higher cash amounts.  All prize amounts will be determined by participation.
This is a great opportunity to help your blog grow.  A chance for more comments, views, and exposure since the giveaway will be on other blogs as well. We had over 59,000 entries last year!!
Giveaway Dates: November 14 -27
The giveaway will end midnight Wednesday night before Thanksgiving!  I will email the code to the gift cards Thursday morning to the winners so that they will have the cash for Black Friday sales!
HTML code for your blog post will need to be up by: November 14, 1 am EST.
Many of us will be promoting this where it is sure to be seen by many people.
Please only sign up if you plan on promoting as if it were your own.
Sign Ups to participate in the Cash for Christmas Giveaway Close: Friday midnight, November 2.
Details:
There will be one FREE Comment Link on the Rafflecopter for everyone.  Co-Hosts will also have a picture shown, along with a link to their website. You can add multiple blogs per person, however, you must sign up for each blog individually and links fees are per blog.  All bloggers that participate are welcome to enter the giveaway.
Entry Fee:
$10 entry fee: Blog link and two of the following – Facebook, Twitter, Instagram or Pinterest or $20 entry fee for all 4 social media
**Fees are **NON REFUNDABLE** and are payable to:  mylifeabundantemail@gmail.com via PayPal as SEND MONEY TO A FRIEND. 
Go HERE to pay. (Click on "send money to a friend" at the top after you log in, then put in this email: mylifeabundantemail@gmail.com and then put in the amount.  Click next and finish!
Go HERE to fill out the form with your links after you pay via PayPal.
Once you have paid via PayPal, please join the Cash for Christmas Facebook Group HERE.  Joining the group makes it much easier for me to communicate with bloggers. All information and HTML will be in the group, for easy access.
**If you have any questions or do not understand PLEASE email me BEFORE signing up!
Thank you for joining us in giving a gift to our readers at this special season!
Tammy from My Life Abundant
*    *    *    *