This is a Sponsored post written by me on behalf of Scotts Miracle-Gro for SocialSpark. All opinions are 100% mine.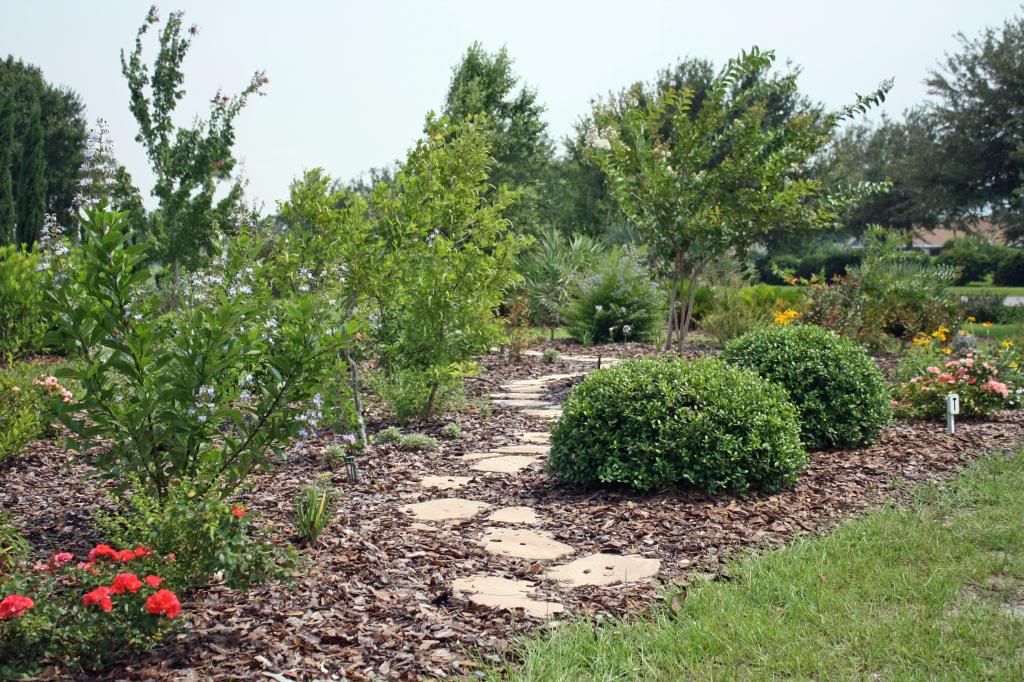 I belong to our community garden club and we have a beautiful garden we have been working on to show the residents what grows well in our community.  Trees, palms, bushes and flowers.  It has been a very slow process because of the size and trying different plants to survive the heat in Central Florida.
But, after much trial and error, I do believe we have a beautiful garden to enjoy by all.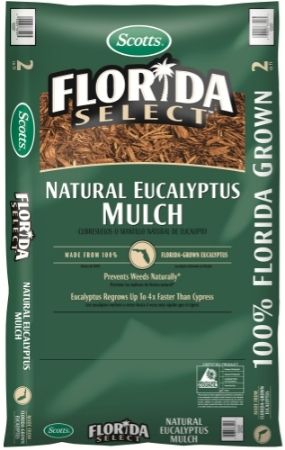 One of the many gardening supplies we used was Scotts Florida Select Natural Eucalyptus Mulch.  You have to use mulch down here to preserve as much moisture in the ground as possible, keep the ground at a lower temp and to control weeds.  The mulch is made in Florida, very sustainable in this weather and most important to our garden is its natural.  Weeds are a constant battle down here with so much warm weather.  I prefer to spray them with full strength vinegar.  Yes, it really does work on weeds.  Not so much grass.

We spread about 3 inches around larger grown plants which 1 bag will cover about 8 sq ft..  Let your seedlings get a bit larger before you put the mulch around it.  I usually just push it back a few inches from the seedling until its large enough.  Scotts Florida Select Natural Eucalyptus Mulch can be used around trees, bushes and any other place you want to keep weed free.  I also use it in my personal veggie garden and how it makes the beds look so nice and consistent.
It's very important to have  sustainable gardening because what you put in your garden for mulch, you want to make sure it will be there for years to come and Eucalyptus is considered a renewable resource because it re-grows up to 4-times faster than Cypress trees.  Something we use to use. You also don't have to worry about any construction material or other items being in this mulch.  I have gotten some mulch with chunks of wood used in building homes before!!

Isn't the bridge beautiful!!  We also have a couple of benches to make the visit to our gardens enjoyable.
Since all the volunteers for this garden is 55+, we want to make sure we have mulch that help keep us from having to weed so often.  Its hard getting back up from your knees and bending and we want to make sure we have mulch that will keep us from doing more work than necessary and more time spending enjoying the gardens.
Don't live in Florida?  Just grab your gloves, hat, hand spade, plants and enjoy gardening with Scotts Nature Scapes mulch to help show off your best garden.  It comes in 3 different colors and has the same great qualities as the Natural Eucalyptus mulch.
Have a happy gardening day,
Tammy


I'm just a country girl loving my geeky life with my wonderful husband, always taking pictures, getting my hands dirty in the garden, being crafty, exploring with travels and enjoying all this on a budget. But above all, living my faith as a child of God!
Read more about me and check out my media kit. Our Privacy Policy