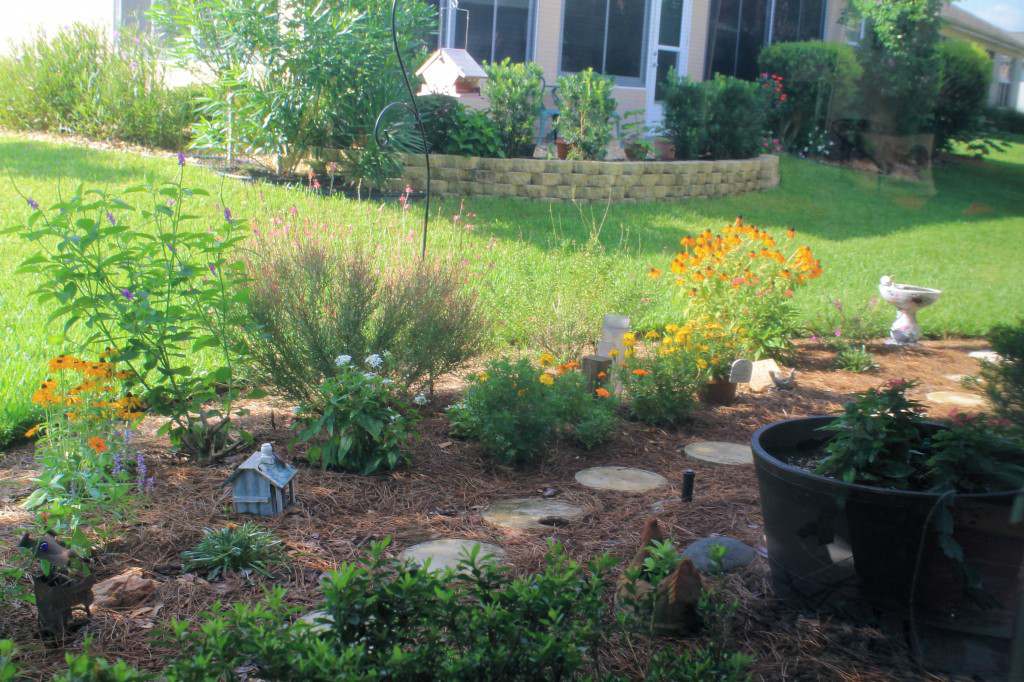 I love those special moments from God, but before I tell you my story, I will explain my morning routine.
Virtually every morning, I like to grab a cup of coffee, sit in my enclosed lanai, read my daily devotionals on My Bible app and watch what gifts God has given us everyday to enjoy.
I have a very small, and I mean small, butterfly garden in the back of my house.  And as you can see from the picture above, our neighbors back yard is just a few feet from our lot line.  The shadow on his back yard is where it stops.  I think I got them interested in planting plants for butterflies too.
My butterfly garden consists of flowers which attract butterflies, hummingbirds and birds.  The butterflies are just now starting to come out and they are some of the most beautiful creatures of God.  Its like watching tissue fly through the air.  Their delicate wings and beautiful colors floating through the air.  I'm so glad I live in a state where I can watch these creatures all year long.

The Giant Swallowtail can be as large as your hand and is one of my favorite to watch.
Most of the birds around here that I see are cardinals, wood peckers, swallows, doves, crows and finches.  I have one lonely hummer who comes to the Porterweed flower every morning and every evening.  I also have one that visits the feeder on its way up north and south during migration.  It took about 3 years before I saw my first hummer here.  But, living in a new community with no trees, it took awhile for a few of us to attract them with our feeders.
The other day while I was reading my daily devotionals, I caught a glimpse out of the corner of my eye and looked up to see a male cardinal at the bird bath.  Moments later his female companion stopped by for a quick drink.  The male so gently gave her a sunflower seed, which she ate quickly. The pair comes by quite often and are fun to watch and listen to.
Then came the wink from God.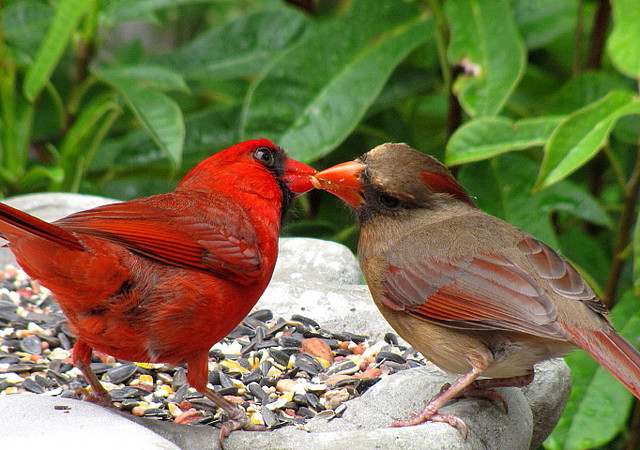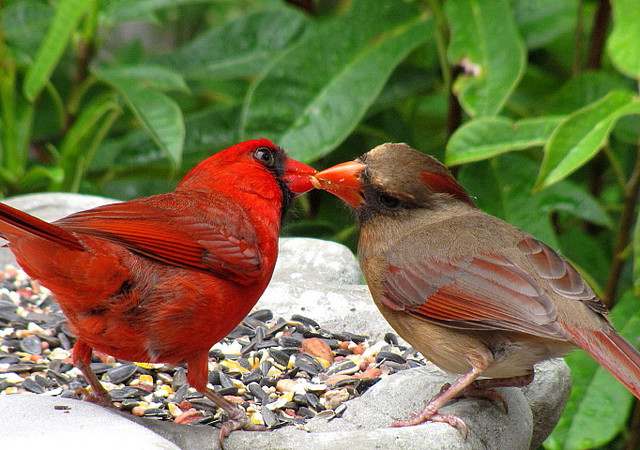 The male leaned over slowly and gave her, what I thought was a peck on the cheek.  It was one of the moments you know the Lord is letting you know he is here with us always.  Truly a blessing and a special gift.
Every good and perfect gift is from above, coming down from the Father of the heavenly lights, who does not change like shifting shadows – James 1:17
I hope everyone has a wonderful day and you see your "Wink" from God too!
Tammy

I'm just a country girl loving my geeky life with my wonderful husband, always taking pictures, getting my hands dirty in the garden, being crafty, exploring with travels and enjoying all this on a budget. But above all, living my faith as a child of God!
Read more about me and check out my media kit. Our Privacy Policy