This post may contain affiliate links.
Some fantabulous bloggers have gone together to do a Fantabulous Mother's Day Favorites Linky Party!
The hosts of this blog hop have their posts linked up to the beginning of the linky at the bottom of this post. You can link up your own Mother's Day posts below, and we will pin many of them to our Pintabulous Moms Mother's Day Favorites Pinterest Board.
Welcome!
I so enjoy Mother's Day and with my "baby" living so far away, I don't get to see him very often.  We do enjoy our conversations on the phone or some our long texts in between his work and concerts.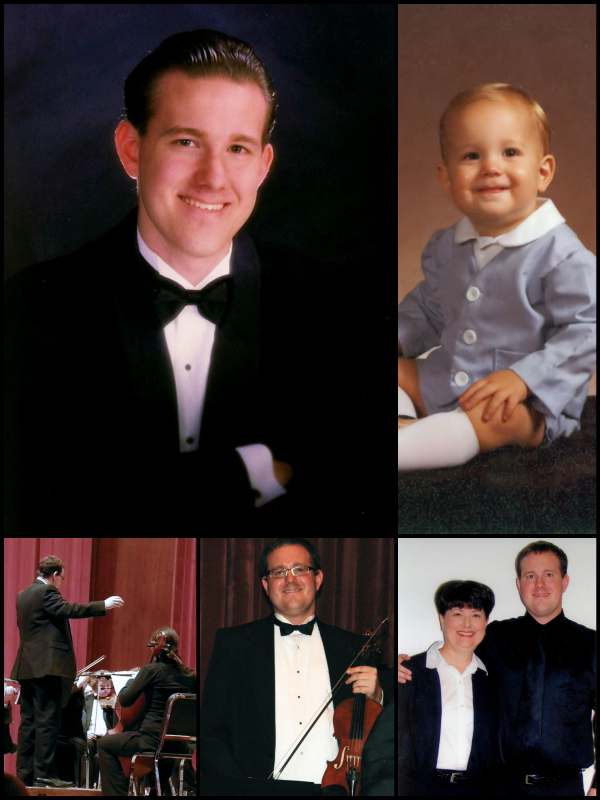 What a talented young man he is too. As a mother, I couldn't be prouder of him. He is basically self taught in all the instruments he plays with Violin being his major instrument.  When he started college, his major instrument was tuba.  You can imagine how surprised I was when he called me half way through college wanting to change his major instrument to violin.  He has never played the violin until college.  But, after a few semesters of classes, he was playing in the local symphony.
He also conducts too!  I was able to enjoy one of his sessions on a Mother's Day concert a few years back.  He teaches music to Junior and High school children and still plays in the local area orchestras.
So what better way to express our love for our Mother's then a printable for her to enjoy.  And how about making a frame to go with it too.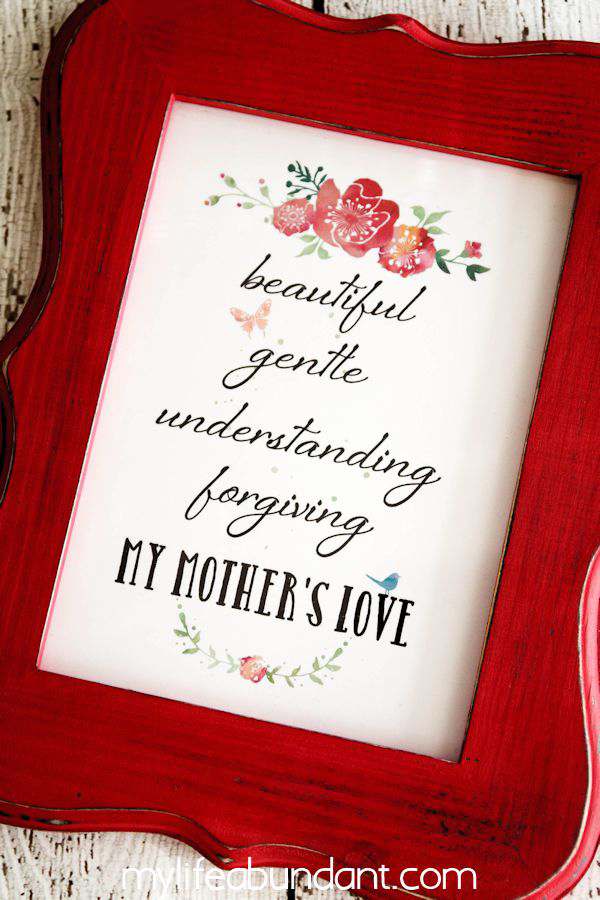 While cleaning out my office closet a few months ago, I came across a 5 x 7 inch craft frame that would be perfect for this.  Don't you just love finding treasures you didn't know you had?
First I searched through my craft paint and decided on cranberry.  Its so bright and cheery.  I then looked in the garage for some black spray paint and found a can of dark primer with just a little bit in it.  Perfect.  Use it up and another item out of the garage.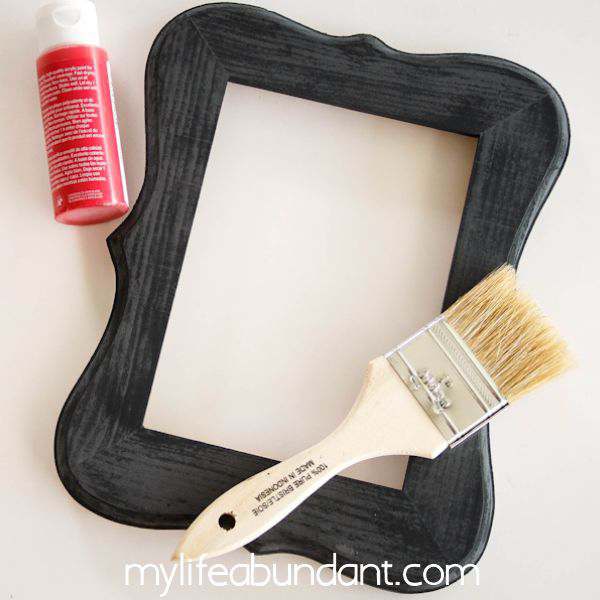 One coat of the dark primer. (I wasn't worried about a good cover of this since it was going to be underneath the other color)
Two coats of the cranberry paint.
After the frame is thoroughly dried, sand on the edges a bit to make some of the black show through and its finished!
If my frame had been another color or darker wood, I would've just painted it with the cranberry paint and let the natural wood show through.
Next, click on the download link or picture below, save the picture to your computer and print out the 5 x 7 inch printable on card stock and you have a beautiful, easy and quick gift for Mom.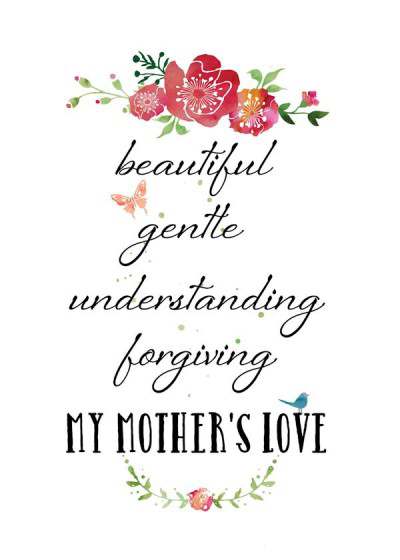 It turned out so well that I couldn't have asked for a better color of the frame to go with the printable.  I can't wait to give it to Mom!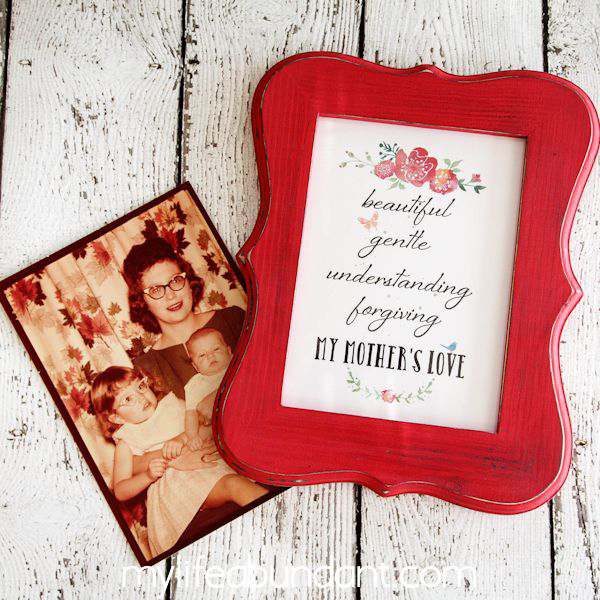 I love this picture of my mom, my baby brother and me.  Don't you just love the cat eye glasses.  Such a glamorous style back then.  I love those glasses.
Happy Mother's Day,
Tammy
*    *    *    *
You can go to the following blogs to see more Mother's Day posts:
You can follow us on Pintabulous Mother's Day Pinterest Board HERE and link up your own Mother's Day  posts below on the linky!   We will leave this linky open until Mother's Day!   We'll try to pin your posts to our board!
We would love it if you grabbed our button, but you don't  have to!