Some fantabulous bloggers have gone together to do a Fantabulous Thanksgiving Favorites Linky Party!
The hosts of this blog hop have their posts linked up to the beginning of the linky at the bottom of this post. You can link up your own Thanksgiving posts below, and we will pin many of them to our Pintabulous Mom's Thankgiving Favorites Pinterest Board.
Welcome everyone to our Thanksgiving Linky party!!  I have a quick tutorial on how to make a No Sew Thanksgiving pillow.
I adore decorating with pillows in my home for the seasons. Its quick and can add so much for the season you are decorating. I needed a pillow to remind me of what I am "Thankful" for everyday and I thought about a pillow which is seen and a much needed reminder for myself.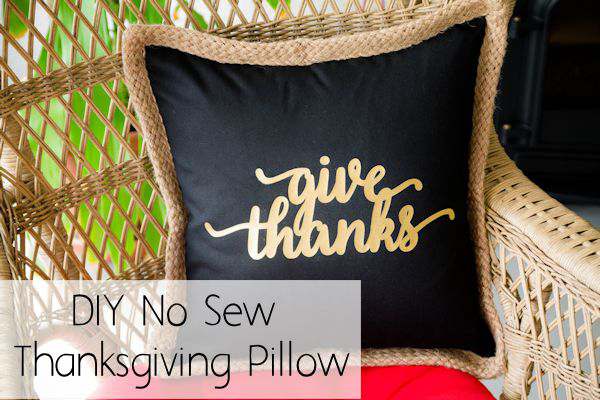 I love making these "no sew" pillows and you can decorate any way you like.  You can stencil, paint or use iron on vinyl, like I do.  I use my Silhouette cutting machine to cut out my design I made.  I used a shiny gold heat transfer vinyl.  If you don't have a cutter, you can still use the HTV and just cut out something by using stencils you can buy.  There are so many different ways to decorated the front of these pillow cases.  You can also use scraps of material and use fusible adhesive to stick to the material and then to the pillow case.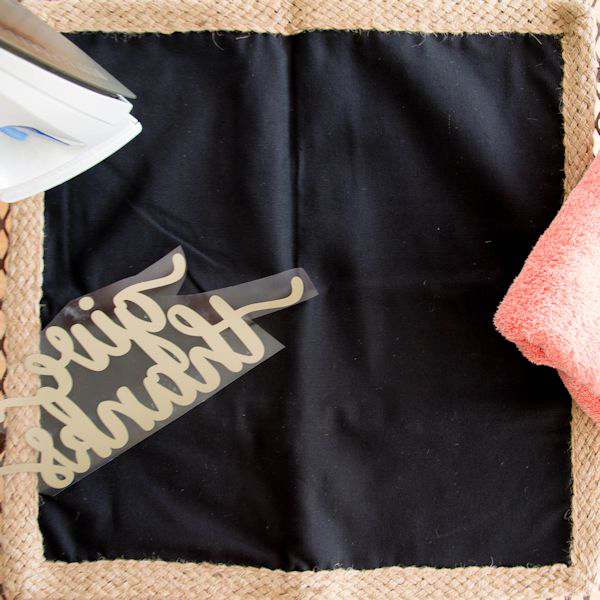 I use a pillow cover you can find at Hobby Lobby.  They come in several styles and colors.  Since I already have an 18 x 18 pillow form, thats the size pillow cover I will use.  They are regularly $9.99 for one cover but if you print out their 40% off coupon for 1 regular priced item, that will bring the price down to $5.99.  Not a bad price for decorative pillow.
All I needed next was a hot iron, my transfer and a thick towel to lay the pillow on when I iron.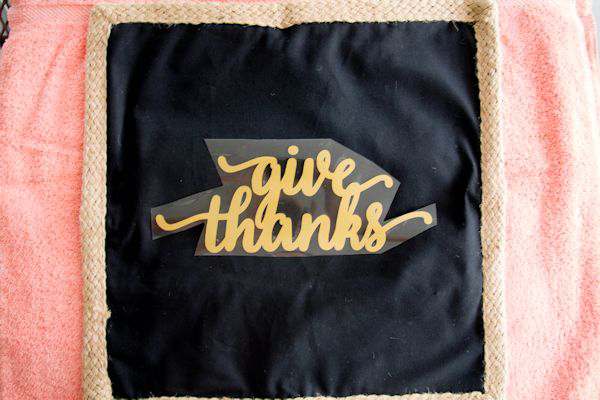 Center the transfer on the pillow and then lay a thin piece of material on that before I press down hard to iron.  I have a thin large napkin that I use for this  Cheese cloth is another good choice.  Follow the instructions on your HTV on how long to iron and what the heat setting your iron should be.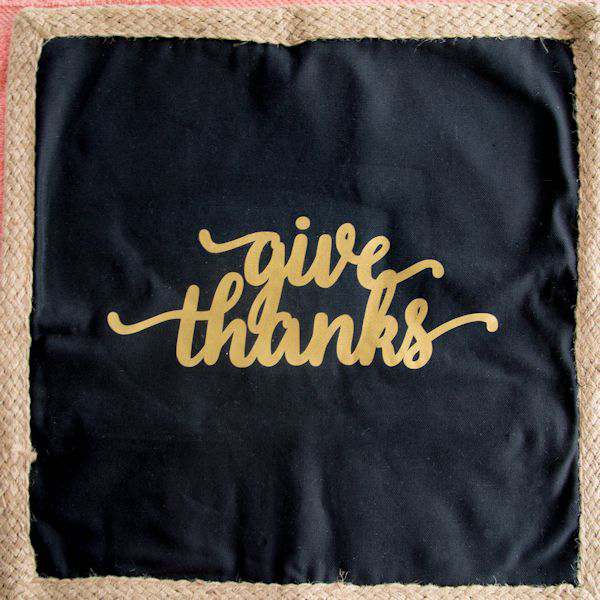 Ironing done!!  Pillow done!!  I just ironed the whole pillow and inserted my 18 x 18 pillow form.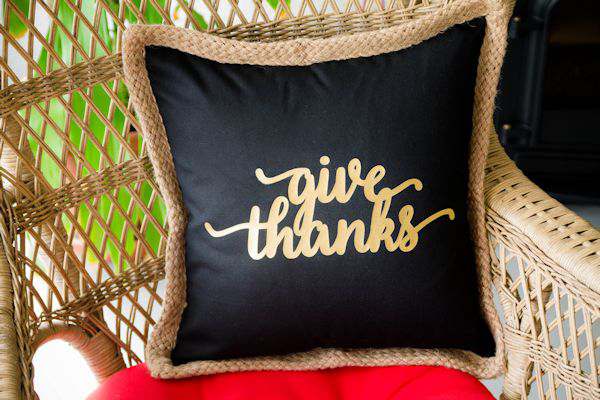 I love how it turned out and how the black and gold are so festive this time of the year.
For everything God created is good, and nothing is to be rejected if it is received with thanksgiving,
because it is consecrated by the word of God and prayer – 1 Timothy 4:4-5
Thank you for stopping by and don'f forget to link up your favorite Thanksgiving post to share with us!!
Go see these amazing posts from the bloggers that have hosted this Fantabulous Thanksgiving Favorites Party:
You can also follow our Pintabulous Mom's Thanksgiving Pinterest Board HERE to see all the  posts that are linked up below plus some other great Thanksgiving posts that we find!
We would love it if you grabbed our button so that others can find this linky!
<div align="center"><a href="http://creativekkids.com" title="Creative K Kids"><img src="http://creativekkids.com/wp-content/uploads/2014/10/Thanksgiving-button.jpg" alt="Creative K Kids" style="border:none;" /></a></div>